'Taxperity' ... Simpson Miller says gov't's plan burdensome
Published:

Thursday | May 19, 2016 | 6:00 PM
The Opposition Leader Portia Simpson Miller Thursday afternoon joined in hammering the government's tax package saying it would not bring prosperity.
"As the people say, this is 'taxperity'!" Simpson Miller said in her contribution to the Budget Debate in Gordon House.
According to her while increasing the income threshold will benefit some persons, the overall tax package will burden the most vulnerable in society.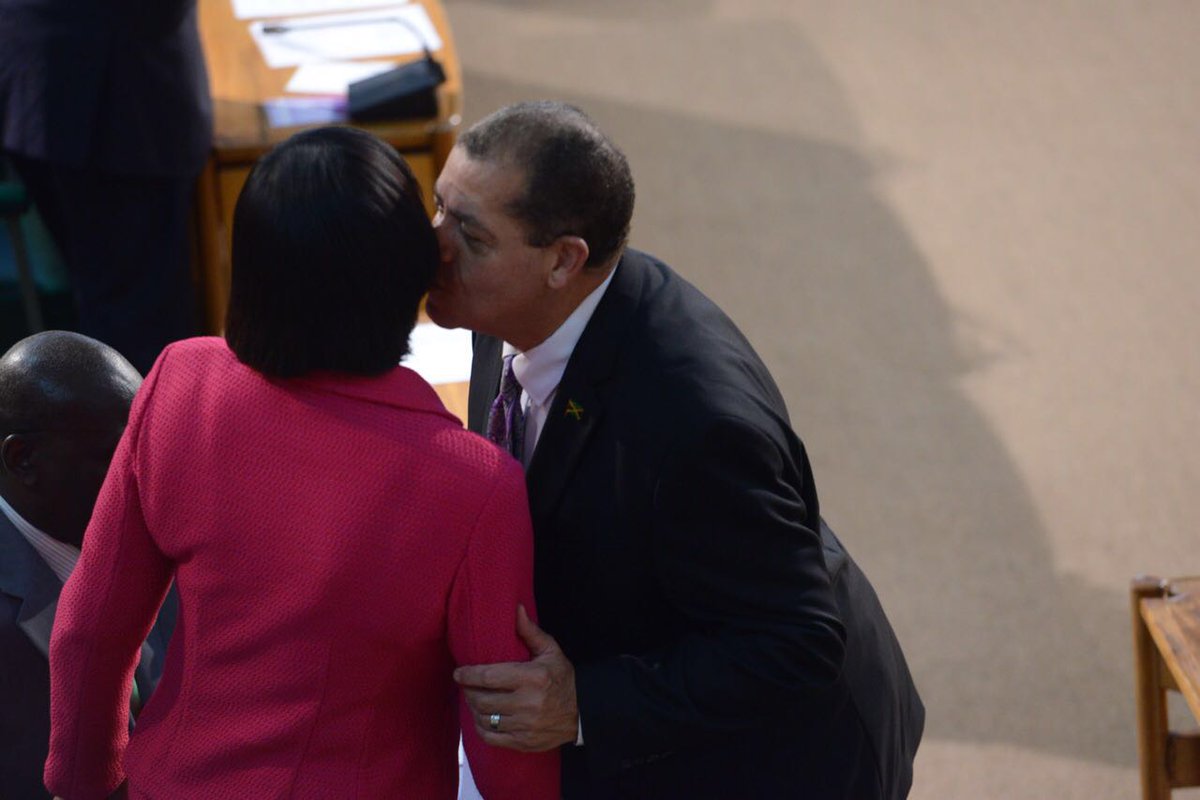 IN PHOTO: Finance Minister Audley Shaw kisses Opposition Leader Portia Simpson Miller
Leader of the Opposition, Portia Simpson Miller
She also accused the government of deceiving the country and charged that the government broke its pledge of no new taxes to fund the election promise of increasing the income tax threshold.
The government has introduced $13.7 billion in new taxes to fund the increase in the personal income tax.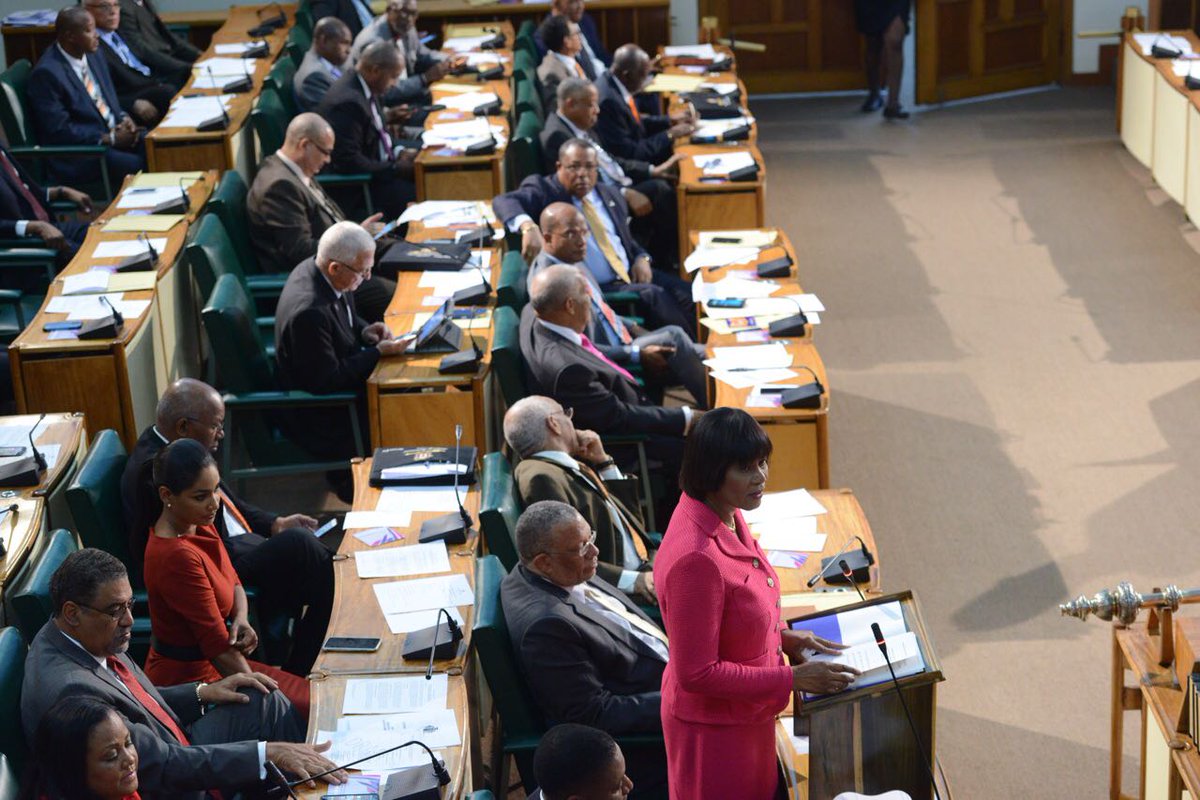 IN PHOTO: Opposition Leader Portia Simpson Miller makes her presentation
The threshold will move to $1 million in July and to $1.5 million next April.
Simpson Miller also charged that the revenue the government expects to raise from the new taxes will not be realised.
She says this will lead to an even bigger tax package when the government has to fund the full one point five income tax relief.