CARICOM secretary general satisfied with region's response to Coronavirus
Published:

Wednesday | February 19, 2020 | 10:05 AM
BRIDGETOWN, Barbados:
CARICOM Secretary General Ambassador Irwin LaRocque says he is satisfied with the Caribbean's response to the threat posed by the deadly Coronavirus (COVID-19).
The virus has killed more than 1,800 people in China with  72,436 others infected.
In other countries, there have been 827 confirmed cases with five deaths.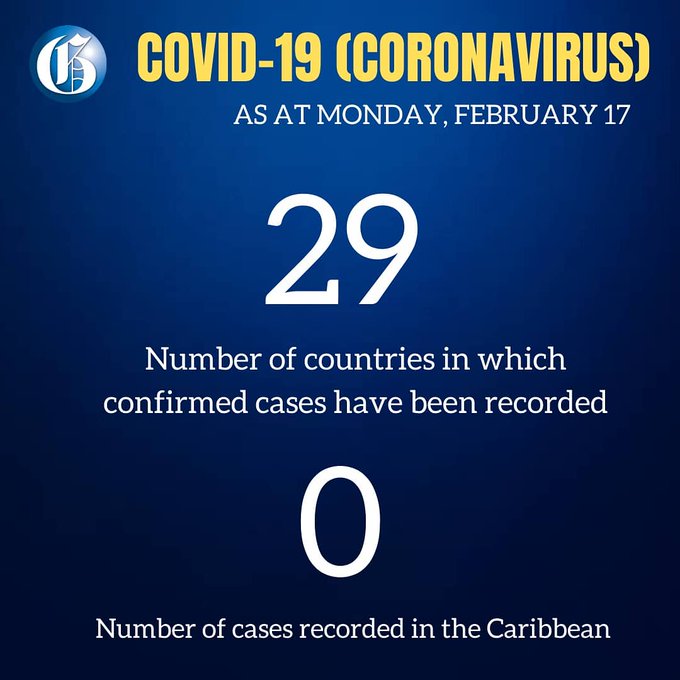 Speaking at the opening of the 31st Inter-sessional Meeting of Caribbean Heads of Government in Barbados yesterday, LaRocque said the main goal of the two-day session would be to build a more resilient Community.
"To do so, we must have an inclusive approach that embraces the skills, talents and resources of the public and private sectors, labour, civil society and youth. It also requires assistance from our friends in the international community," he said.
LaRocque also said special attention would continue to be paid to how the region confronted the deadly virus.
"We adopted a pro-active approach," he said.
The CARICOM secretary general said already an emergency meeting has been convened involving the Caribbean Public Health Agency, the Pan-American Health Organisation and the Caribbean Disaster Emergency Management Agency.
He also said CARICOM countries must act collectively to overcome potential hurdles.
Follow The Gleaner on Twitter and Instagram @JamaicaGleaner and on Facebook @GleanerJamaica. Send us a message on WhatsApp at 1-876-499-0169 or email us at onlinefeedback@gleanerjm.com or editors@gleanerjm.com.