Comrades wait for date amid tsunami of orange
Published:

Monday | February 1, 2016 | 12:10 AM
Erica Virtue
Half-Way Tree came alive yesterday with an orange canopy blanketing the ground as Comrades came out in their thousands to hear Prime Minister Portia Simpson Miller announce the date of the next general election.
They started rolling into the city's capital from early morning, in minibuses, from across the island and it seemed they never stopped. By the time the proceedings got under way near 5:30 p.m., people were everywhere.
As drones and smartphones with cameras lit up the night sky, St Ann North West MP Dr Dayton Campbell took to the stage and, before him, the National Workers' Union's Granville Valentine provided doses of political Viagra that sent the massive crowd into a frenzy.
But if Campbell and Valentine used political Viagra, Michael Stewart, who will replace Michael Peart in Manchester South, went politically limp.
It was a tragedy of errors that saw him come to the stage, with Natalie Neita-Headley introducing him as the candidate for North East Manchester. Before being corrected, she also said he was from South East Manchester ­ a constituency that does not even exist.
Stewart went on to lecture to the massive crowd, similar to his tenure as president of the Jamaica Teachers' Association.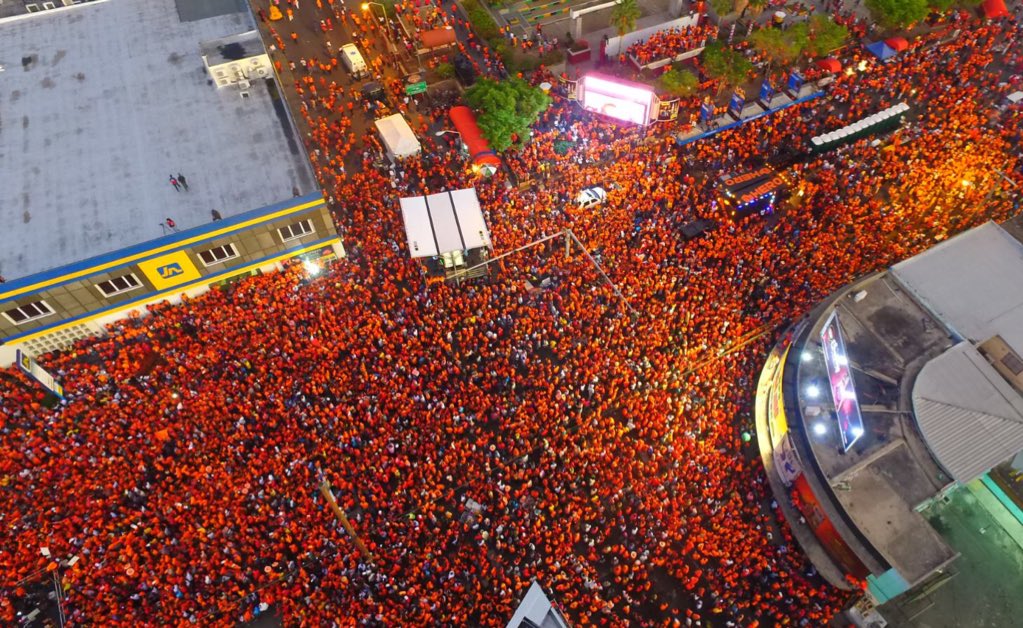 During the rally, a drone would also come crashing down near the stage.
FAST AND FURIOUS
At 8:05 p.m., Pamella Redwood, personal aide to the PNP president, whispered in the ear of Neita-Headley and the activities of the stage became fast and furious.
Ten minutes later, the PNP president's vehicle entered stage right, Simpson Miller's upper body out, taking and giving greetings to the 'massive'.
The crowd wanted to hear the date, and they waited in anticipation. They listened keenly to national campaign director Dr Peter Phillips, who took them through the successes of the economic reform programme.
Before Phillips, General Secretary Paul Burke, in a sober address lasting no more than five minutes, said public education on the Zika virus must be encouraged and continued, even as the campaign will remain in earnest.
He said 25,000 canvassers were on the ground and that the message should not be politically coloured.
Burke said every Comrade should be a messenger for progress and not be sidetracked by misinformation or disinformation.