#RioGoldRush: O'Dayne Richards ends shot put final in eighth position
Published:

Thursday | August 18, 2016 | 8:01 PM
Jamaica's O'Dayne Richards has finished eighth in the men's shot put final at the Olympic Games in Rio de Janeiro Brazil.
Richards had a best throw of 20.64 metres, well below his personal best of 21.69 metres.
American Ryan Crouser won the gold medal with a new Olympic record of 22.52 metres.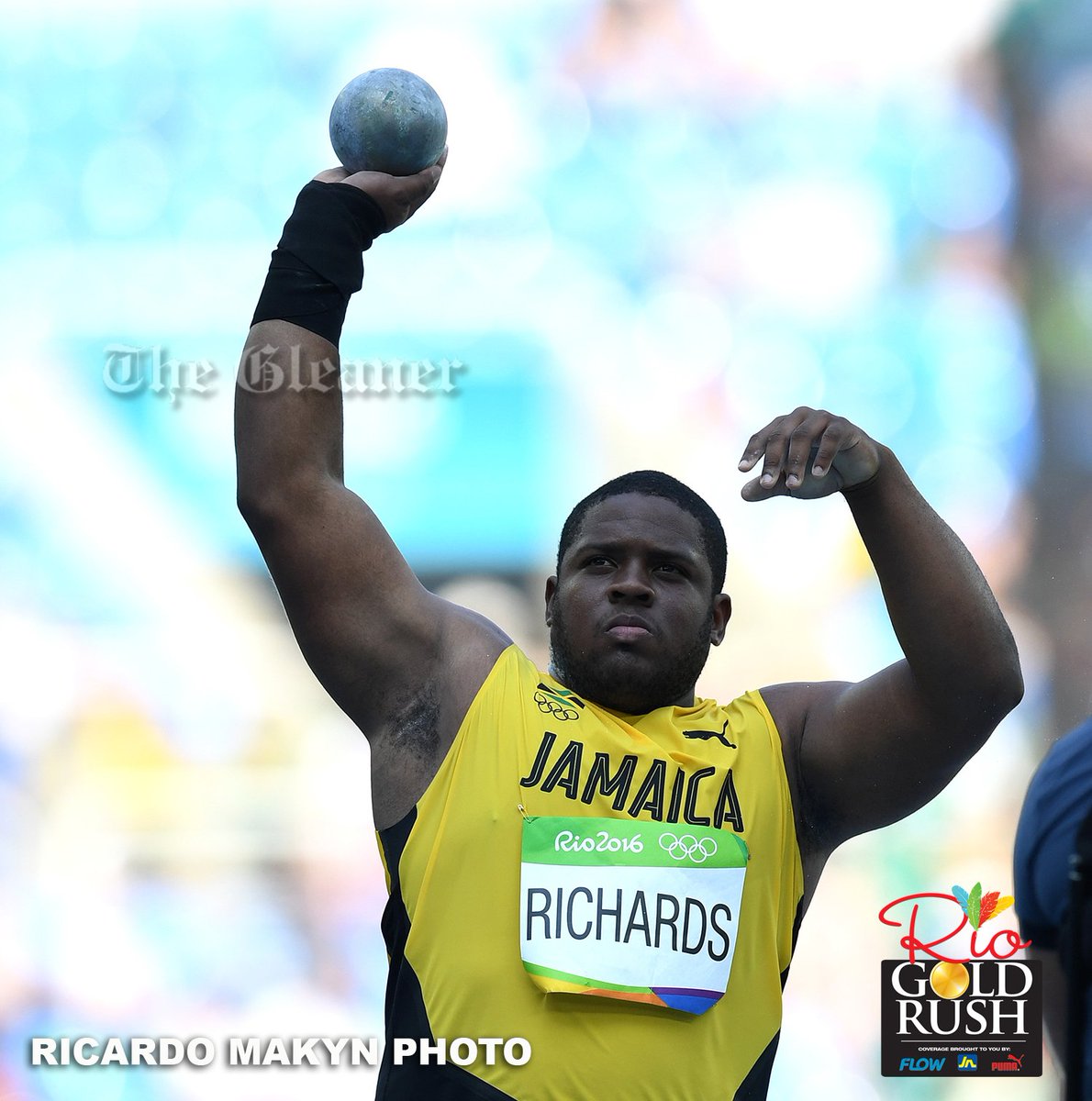 His compatriot, Joe Kovacs won the silver with a throw of 21.78 metres while Tomas Walsh of New Zealand won the bronze with a throw of 21.36 metres.
PROFILE - O'Dayne Richards
Age: 28 years old
High School: St. George's College
Tertiary Education: University of Technology, Jamaica
Event: Men's shot put
Personal Best: 21.69m
Interesting Facts: 
He is the first Jamaican ever to win gold in any Commonwealth throwing event.
His nickname 'Fred' comes from his high school fondness for flinging stones, and the subsequent comparisons to Fred Flintstone.