#RioGoldRush: Usain Bolt hunts historic sprint double - evening session preview
Published:

Thursday | August 18, 2016 | 5:31 PM
Livern Barrett, Senior Gleaner Writer
The quest of Jamaican sprint superstar Usain Bolt for a historic third consecutive Olympic sprint double will continue this evening when he competes in the final of the men's 200m at the Games of the 31st Olympiad in Rio de Janeiro, Brazil.
Bolt booked his place in the final with a 19.78 run in the semi-final last evening then signalled that he was eyeing more than just the Olympic gold medal.
"I definitely think I can try after the world record. I certainly believe so, but I have to execute right," he said, in reference to his own mark of 19.19 seconds.
Bolt's path to the gold medal was made easier after his long time rival, American Justin Gatlin, failed to qualify for the finals.
On Sunday, the Jamaican won his third straight 100m Olympic gold medal.
Bolt will run out of lane six in tonight's final, set for 8:30pm.
Before that, four Jamaicans will seek to add to the country's medal tally when they contest the finals of their respective events.
O'Dayne Richards will is in the men's shot put, scheduled to start at 6:30pm.
Under two hours later, Leah Nugent, Ristananna Tracey and Janieve Russell will be among the top eight women down to contest the final of the 400m hurdles.
Nugent will run out of lane two while Tracey and Russell will run out of lanes seven and eight respectively.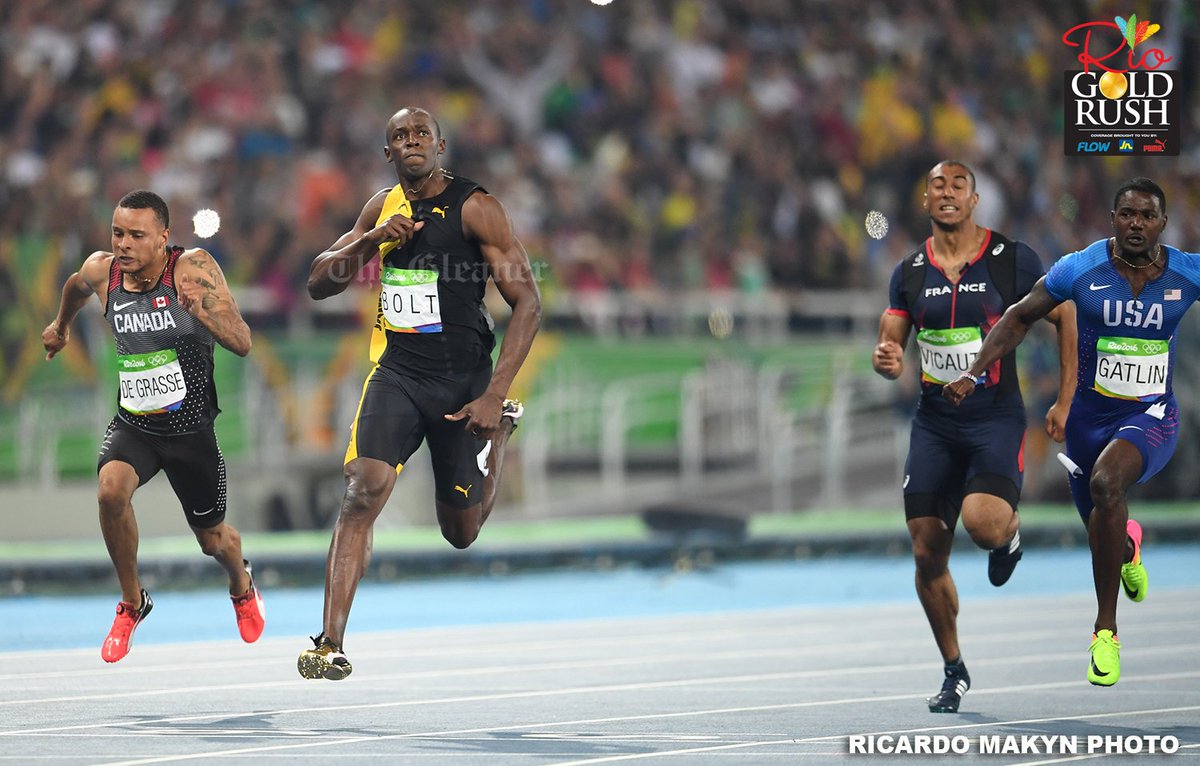 PROFILE - Usain Bolt 
Age: 29 years old
High School: William Knibb Memorial High School
Events: men's 100m, 200m, 4x100m
Personal Best: 100m – 9.58s, 200m – 19.19s
Interesting Facts:
His nickname is 'Lightning Bolt'
In the 2012 Olympic Games, Bolt became the first athlete in history to win the 100m and 200m sprints at successive Olympic Games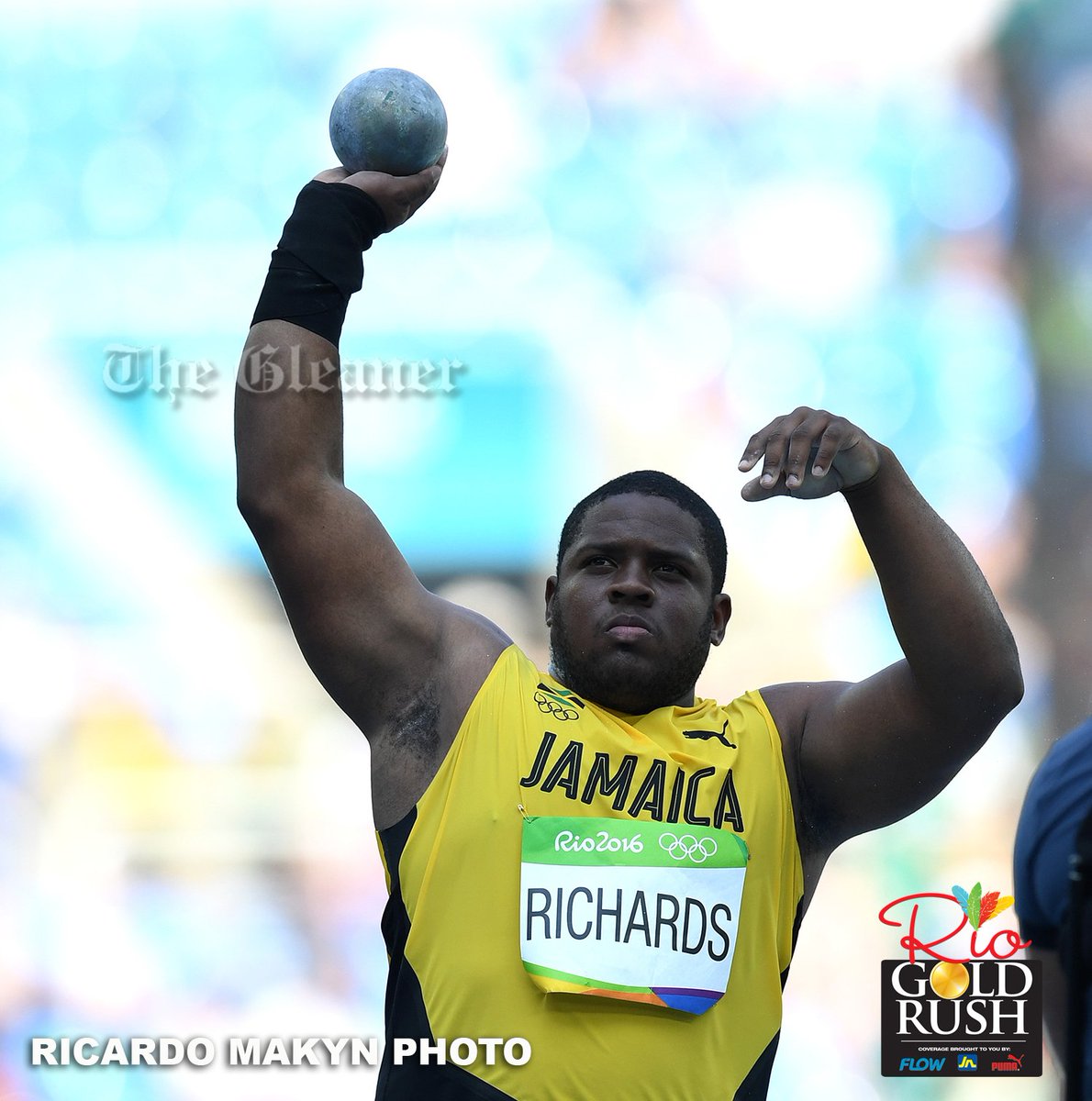 PROFILE - O'Dayne Richards
Age: 28 years old
High School: St. George's College
Tertiary Education: University of Technology, Jamaica
Event: Men's shot put
Personal Best: 21.69m
Interesting Facts:  
He is the first Jamaican ever to win gold in any Commonwealth throwing event.
His nickname 'Fred' comes from his high school fondness for flinging stones, and the subsequent comparisons to Fred Flintstone.
PROFILE - Ristananna Tracey 
Age: 24 years old
High School: Edwin Allen High School
Tertiary Education: University of Technology, Jamaica
Event: Women's 400m hurdles
Personal Best: 51.95s
PROFILE - Leah Nugent 
Age:  23
Tertiary Education: University of Kentucky
Event: Women's 400m hurdles
PROFILE - Janieve Russell 
Age: 22 years old
High School: Holmwood Technical High School
Tertiary Education: University of Technology, Jamaica
Event: Women's 400m hurdles
Personal Best: 53.96s