#LocalGovtDebate: Young councillor takes on Brown Burke over performance
Published:

Thursday | November 17, 2016 | 12:44 AM
Jamaica Labour Party councillor Kenisha Allen this evening attacked Mayor of Kingston, Dr Angella Brown Burke, during the first local government debate saying the only thing she has achieved over the past four years is a doctor of philosophy degree.
"And I congratulate you," she said, before stating that Kingston is a "disgrace" under Brown Burke's stewardship.
"Under your tenure, Kingston being a creative city, what have you contributed to make sure that we maximise on that? Nothing!"
"Given your attitude and your behaviour, I think Damion Crawford was correct when he said your influence does not go further than St William Grant Park."
Throughout the 90-minute debate, the two sparred over the management of the Kingston and St Andrew Corporation.
Allen had earlier argued that it was the failure of leadership that instances of flooding in the city in recent months.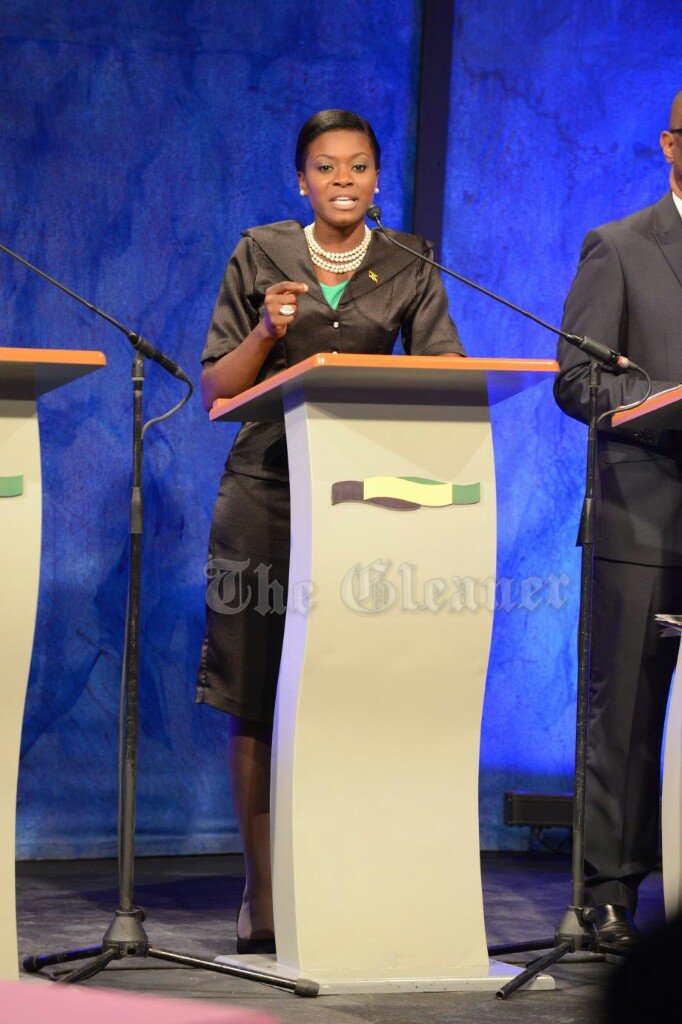 IN PHOTO: Kenisha Allen
She also deplored garbage collection in the city.
Brown Burke, however, dismissed her criticisms.
"I want no one to take my passion and misunderstand that for being personal. I don't come here with platitudes and I don't come her to insult individuals. I come here to talk about the issues," she said.
At one stage, the Mayor told Allen she was "too young" to understand issues in local government.
The contentious debate dealt with question ranging from corruption, leadership, street lights and roads, among other things.
Allen is seeking re-election as councillor for the Spanish Town Division in the St Catherine. While Brown Burke is going for another term as the representative for the Norman Gardens Division.