Fully focused on growth - Holness defends delay in proposed legislative agenda
Published:

Thursday | March 2, 2017 | 12:06 AM
Arthur Hall
Criticisms over the Government's failure to introduce far-reaching legislative changes, including those to fix the date for general election and introduce impeachment options for parliamentarians, have been rejected by Prime Minister Andrew Holness.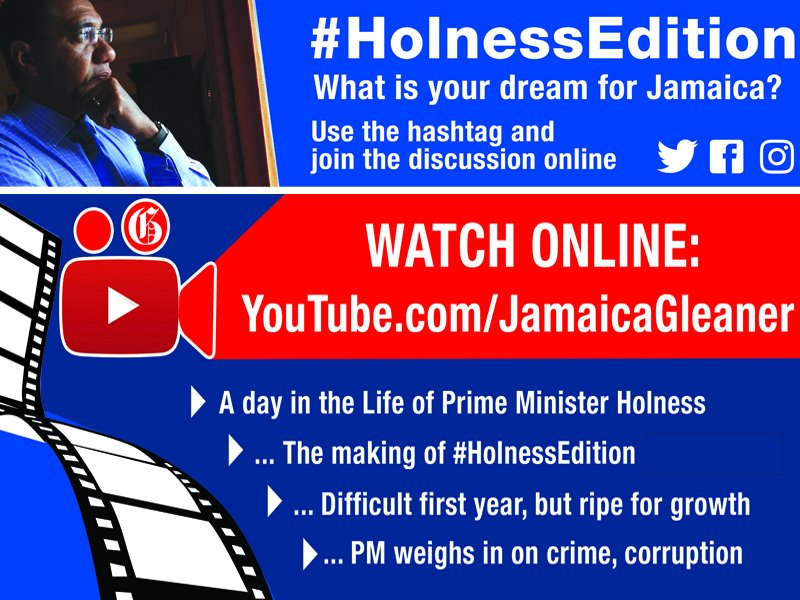 Last week the Opposition People's National Party knocked the Holness-led administration over its failure to introduce the pieces of legislation to Parliament, despite promising to do so on the campaign trail and again in the first Throne Speech after being elected.
 "The Government promised 15 pieces of new legislation including a fixed election date, term limits for the prime minister, referenda on critical national issues; and not one of these has been brought to Parliament," argued the PNP in its critique of the first year of the Holness administration.
READ: #HolnessEdition, special guest edited section
Misguided critics
But Holness was undaunted as he argued that the critics were misguided as the Government had no option but to focus on the economic fundamentals in its first year.
WATCH: Growth and promises, striking the balance
"My focus is not to get entangled in the things that are not going to deliver economic growth and job creation because I am solely focused on that," Holness told The Gleaner as he responded to concerns that these were not done in the first 100 days in office as he had promised.
"What would politics be if politicians did not come to the people and lay out their intentions? The people will have to judge whether you are genuine about your intentions and aspirations.
WATCH: Prime Minister on corruption
"The critics will say, 'Well we take what you say literally', but I think the electorate, looking at how genuine you are and if they can trust you, will take you seriously, that at the appropriate time, as circumstances allow, you will fulfil your commitments," added Holness.
He argued that the Jamaican people appear to still have faith that the picture painted by the JLP in the lead-up to the election, aligns with their dreams and vision.
"So the nitpicking and trying to find weak points that really are spurious, I don't think the Jamaican people are going to buy into that," argued Holness.
WATCH: What do you think about the performance of the Government for the first year?
"I think the Jamaican people are seeing a government that has set a clear path ahead, that is being very strategic and focused and we are getting results," added Holness as he argued that Jamaica is better now than it was one year ago.