#JaBudget2017: Praises for Portia after final Budget contribution
Published:

Thursday | March 16, 2017 | 5:42 PM
There was bipartisan praise in Parliament this afternoon for Portia Simpson Miller, Jamaica's first female prime minister, who delivered her final address to the nation' s legislature as Opposition Leader.
"May God bless you, and may God bless Jamaica land we love," she said, ending an almost two-hour presentation that went beyond the boundaries of the 2017-2018 budget that formed the basis for her address.
WATCH: PICTURE THIS - Portia in the Budget Debates since 2006 
As she read the last words, lawmakers, some whom have been around since her 1976 election to the chamber, started beating the desks before rising to their feet to applaud the outgoing leader.
Speaker Pearnel Charles adjourned the sitting and members from both sides formed a line, each receiving a Simpson Miller kiss and then posing for a selfie.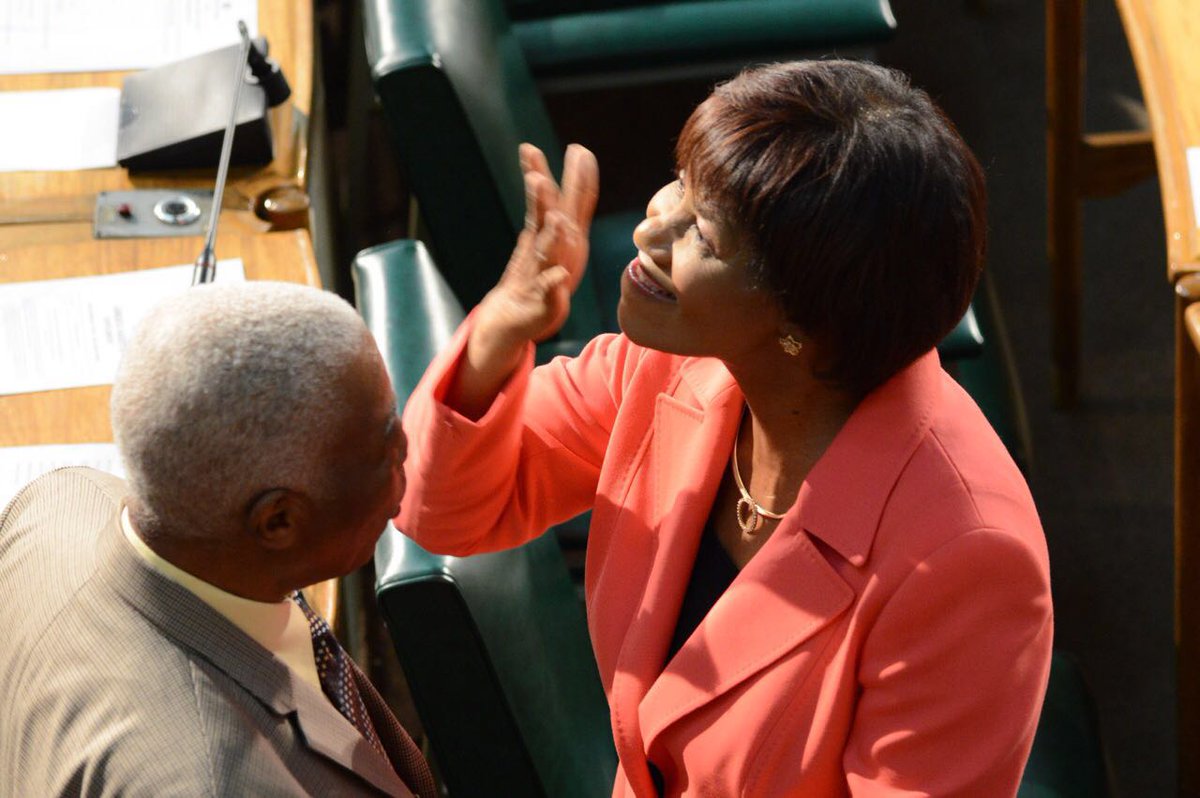 IN PHOTO: Simpson Miller blows kisses to the gallery while speaking with former Senator AJ Nicholson
Supporters of the People's National Party who filled the public gallery at Gordon House sung their party anthem, getting salutes from Opposition Members.
Simpson Miller, 71, had earlier lashed the Andrew Holness administration for its tax package which she said was "wicked" and went against the promise of prosperity.
She will hand over as PNP president on March 26 and then as Opposition Leader on April 2.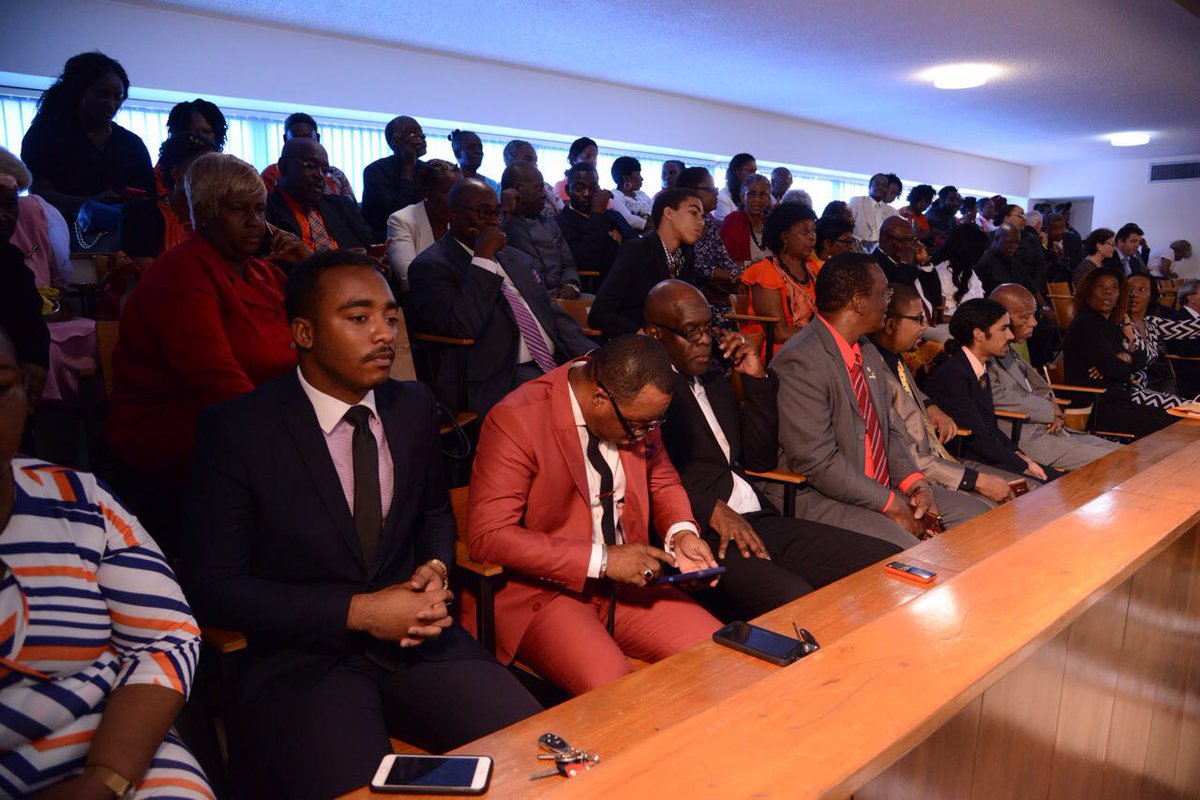 IN PHOTO: A packed gallery for the final Budget presentation of Mrs Simpson Miller
Dr Peter Phillips, who twice unsuccessfully challenged her will become the new PNP president and Opposition Leader.
Simpson Miller has not said when she'll retire from representational politics.