Venezuela expected to feature prominently on Tillerson's agenda
Published:

Wednesday | February 7, 2018 | 1:35 PM
US Secretary of State Rex Tillerson is now in Jamaica for a three-hour working visit.
Tillerson landed around midday at the Norman Manley International Airport.
During his trip, he is expected to seek Jamaica's support for America's position against Venezuela in the international community.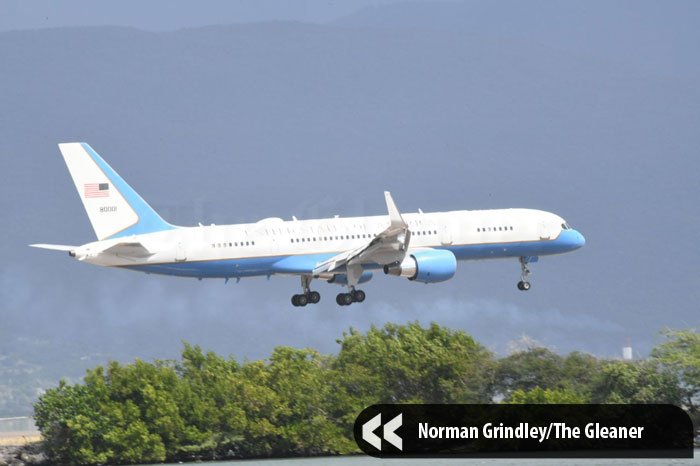 The US has been calling for sanctions over the current political and economic crisis in the South American country.
The issue has been a talking point on Tillerson's other stops on his mostly Latin American trip.
Jamaica oil refinery has been experiencing challenges arising from an executive order by US President Donald Trump.
The order essentially prevents US entities from engaging in transactions involving the Venezuelan government and companies owned by the state.
As a result, foreign banks have expressed concerns about conducting financial transactions with Petrojam.
Energy Minister Dr Andrew Wheatley has said the government is still pursuing diplomatic channels to resolve the issue. 
The broad topic outlined for today's meeting are bilateral and regional security, energy, and Jamaica's economic reform programme.
The Office of the Prime Minister has advised that following their meeting Prime Minister Holness and Secretary Tillerson will host a media briefing at 1:45 p.m.
The US Secretary of State will then head to the US Embassy on Old Hope Road, in St Andrew before departing at 3 o' clock for Washington.
We want to hear from you! Send us a message on WhatsApp at 18765508783, email us at editors@gleanerjm.com or onlinefeeback@gleanerjm.com.