Two JDF soldiers arrested after gunfight with police in big ganja bust
Published:

Wednesday | October 14, 2020 | 9:53 AM
Two Jamaica Defence Force (JDF) corporals are now in custody at the Lacovia Police Station in St Elizabeth after a gunfight last night when they were intercepted transporting more than 2,000 pounds of ganja.
The soldiers were held in Gutters near the St Elizabeth-Manchester border.
It is understood that around 9 p.m, narcotics police, acting on a tip, signalled a JDF minibus to stop, however, the occupants disobeyed and instead opened fire at the police. 
A shootout ensued during which the JDF service vehicle was damaged.
​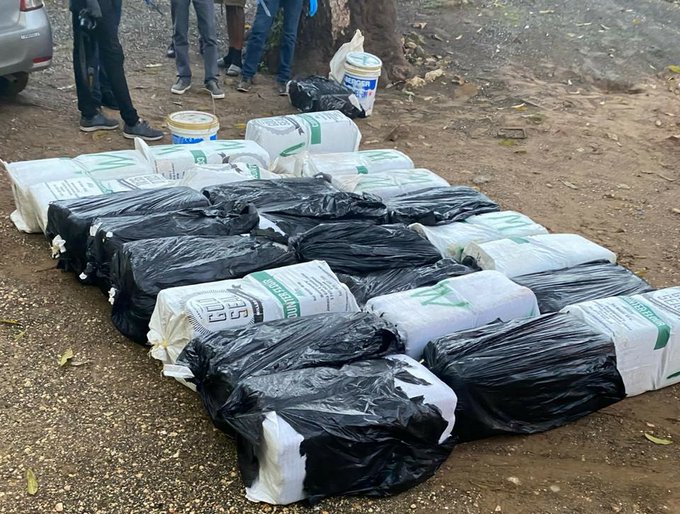 IN PHOTO: Parcels of ganja seized by the police during last night's operation.
The soldiers were eventually apprehended.
Police sources say two firearms were taken from the soldiers and the ganja found in numerous parcels stacked inside the JDF service vehicle.
Investigators are at this hour at the Lacovia Police Station processing the ganja, which will be used as evidence in a criminal prosecution.
Follow The Gleaner on Twitter and Instagram @JamaicaGleaner and on Facebook @GleanerJamaica. Send us a message on WhatsApp at 1-876-499-0169 or email us at onlinefeedback@gleanerjm.com or editors@gleanerjm.com.