Jamaica bracing for COVID surge in December
Published:

Thursday | November 19, 2020 | 6:40 PM
High-level technocrats at the Ministry of Health and Wellness are bracing for a surge in COVID-19 cases for Christmas.
At the same time, they are pleading for people to take all the COVID precautions to reduce the possibility of hospitalisations since bed spaces are usually scarce in the Christmas period when there are often more injuries from traffic crashes and cases of non-communicable diseases requiring in-facility treatment. 
During a COVID press conference Thursday, Chief Medical Officer Dr Jacquiline Bisasor-McKenzie said come January, the situation will be worse if Thanksgiving activity increases, pushing up the positivity rate.
"It is clear at this time that we are expecting to see a surge," she said.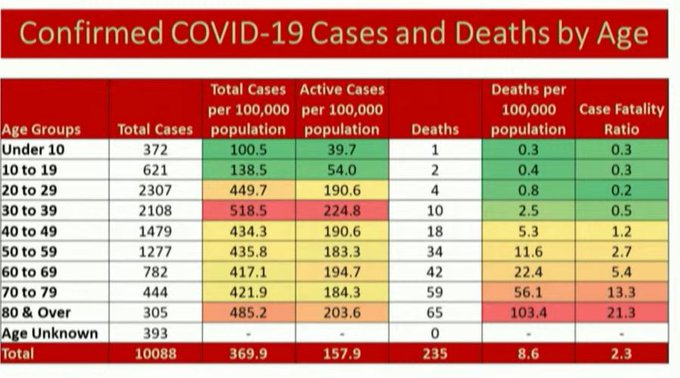 Bisasor-McKenzie said Jamaica will not be able to manage if there is increased movement in the upcoming Thanksgiving period as this would likely translate into higher COVID-19 numbers.
"I don't want to forecast doom and gloom but I think based on the response of Jamaica it is clear that Jamaicans can work together with the Ministry of Health and Wellness to keep the numbers down," she stated. 
Noting that the second and third surges in other countries have been way above their previous spikes, Bisasor-McKenzie said the Government was advocating for a family Christmas but warned about limiting movement. 
Earlier, national epidemiologist Dr Karen Webster Kerr revealed that already there has "seemingly" been an increase in COVID-19 cases with St James and Hanover now the hotspots. 
She reasoned that the slight elevation of the numbers could be an indication of what is to come in the upcoming weeks when it is expected that more people will increase their activity.
Follow The Gleaner on Twitter and Instagram @JamaicaGleaner and on Facebook @GleanerJamaica. Send us a message on WhatsApp at 1-876-499-0169 or email us at onlinefeedback@gleanerjm.com or editors@gleanerjm.com.