KD Knight cuts Senate sitting for the campaign trail
Published:

Friday | January 22, 2016 | 5:03 PM
Government Senator K.D. Knight today abandoned his duties as a legislator in the Senate to go on the campaign trail.
However, before leaving, Knight responded with scorn to question from Opposition Member Robert Montague as to whether he was threatening colleague senator Marlene Malahoo Forte.
"When it is being said that what I said could possibly be interpreted as a threat, it is almost only a deranged mind could conjure up something like that," Knight said.
Knight, having made a brief contribution to the debate on the campaign finance bill, had said that he would not be heading to South East Clarendon to campaign with Patricia Duncan Sutherland, the People's National Party's standard bearer to unseat the JLP's Rudyard Spencer.
He said too that next week would see him going to West Central St James and that if any sitting of the Senate is scheduled he may not be able to attend.
In West Central St James, the PNP's Sharon Folkes Abrahams is seeking to hold on to a seat which Malahoo Forte is trying to win for the JLP.
In announcing his intention to head to St James for electoral work, Knight told Malahoo Forte that she should not remain in the St James constituency once he arrives.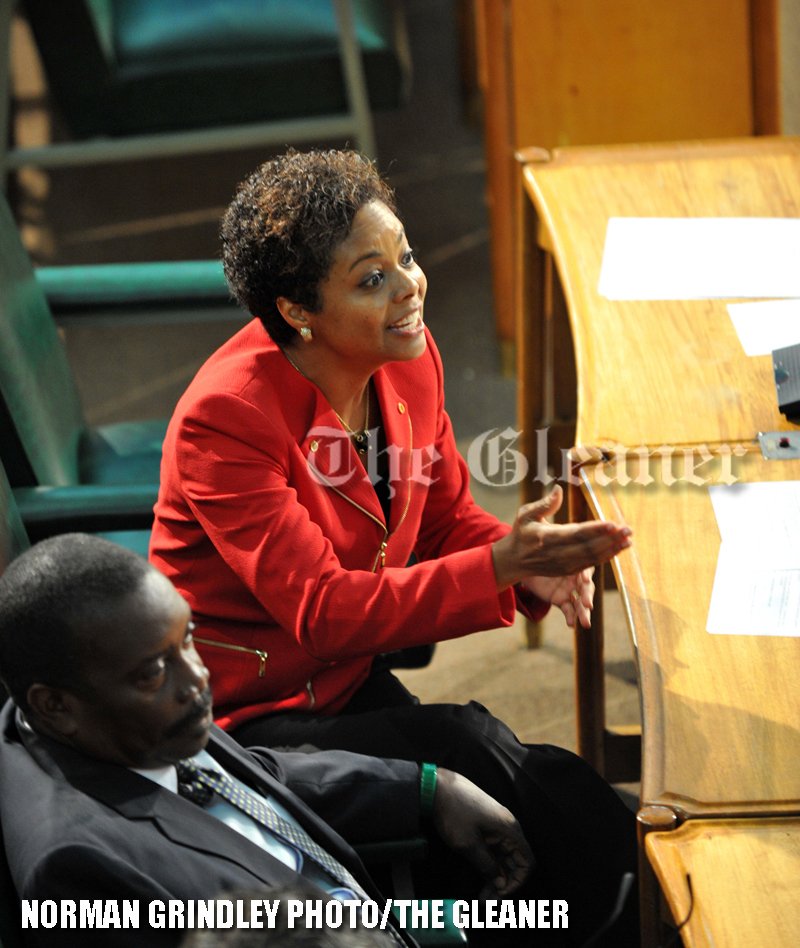 Malahoo Forte, recognising it as a joke, smiled at Knight who told her that she should simply greet him and leave.
But Montague, who is also the JLP Chairman, questioned if Knight was threatening Malahoo Forte.
Taken aback, Knight responded that he was only seeking to be humorous.
"I am disappointed," Knight said.
"Let us not lose our sense of humour because once we do, then we are going to behave as savages."
Knight said too that he is vehemently against criminals having any influence on election outcomes and told Malahoo Forte he would take her side if she ever feels threatened.
"Senator Montague, who initiated this, you should be bold enough, decent enough, to stand up and say I am sorry to even have had that as a thought," Knight said.
Montague said, however, that there are times people say things as joke but they have serious intentions.