Man freed from overturned Tankweld truck in Manchester
Published:

Friday | February 26, 2016 | 8:13 AM
Barbara Ellington, Public Affairs Editor
Firefighters have now rescued a passenger who was trapped for almost an hour beneath an overturned Tankweld truck loaded with cement.
The driver of the truck and a second passenger managed to escape without serious visible injuries after the vehicle ran some 200 metres off the Pen Hill Main Road in Manchester before it overturned.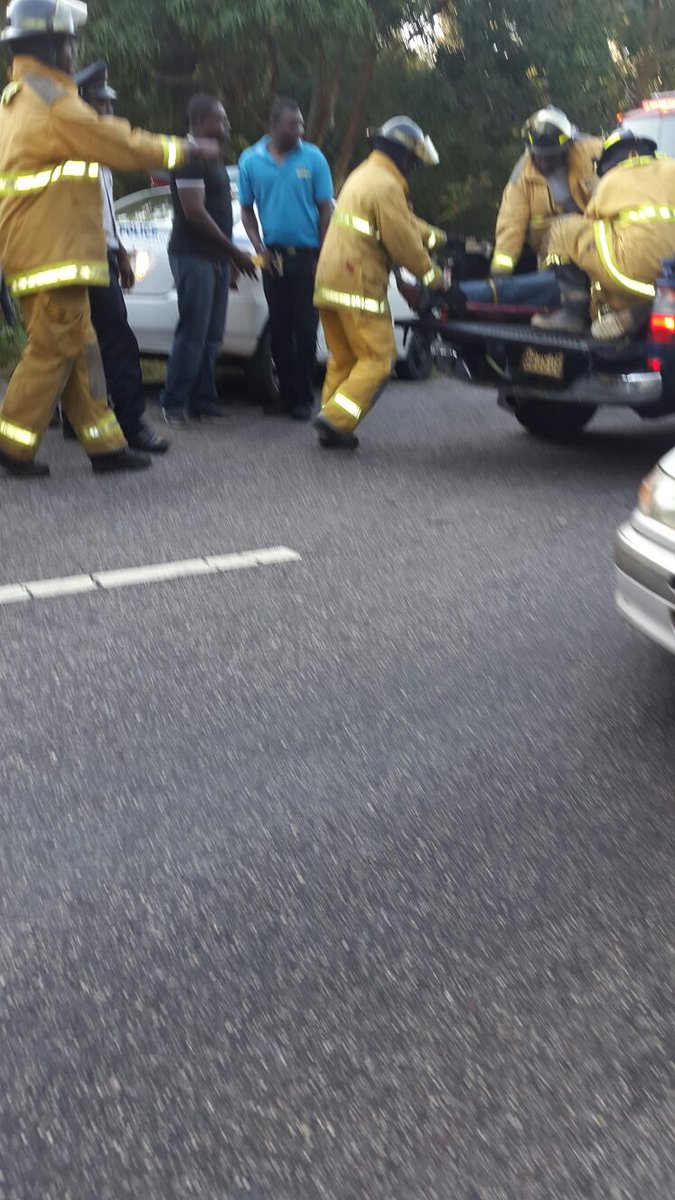 The driver was among the people trying to help to free the passenger.
However, they were unable to and so the Fire Brigade was called.
Within minutes of their arrival, they managed to free the passenger.
He was placed on a stretcher and has been rushed to the Mandeville Regional Hospital.