Jamaica's Chaunte Blackwood advances to Scripps Spelling Bee final
Published:

Wednesday | May 25, 2016 | 7:25 PM
Dave Rodney, Gleaner Writer
MARYLAND, USA:
Jamaica's Chaunte Blackwood has advanced to Thursday's final of the Scripps Spelling Bee following a day filled with joys and disappointments for spellers at the competition. 
Blackwood, the 13-year-old Gleaner's Children's Own Spelling Bee champion who attends Ardenne High School in Kingston moved past 200 other spellers from across the United States and elsewhere to do battle for the coveted Scripps Spelling Bee Cup.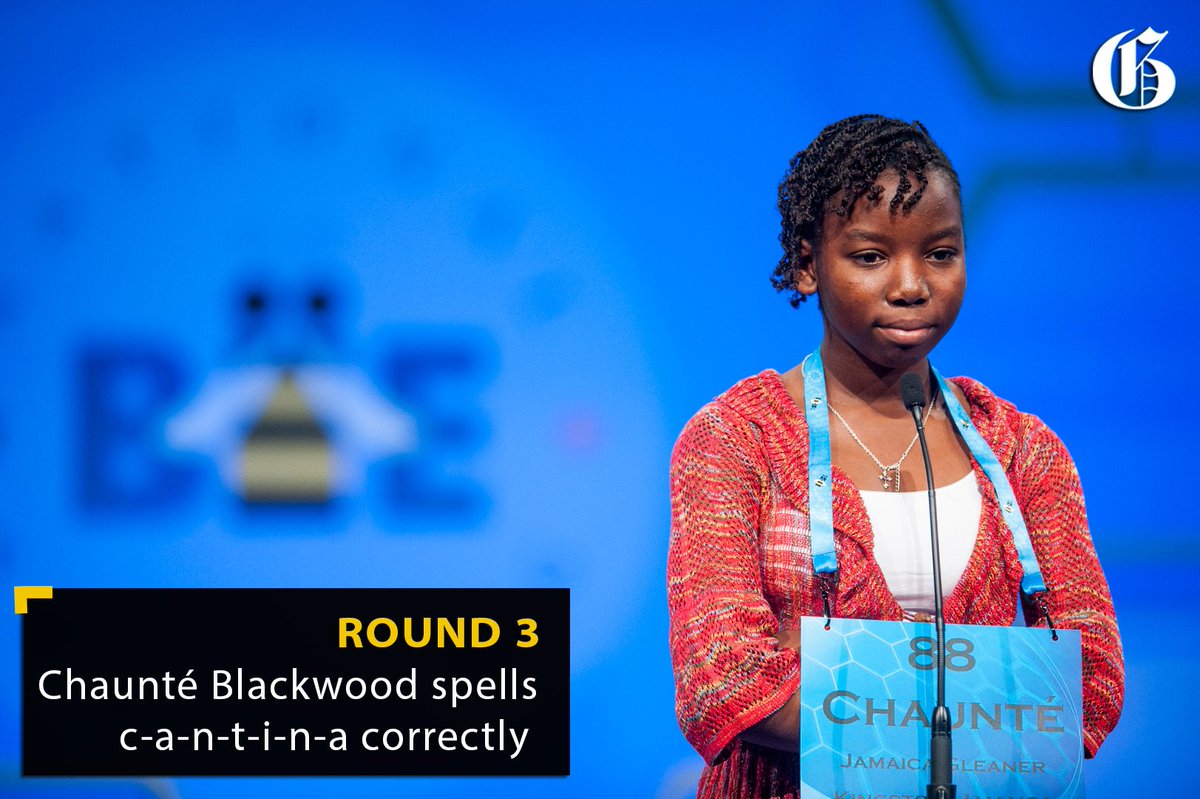 "I am thrilled and honoured to be among the top 45 finalists, down from 284, and I am am looking forward to this amazing experience here in Maryland", Chaunte told The Gleaner.
Her coach, Hanif Brown, himself a student, has been equally upbeat.
"Chaunte has already made it this far and we are hoping she will go all the way to the top," he said.
Earlier today, Blackwood correctly spelt the word a-i-l-e-t-t-e and c-a-n-t-i-n-a. 
Points from her preliminary test on Tuesday were  added to her spelling score today.
Thursday's final will be broadcast live on ESPN2 and ESPN starting at 10 a.m