Shaw blasts Phillips over suggestions Budget politically contrived
Published:

Wednesday | May 25, 2016 | 5:11 PM
Finance Minister Audley Shaw on Wednesday bashed Opposition Spokesman on Finance, Dr Peter Phillips for suggesting that the Budget may have been politically created.
In his contribution to the Budget Debate last week, Phillips had said the budget was unrealistic and that the projections could not have been made by technocrats in the finance ministry.
READ: Phillips questions if revenue targets 'politically contrived'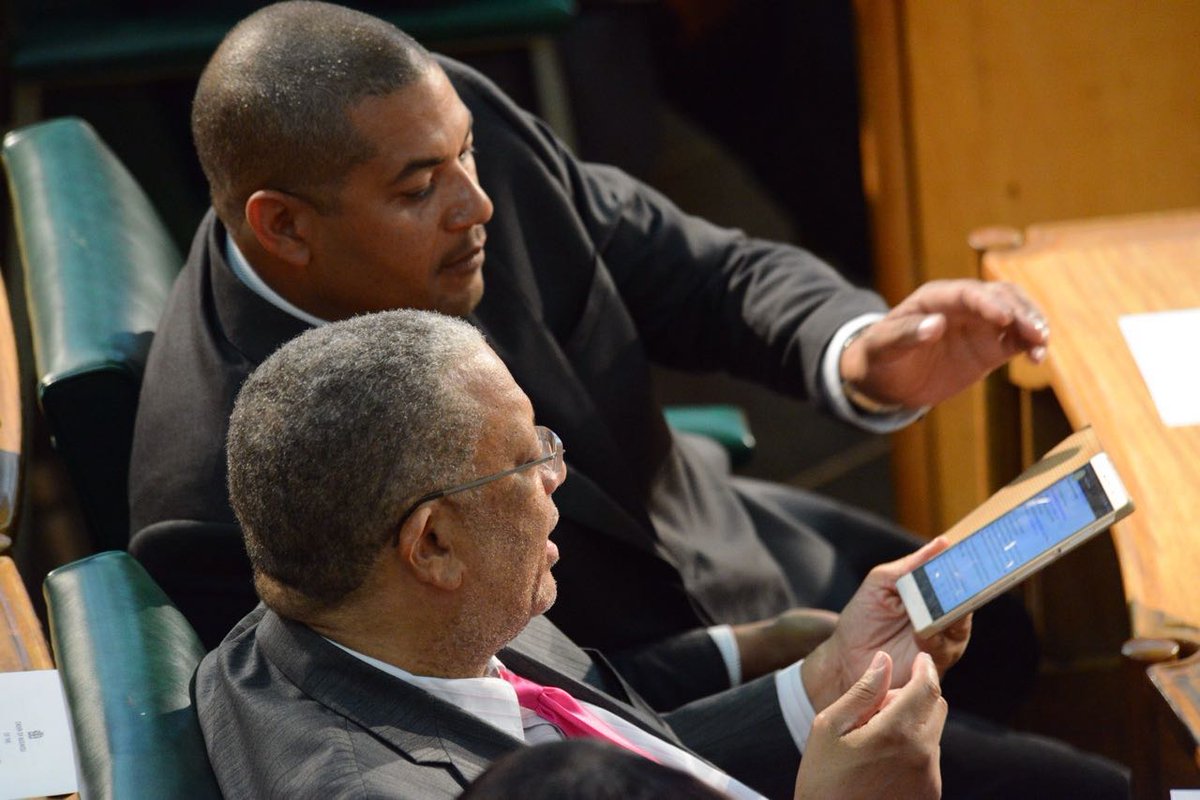 IN PHOTO: Finance Minister Dr Peter Phillips and his son Mikael Phillips in Parliament
He said the technocrats in 2015/16 while Phillips was in government had forecast tax revenue to grow at 9.9 percent to $411.9 billion and actual tax revenue collections were right on target.
According to Shaw, it's the same team that has projected tax revenue at $445.5 billion for a lower rate of increase of 8.2 per cent for this year.
But Shaw said the numbers are actually conservative.
Shaw also said there were errors in many of the figures Phillips last week.
He noted that the fiscal deficit is expected to increase from 0.3 per cent to 1 per cent of GDP this fiscal year primarily because of the PetroCaribe debt buy back, which he said exchanged lower interest debt for higher interest debt.