Athletics: Kaliese Spencer not worried about her form, says best is yet to come
Published:

Sunday | June 5, 2016 | 10:39 AM
Joel Campbell, Gleaner Writer
BIRMINGHAM, London:
Kaliese Spencer isn't worried about her form ahead of the Jamaica Olympic trials later this month despite finishing seventh in 55.96s at the Birmingham Diamond League.
Spencer, 29, has yet to find the type of performance in the 400m hurdles she has become accustomed to, but told The Gleaner it's only a matter of time before she starts registering the times that will put her in a position to win an Olympic medal.
"I finished the race healthy so I am grateful," said Spencer.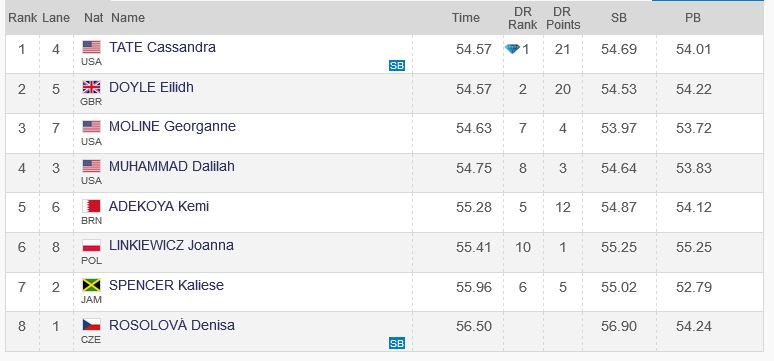 She continued: "Training has be me going well, but when I go out on the track I am not seeing the results just yet, but I am still hopeful and I am working hard and I know that once God is with you anything is possible so I am hopeful.
"My goal is to get a gold medal in Brazil. The next competition for me is the trials in Jamaica."