UPDATE: Alpha student out of surgery, now in intensive care after police shooting
Published:

Thursday | June 30, 2016 | 4:45 PM
The Independent Commission of Investigations (INDECOM) is reporting that the 15-year-old Kingston student who was this morning shot by the police has undergone emergency surgery and is now recovering in the Intensive Care Unit of the Kingston Public Hospital.
In the meantime, INDECOM says its investigators are probing the incident.
IN PHOTO: Fiery protest in Kingston after the shooting of the girl
The female student of the Convent of Mercy Academy (Alpha) was hit when police personnel reportedly opened fire on an illegal taxi at the intersection of North Street and Mark Lane in Kingston about 7 o'clock this morning.
INDECOM says it reported that the police signalled the vehicle to stop and after the driver complied, a cop opened fire at the vehicle.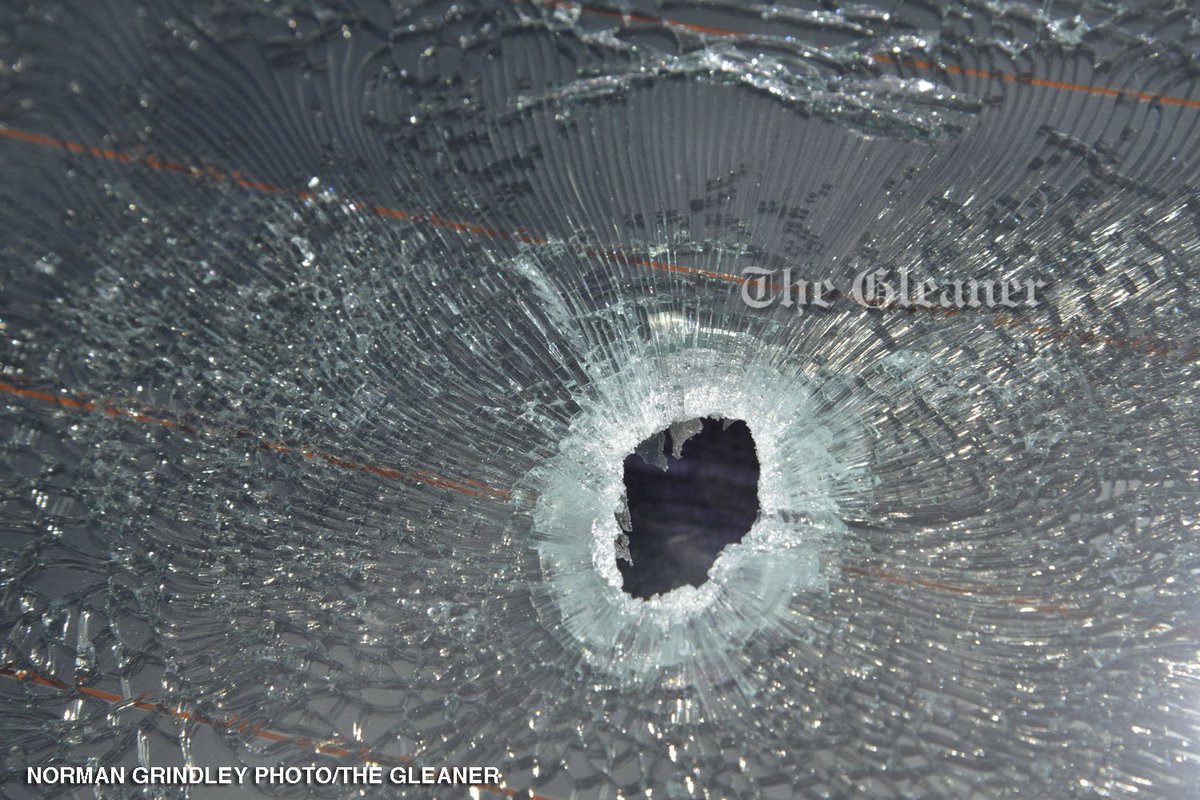 A gaping bullet hole could be seen in the back windscreen of the white Honda motor car through which the bullet came before it hit the child.
READ: Driver, mi a guh dead?' asked Alpha teen shot in taxi
INDECOM says the scene and motor car were processed by forensic examiners and investigators and statements collected from witnesses.

IN PHOTO: The taxi driver in his blood-stained clothes speak to INDECOM investigators
The incident later sparked a fiery protest in downtown Kingston.
This is not the first time that someone is being injured in a vehicle on which the police opened fire.
In fact, the issue was the subject in INDECOM's annual report released last year.
SEE REPORT HERE: http://bit.do/VehicleFiring
Witnessed the incident? Call INDECOM:
Kingston Office: 968-1932
Mobile: 878-0167
Toll free: 1-888-991-5555, 1-888-935-5550