AUDIO: Alpha student out of coma, sends 'thank you' voice note to Jamaicans
Published:

Friday | July 8, 2016 | 2:04 PM
Damion Mitchell, Editor - Radio & Online
The 15-year-old student of the Convent of Mercy (Alpha) who was shot in an illegal taxi by cops in Kingston last week has sent a What's App voice note thanking Jamaicans for their outpouring of love and support.
"Thank you everybody, family, everyone, even the ones I don't know. Thank you for praying for me," she said.
"I did the surgery and I didn't die," she said.

IN PHOTO: The driver of the taxi in his blood stained shirt, speaks with INDECOM investigators 
The student was in an induced coma for almost a week after the surgery.
With her first surgery deemed as success, she said she is now preparing for a second surgery.
"A piece of my skull is 'dispatched' from my head and is in my stomach just there to heal," she said.
The voice note sent by the 15-year-old Alpha student
The procedure is called a craniotomy where the portion of the cranium is stored in the abdomen to be kept sterile and alive before its reattached.
The student said the surgery to replace the section of the skull cannot be undertaken just yet as her brain is still swollen.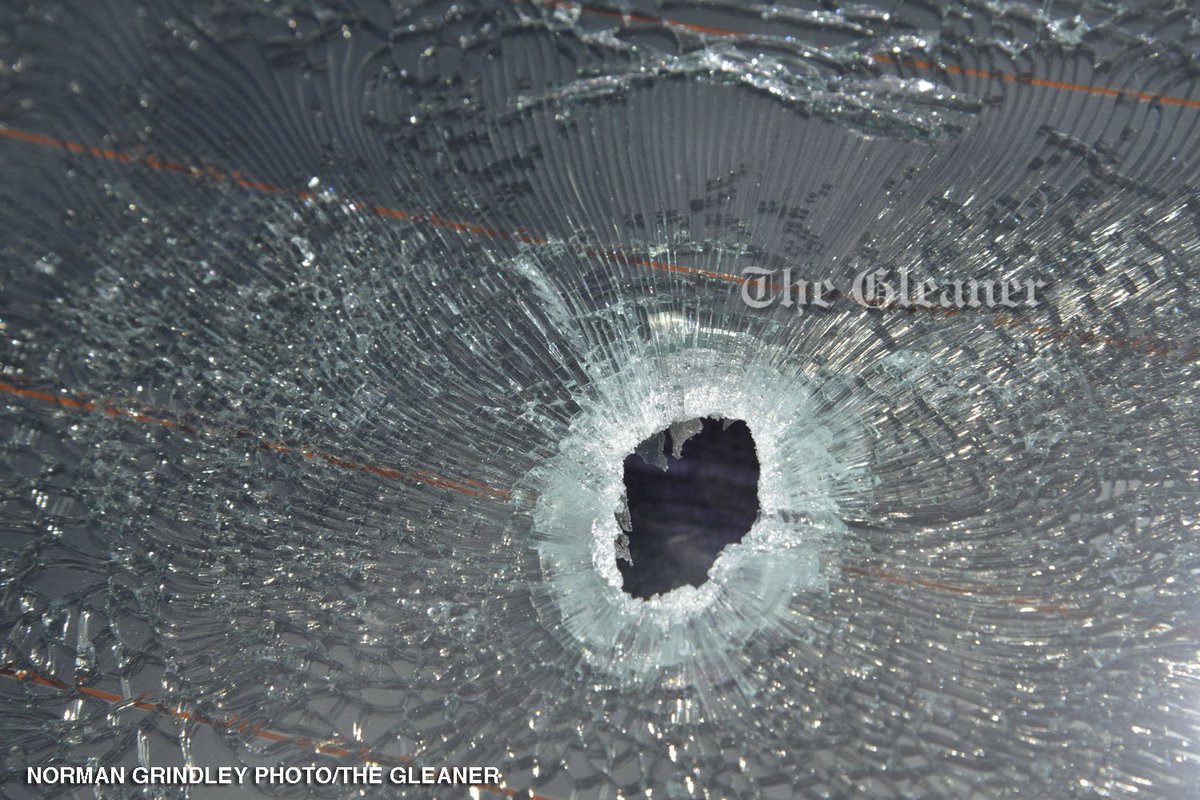 IN PHOTO: IN PHOTO: A gaping hole, caused by a bullet, is left in the back windscreen of an illegal taxi in which a hospitalised Alpha schoolgirl was shot and injured.
It's why she is begging for further prayers.
"Your many prayers and your blessings, I'm feeling it," she said, noting that she will not be leaving hospital anytime soon.
This morning, the child's father, Harry McKoy said the family was thankful.
"Our focus is just to see that recovery," he said acknowledging that the process will be long.
The cops implicated in the shooting did not report the matter to their superiors.
READ: INDECOM arrests five cops in relation to Alpha student shooting
But four days after the incident, the Independent Commission of Investigations arrested five of them.
The driver of the illegal taxi in which the child was shot said men  who identified themselves as police officers.