PHOTOS: Two dead, others injured in minibus crash on Highway 2000
Published:

Thursday | July 14, 2016 | 12:02 AM
Damion Mitchell, Editor - Radio & Online
At least two people have been confirmed dead and several more seriously injured after a loaded minibus overturned and then crashed along the east-bound lane of Highway 2000.
The minibus, registered as a public passenger vehicle, crashed at a section of the highway between the Vineyards toll plaza and the Spanish Town exit around 10.30 Wednesday night after a tyre reportedly blew out.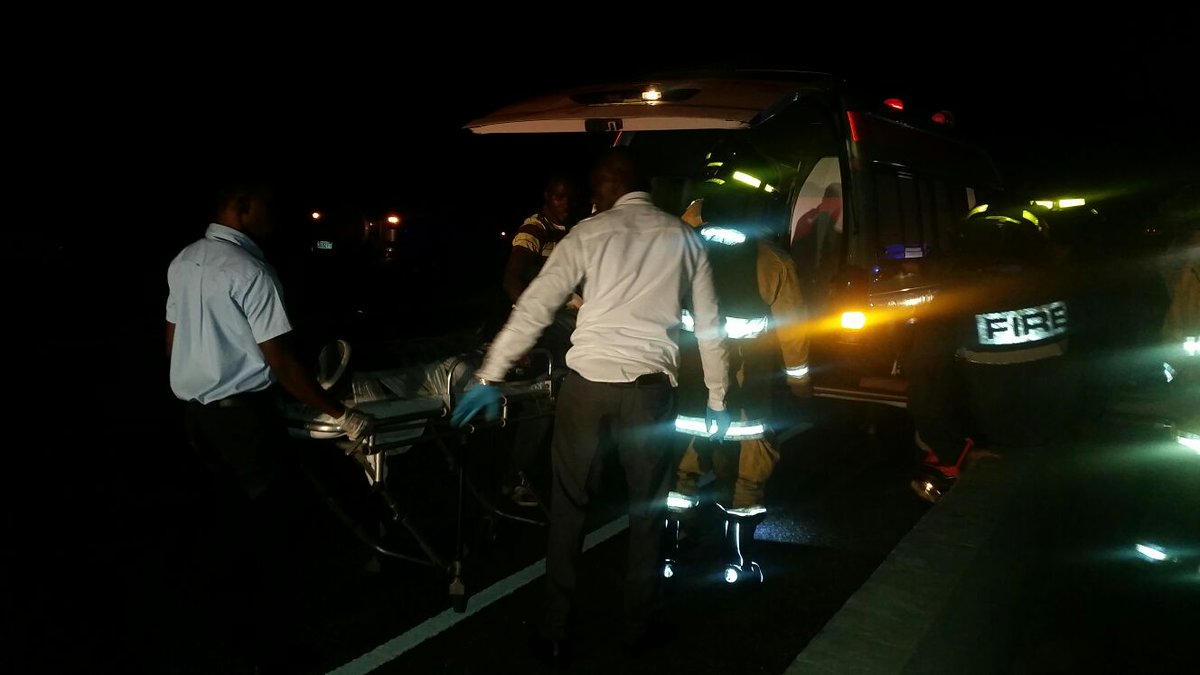 The crash left injured people and debris strewn metres off the highway where the vehicle eventually came to a halt.
It also attracted numerous passersby, some rushing to assist fire and medical personnel who were early on the scene.
The police say the bus was heading Spanish Town from May Pen and appeared to have been overloaded.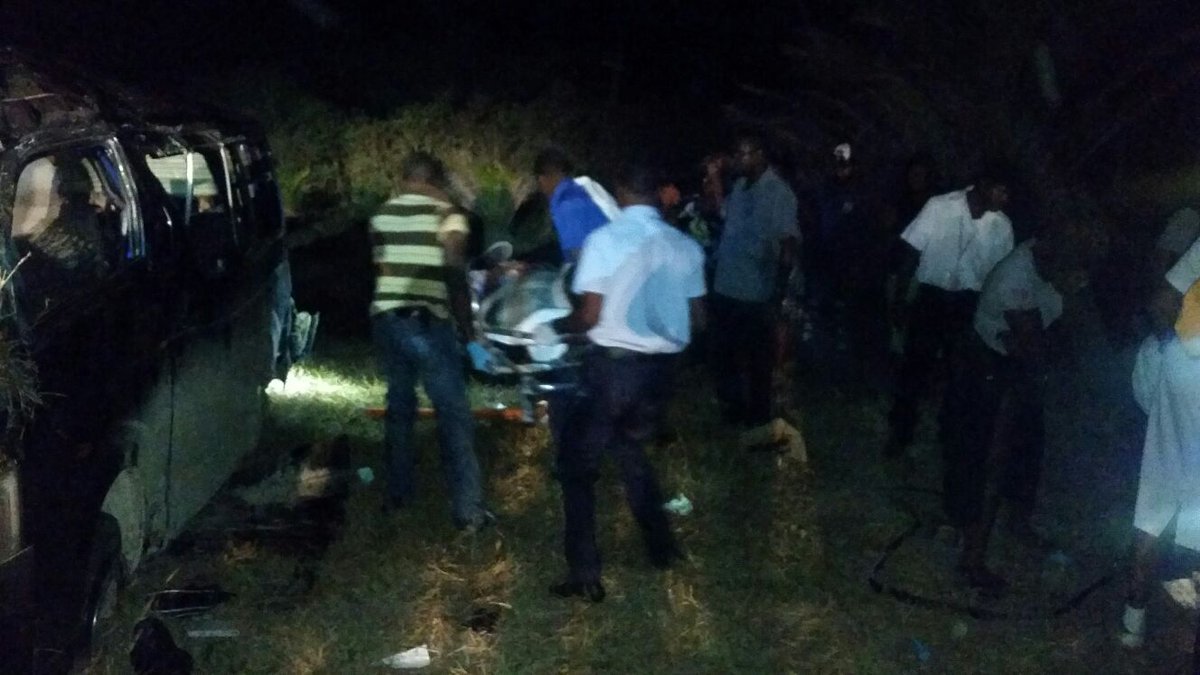 As some medical personnel sent stretchers into the trampled grass to recover the injured passengers, others fitted neck braces on moaning victims unable to help themselves.
Some of the passengers were sent to the Spanish Town Hospital while others were taken to the May Pen Hospital.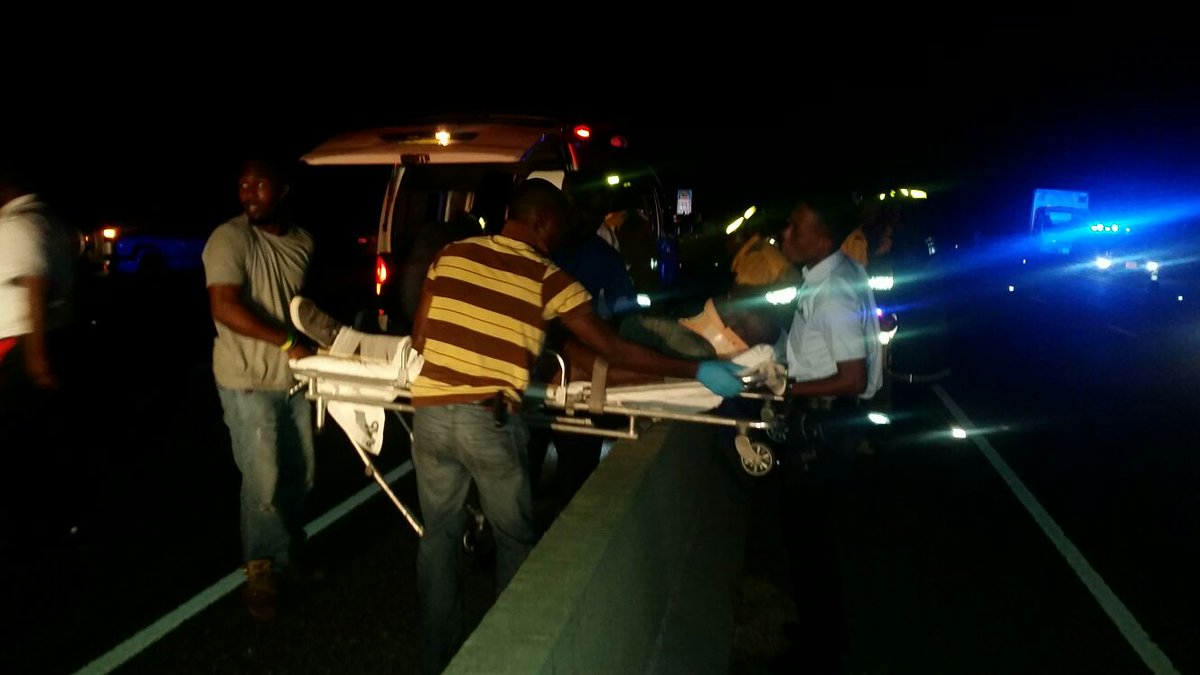 The crash comes only weeks after nine people were killed in two separate crashes days apart in St Ann.