Tivoli Gardens police post attacked as residents protest teen's killing by cops
Published:

Friday | July 15, 2016 | 10:13 AM
The Tivoli Gardens police post this morning came under siege as gunmen with high-powered weapons fired on the building.
It happened after Tivoli resident, 19-year-old Tevin Gordon was shot dead allegedly by the police in Building 12.
The attack on the police lasted for more than 45 minutes.
Deputy Commissioner of Police in charge of operations, Clifford Blake says police personnel are still inside the police post despite the attack.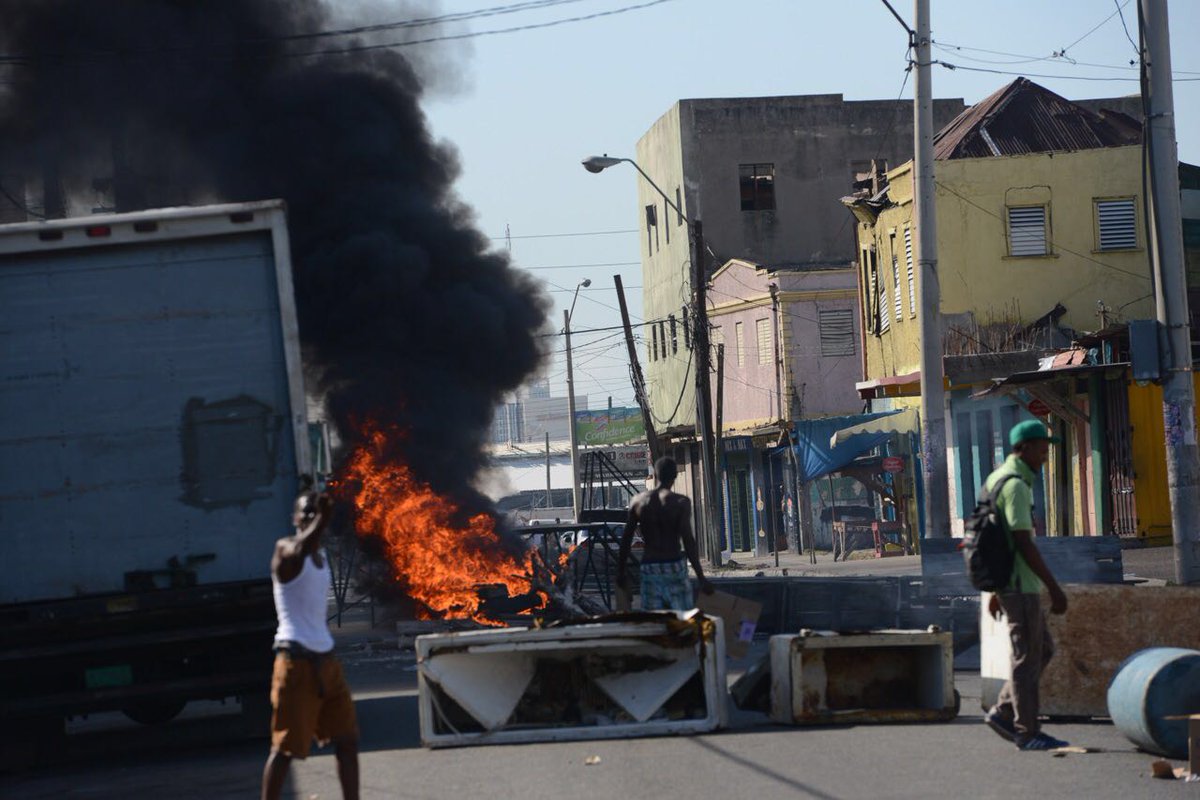 IN PHOTO: Fiery protest along Spanish Town Road
He also says they will remain there and the Jamaica Defence Force will provide adequate support.
The Member of Parliament for the area, Desmond McKenzie, has now arrived in the area.
The residents also began a fiery protest along Spanish Town Road forcing traffic to be diverted.