Showers, thunderstorms and gusty winds for today as Tropical Wave passes south
Published:

Tuesday | August 2, 2016 | 7:05 AM
The Meteorological Service says outbreaks of heavy showers, thunderstorms and gusty winds are expected to continue over most of the island as a strong Tropical Wave makes its way south of the island.
Jamaica has been under a Tropical Storm warning since yesterday.
This warning means that tropical storm conditions, including possible sustained wind speeds of 63-118 kilometres per hour or 39-73 miles per hour are still expected.
At 4 o'clock this morning, satellite imagery showed a large area of disturbed weather, associated with the Tropical Wave, centred approximately 130 kilometres south of Kingston, Jamaica, and covering most of the island to the north. 
The Met Service say movement appeared to be near 20 km/h (13 mph) toward the west.
It also says the Tropical Wave has showed signs of becoming better organised tonight and Doppler radar reports indicate that although the Wave is producing heavy rainfall offshore the south coast, light to moderate rainfall has been occurring mainly over southern as well as north-central and northeastern parishes. 
Strong winds of 64-74 km/h have also been detected, particularly along coastal areas of southern parishes.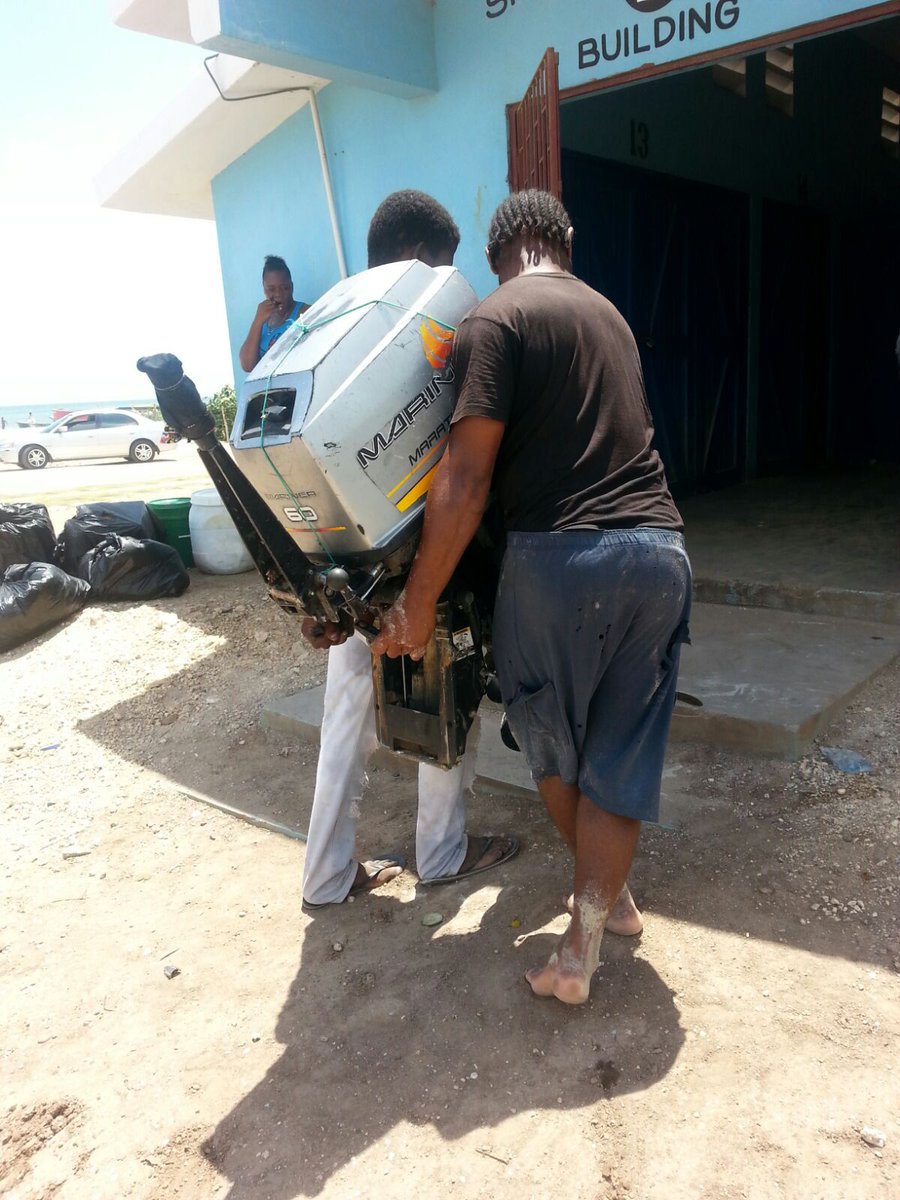 IN PHOTO: Fisherfolk securing their equipment in Rocky Point, Clarendon
According to the Met Service, as the Wave continues to move westward, flash flooding is still possible over low-lying and flood-prone areas.
All small craft operators, including fishers from the cays and banks, are reminded to remain in safe harbour until all warning messages have been lifted and wind and sea conditions return to normal.