#RioGoldRush: van Niekerk breaks 17-year-old 400m world record to share Olympic spotlight
Published:

Sunday | August 14, 2016 | 10:10 PM
In a feat one British Broadcaster described as the appetiser ahead of the main course, South Africa's Wayde van Niekerk broke the 400m world record at the Rio Olympics before Jamaican Usain Bolt struck his third 100m Olympic gold.
van Niekerk, running out of lane eight, smashed Michael Johnson's 17-year-old world record of 43.18, coming home in 43.03 seconds.
In the process he also erased the Olympic record of 43.49 which was set by Johnson at the 1996 Atlanta Games.
The 2012 Olympics champion Kirani James of Grenada won the silver medal in a season's best 43.76 with 2008 Olympic winner Lashawn Merritt of the USA taking the bronze medal in 43.85; also a season's best.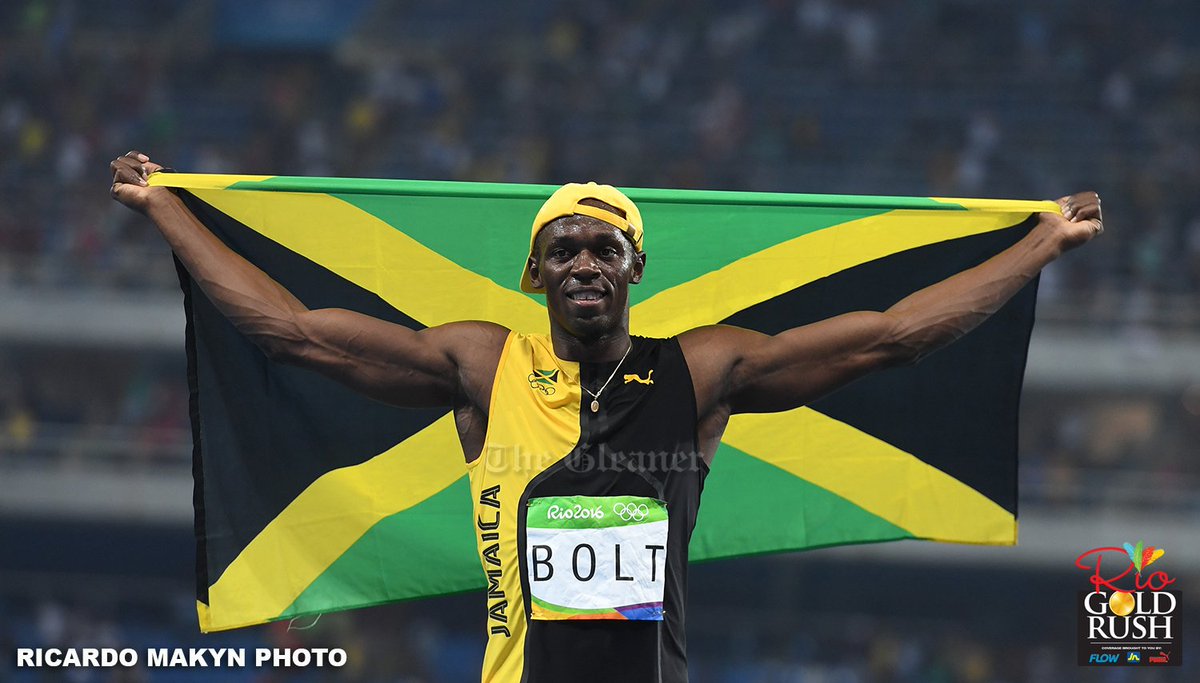 Afterwards when Bolt hit the tracks to record history as the first athlete to win three Olympic gold medals, the Jamaican went over to van Niekerk to congratulate him.