#RioGoldRush: Pure Bolt... Sprint superstar mines third 200m gold, says it could be his last at a major champ
Published:

Thursday | August 18, 2016 | 9:19 PM
It is Olympic gold medal number eight for Jamaica's sprint superstar Usain Bolt.
On a damp track in Rio, Brazil, Bolt easily won the men's 200m in a season's best 19.78 seconds at the Games of the 31st Olympiad.
"I wasn't happy with the time. I ran hard off the turn but when I came into the straight, it's like my body would not respond to me. But it's just the rounds, I am getting older, I'm not as young and fresh. I just excited that I got the gold medal and that is the key thing, " Bolt told the BBC One.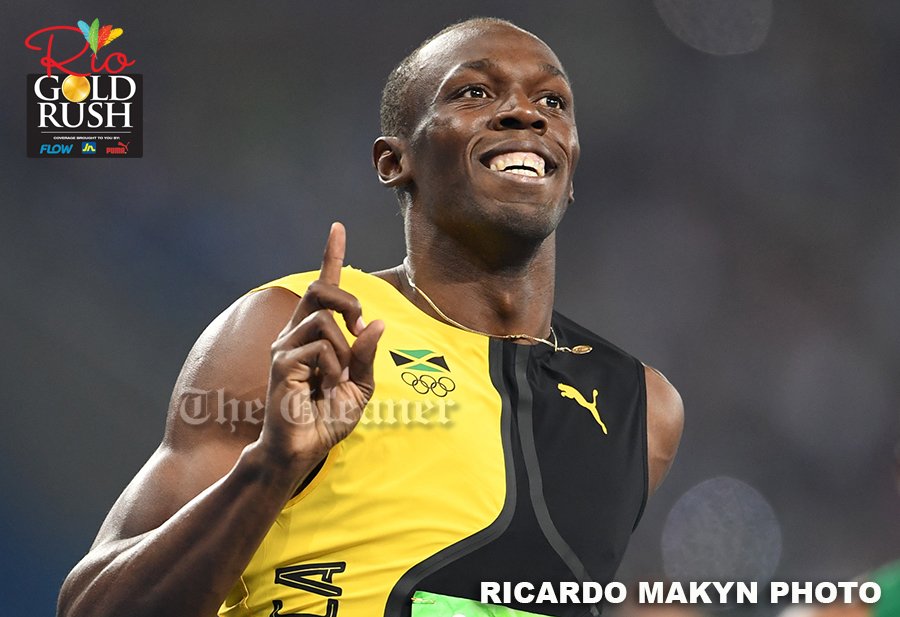 Bolt also hinted that this could be his last 200 metre at a major championship.
"My coach has a way of trying to convincing me, but personally this I think is my last one," Bolt said.
Canada's Andre De Grasse won the silver while France's Christophe Lemaitre captured the bronze medal.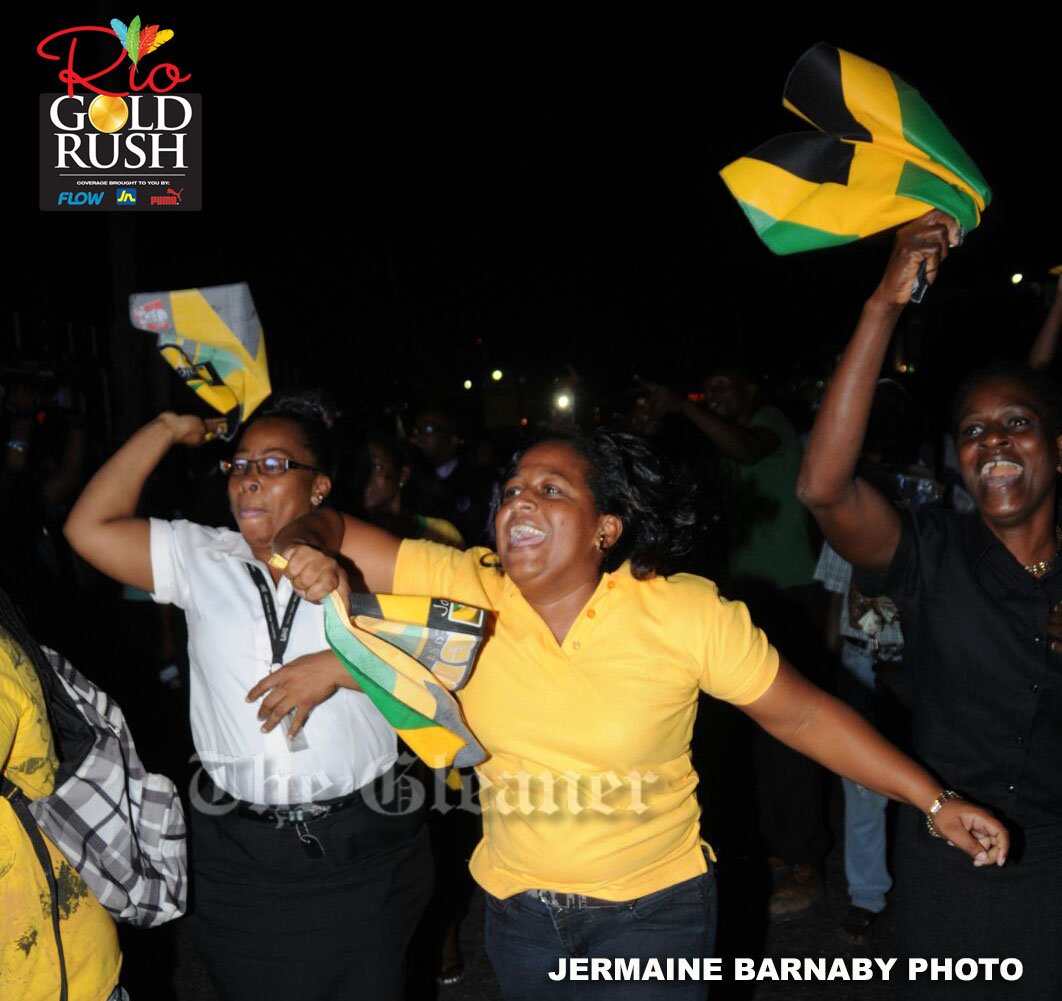 IN PHOTO: Athletics fans in Half-Way Tree celebrating Bolt's golden run 
With the victory, the Jamaican becomes the first athlete to win the sprint double at three consecutive Olympic Games.
Bolt also won the sprint double at the Olympic Games in Beijing in 2008 and again at the London Games four years later.
He also remains on course to winning an unprecedented third consecutive sprint triple at the Olympic Games when he competes as part of Jamaica's 4x100m relay team, which has already advanced to the finals.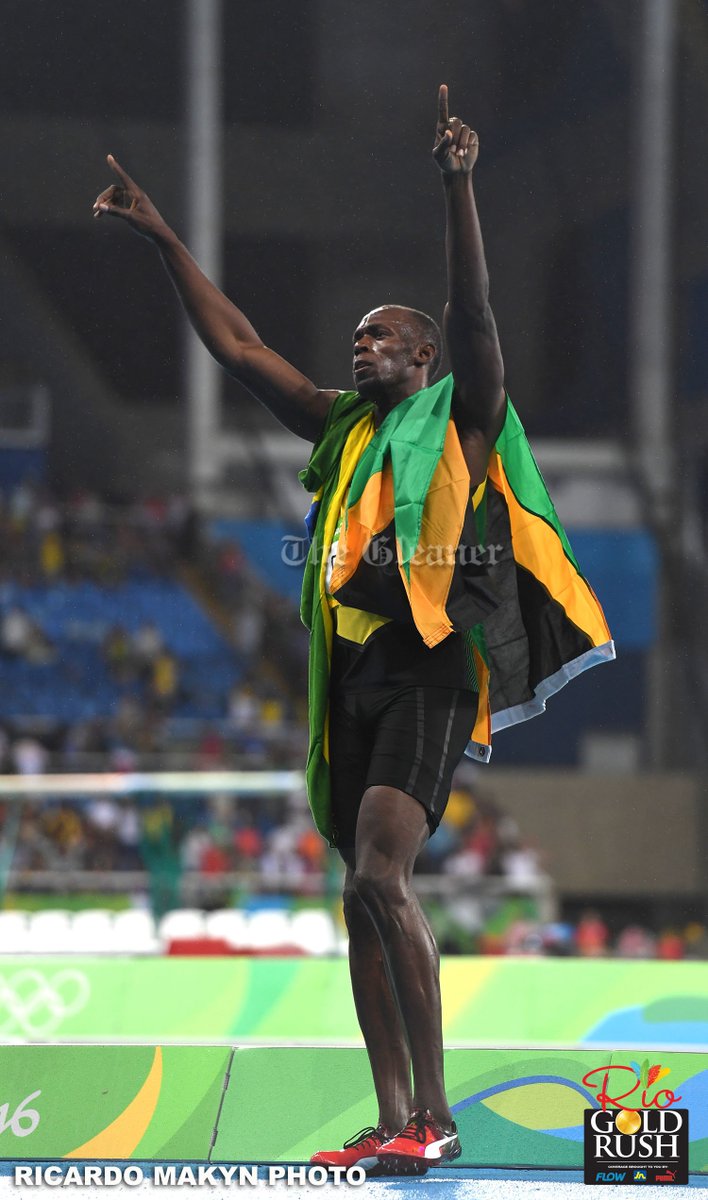 PROFILE - Usain Bolt
Age: 29 years old
High School: William Knibb Memorial High School
Events: Men's 100m, 200m, 4x100m
Personal Best: 100m – 9.58s, 200m – 19.19s
Interesting Facts:
His nickname is 'Lightning Bolt'
In the 2012 Olympic Games, Bolt became the first athlete in history to win the 100m and 200m sprints at successive Olympic Games