Montague announces short-term measures to respond to MoBay crime
Published:

Wednesday | September 28, 2016 | 3:34 PM
Jovan Johnson, Parliamentary Reporter
The National Security Minister Robert Montague has announced a series of short-term measures in response to the crime problem which has gripped the western parish of St James.
St James last night recorded its 200th murder since the start of the year.
Among the measures Montague announced in Parliament a short while ago, is that the promoters of entertainment events with more than 1,000 patrons must install closed-circuit television cameras and preserve the footage for at least 30 days.
He also said Jamaica is to import 40 trained dogs from Cuba for drug and gun detection.
There are also plans get a pathologist from the Caribbean neighbour to help in clearing the backlog of post mortem examinations in the parish. 
Listen to Montague on The Gleaner's Soundcloud: http://bit.ly/2cLMWMw
Other short-term measures:
- establishment of joint police-military operating centre
- increased number of police, military personnel
- increased intelligence assets
- order from Commissioner of Police that all warrants, summonses be delivered within two weeks
- curfews imposed
- revival of Anti Lottery Scam Task Force
- Splitting of St James into two police divisions
Montague says in the past 14 days, 23 people have been shot dead and 13 others injured in St James.
But at the same time, he is urging calm.
"I would like to urge everyone to be calm in the face of an attack on the State," he said noting that panic and a knee-jerk reaction will not help.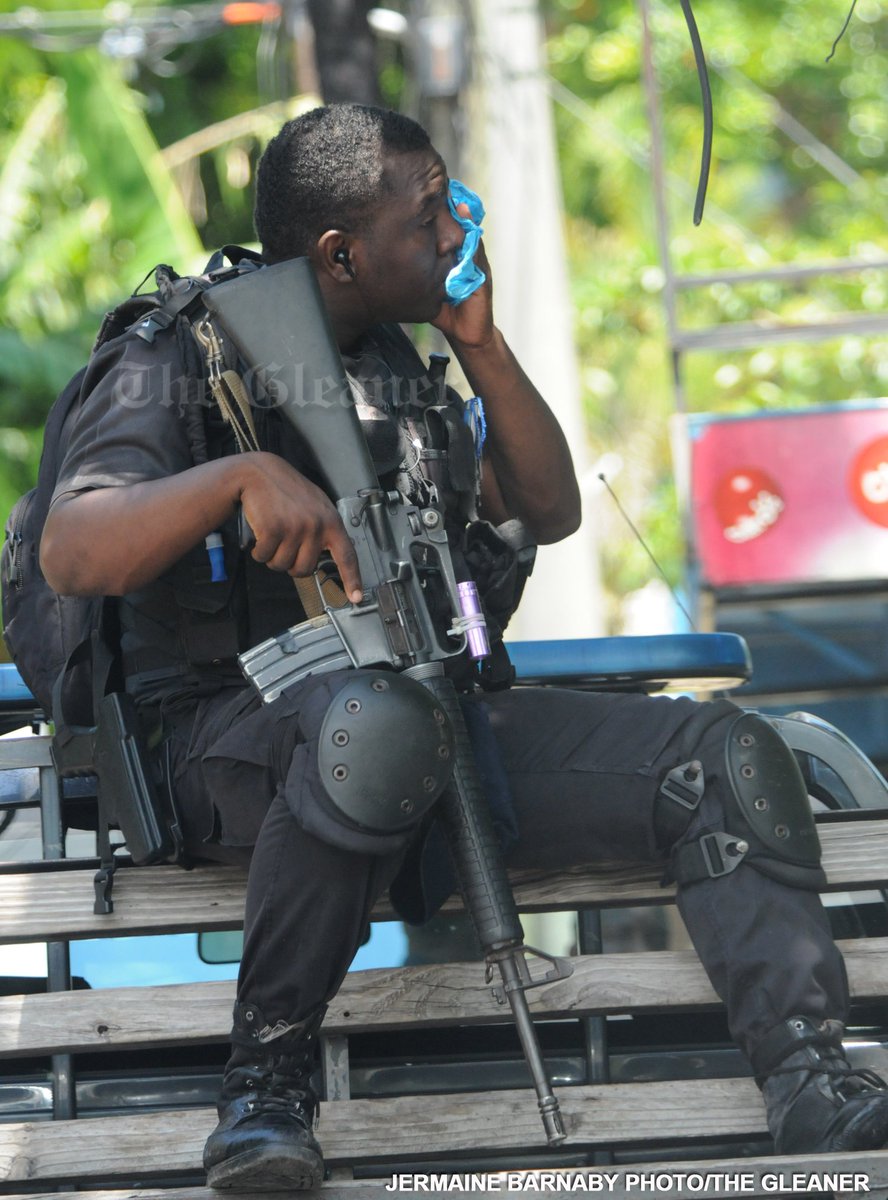 IN PHOTO: A policeman wipes his face while keeping an eye on activities in the Glendevon community of St James.
He also reported that the police have arrested the two main perpetrators of the violence, recovered three guns and seized a car linked to the shootings.
In addition, 98 people have been detained and 37 arrested and charged with criminal offences.
The minister says although calm has been restored, there is still work to do in St James.
"There are still trouble spots, and criminals who are determined to create mayhem and we anticipate one or two incidents as we continue this operation," he said.