#MappingMATTHEW: Category four hurricane slightly weakened as it moves slowly towards Jamaica
Published:

Saturday | October 1, 2016 | 11:38 AM
A Hurricane Watch remains in effect for Jamaica as the powerful Matthew, slightly weakened but still at category four, continues to slowly move westward over the central Caribbean.
Maximum winds are now near 230 km/h (145 mph), with higher gusts and the Meteorological Service says some fluctuations in intensity are possible this weekend.
The system is forecast to start approaching Jamaica and Haiti tomorrow. 
By Monday, Jamaica should see dangerously high water or a combination of dangerously high water and exceptionally high waves, even though winds expected may be less than hurricane force.
At 10:00 a.m. the centre of Hurricane Matthew was located near Latitude 13.4 degrees North, Longitude 73.4 degrees West.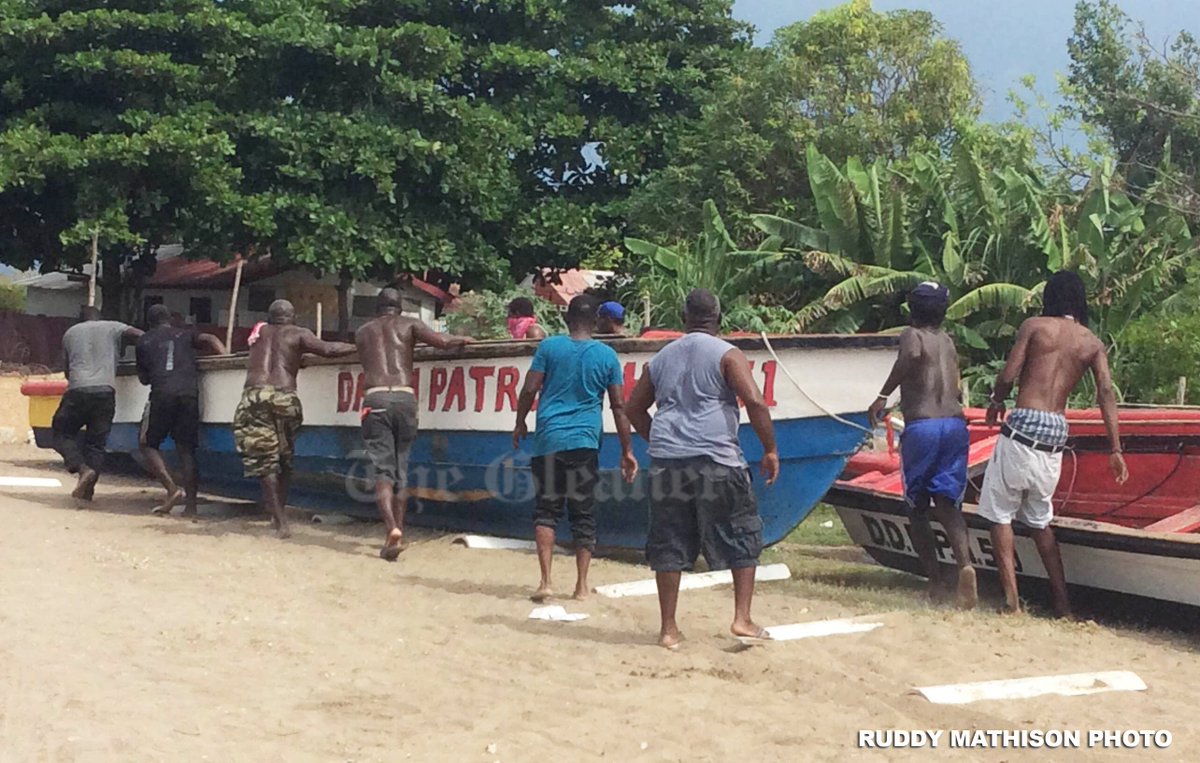 IN PHOTO: Fishermen secure their boats at the Port Henderson fishing village in St Catherine
This is about 625 kilometres (390 miles) southeast of Kingston, Jamaica or 590 kilometres (365 miles) south-southwest of Port au Prince, Haiti.
Matthew is now moving toward the west near 9 km/h (6 mph).  
The Meteorological Service says a turn toward the west-northwest is forecast later today, followed by a turn toward the north-northwest on Sunday.
Hurricane force winds extend outward up to 45 km (30 miles) from the centre and tropical storm force winds extend outward up to 335 km (205 miles).
The Met Service says all small craft operators including fishers from the cays and banks should by now have completed all the necessary safety precautions and are advised to remain in safe harbour until all warning messages have been lifted and wind and sea conditions have returned to normal.