#MappingMatthew: Hurricane continues to crawl towards Jamaica, centre to pass east later tonight
Published:

Monday | October 3, 2016 | 6:46 AM
The Miami-based National Hurricane Center says Hurricane Matthew continues to crawl over the Caribbean and remains on a track that will take the eye east of Jamaica later tonight into tomorrow morning.
It says at 5 o'clock this morning, the centre of Matthew was located 230 miles or 370 kilometres south south-east of Kingston, Jamaica and is moving toward the north near six miles per hour.
Forecasters say some increase in forward speed is expected through to tomorrow.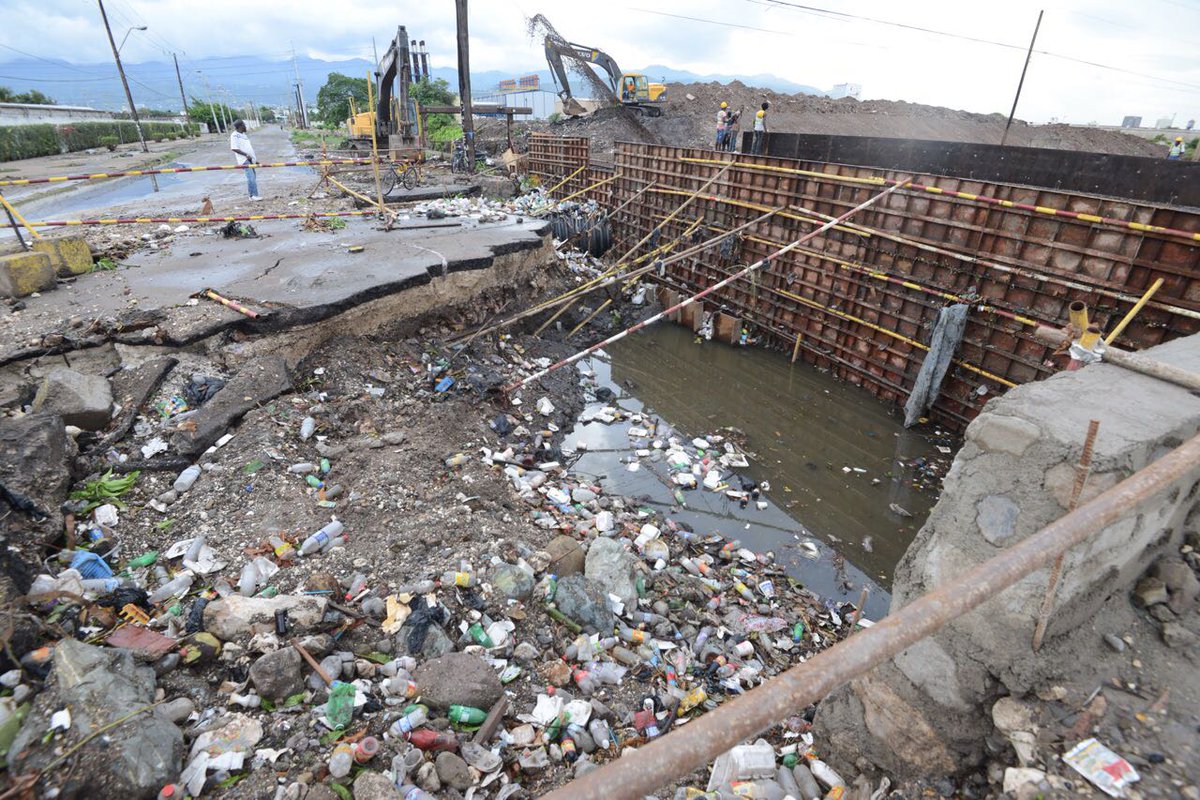 IN PHOTO: A section of Marcus Garvey Drive at Industrial Terrace intersection after Matthew flood rains.
According to the Head of the Meteorological Service Evan Thompson, given the slow speed at which the system is moving, Jamaica should expect long periods of heavy rains even after the centre has passed tonight.
Matthew has maximum sustained winds near 130 miles per hour with higher gusts, and the hurricane centre says that some fluctuations in intensity are possible during the next couple of days.
Tropical storm conditions are expected to first reach Jamaica and Haiti later today and eastern Cuba tonight, and so people are being urged to quickly complete preparations to protect life and property so that they can be indoors for the passage of the storm. 
The hurricane centre says Mathew is expected to produce five to 10 inches of rainfall across eastern Jamaica, with isolated maximum amounts of 15 inches possible.
It says this rainfall will likely produce life-threatening flash floods and mudslides.