Portland tense ahead of #HurricaneMatthew
Published:

Monday | October 3, 2016 | 9:03 AM
Corey Robinson, Staff Reporter
PORT ANTONIO, Portland:
Residents of some Portland communities usually battered by storms are tense ahead of the passage of Hurricane Matthew.
At the same time, some seem doubtful they will be impacted by the category four storm.
"They say it is coming from Sunday and all now," lamented 'Strawberry' a male caretaker in Port Antonio.
'Strawberry' rode on bicycle to work this morning.
He bemoaned the closure of businesses in the city, arguing that Portland is usually the first and hardest hit, but up to this morning there were little signs of Matthew.
Gwendolyn Brown, who spent last night at the Happy Grove High School, one of 80 hurricane shelters set up for Portland residents, also questioned the predictions.
"I am wondering if it is something real. First they said Sunday, and then it put off till Monday. So them can't read it?" Brown questioned.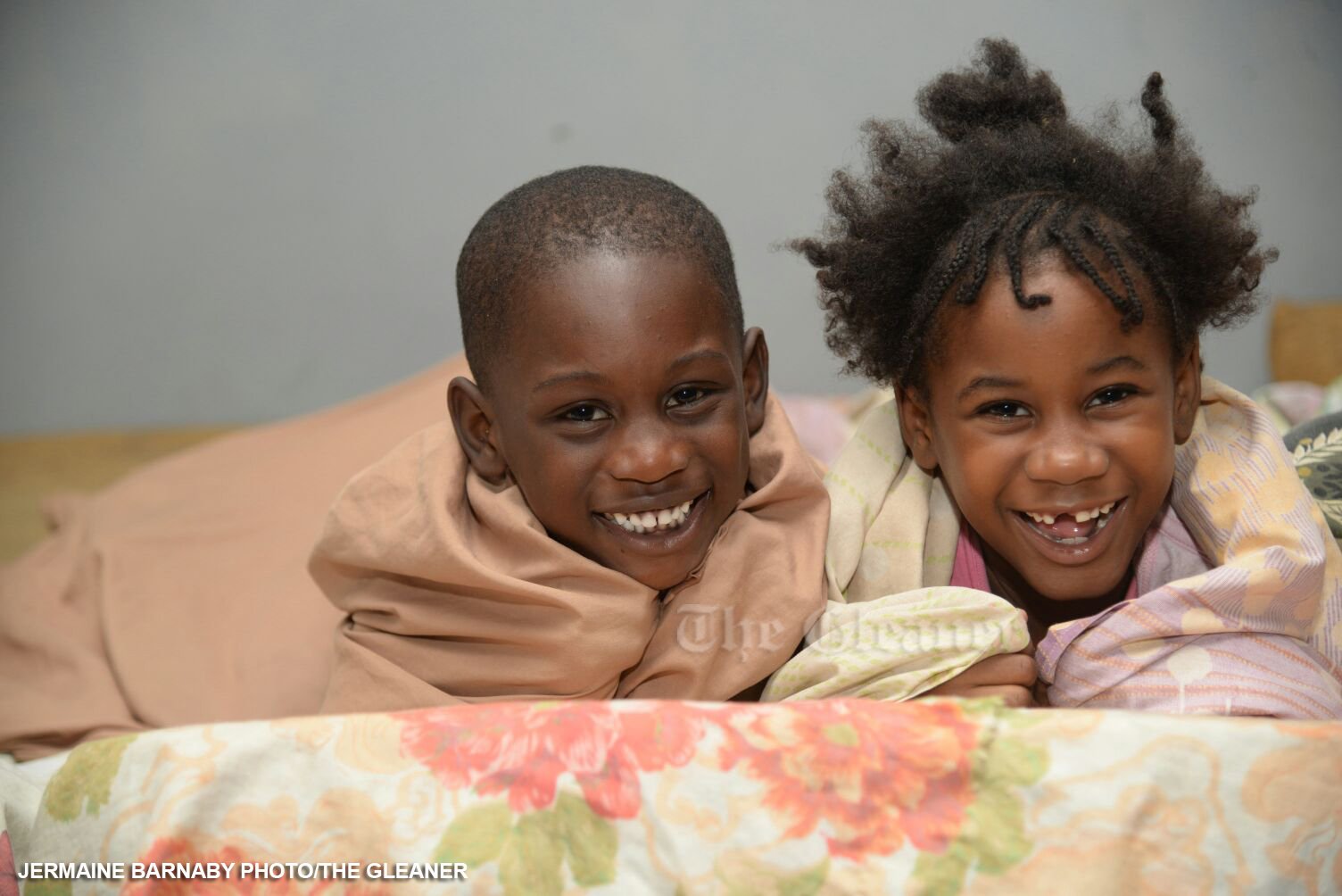 IN PHOTO: Matthew Adeyemi  (left) and Aviana Taylor had something to smile about at the Manchioneal shelter
Meteorologists this morning continued to warn Jamaicans about the devastating impact Hurricane Matthew, a category four system, is predicted to have on the island.
Residents living in low-lying areas of Portland are urged to move to higher ground as extensive flooding is expected.