VIDEO: Demolition at Red Hills Road property put on hold as tension boils among residents
Published:

Thursday | October 13, 2016 | 12:44 PM
A planned demolition at 85 Red Hills Road in St Andrew has been put on hold as angry residents, using their bodies as shields, today prevented a crew from destroying the structures there.
Approximately 35 residents occupy the property.
WATCH: Video here http://bit.do/RedHillsDemolition
The demolition was ordered by the court.
However, the residents were adamant that they would not allow their homes and businesses to be bulldozed.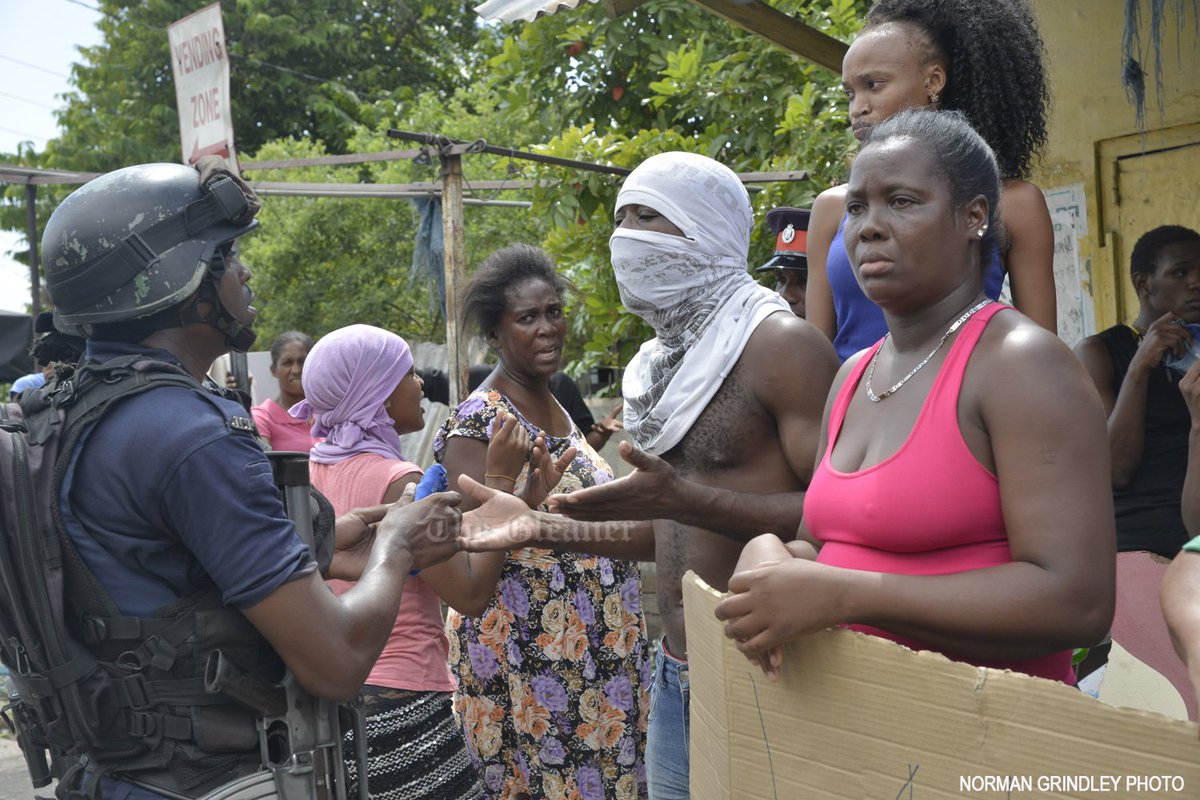 IN PHOTO: A policeman speaks with protesters on Red Hills Road.
Backed by a large contingent of police personnel, a backhoe operator was preparing to bulldoze a shop at the front of the property. 
But, the residents stood in front the shop adamant it would not happen.
Some of the residents also hurled rocks at the backhoe, one of which damaged the windshield.
Deputy Superintendent of Police Alfred Bennett would later stop the operation after the residents begged for more time.
STAR reporter Akino Ming with residents of 85 Red Hills Road