Supreme Ventures CEO Brian George is dead
Published:

Sunday | October 23, 2016 | 8:23 AM
The president and chief executive officer of Supreme Ventures Limited (SVL) Brian George is dead.
George, 59, reportedly fell ill and was taken the Andrews Memorial Hospital this morning where he was pronounced dead.
He joined Supreme in 2003 as president and CEO.
READ: Supreme leadership from Brian George

Paul Hoo, chairman of Supreme Ventures confirmed the death a short while ago and promised a statement from the company soon.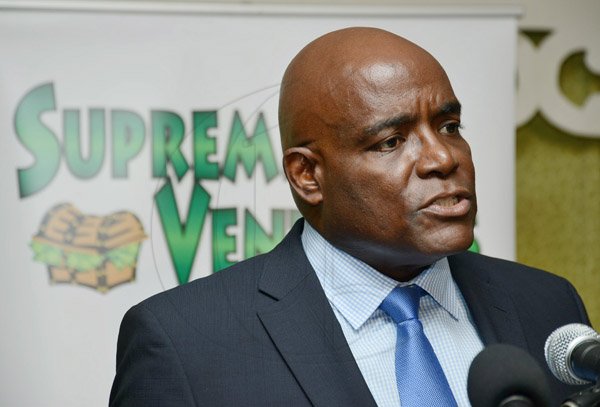 George, Trinidadian and was born on January 8, 1957. 
READ: Sunday Talk - George On NBA, NFL
A graduate of Tulane University with a degree in Physics, Brian has pursued various management development programs, including Executive Development programs at Stanford University.
Before joining SVL, he was Senior Director of GTECH Latin America and General Manager of GTECH Jamaica and Barbados

IN PHOTO: Brian George and his wife, Keenea
George was married and had two sons - both honours' graduates of universities in the USA.