JCAA, Transport Ministry to determine possible causes of plane crash
Published:

Friday | November 11, 2016 | 9:53 AM
The Jamaica Civil Aviation Authority (JCAA) says it will be conducting an investigation to determine what caused yesterday's plane crash which left two men dead and another in critical condition at hospital.
Reports are that the plane crashed in the back of a yard on Seaview Lane, Greenwich Farm, just minutes after it left the Tinson Pen Aerodrome about 1 o'clock in the afternoon.
The aircraft burst into flames on impact and also ignited a house.
Director General of the JCAA, Nari Williams-Singh says the agency will review the history of the aircraft, collect eyewitness statements and other evidence to determine the factors that could have led to yesterday's incident.
Director General of the JCAA, Nari Williams-Singh
Meanwhile, transport Minister Mike Henry says an Investigator-In- Charge will be appointed to lead the probe.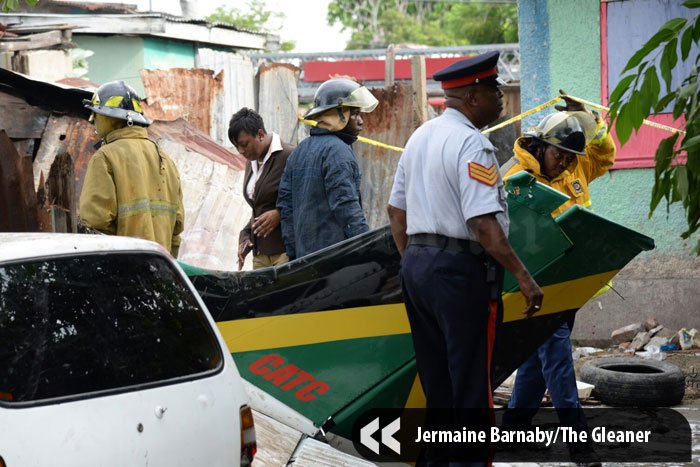 The three men who were in the accident were connected to the Caribbean Aviation Training Centre.
After the plane crashed yesterday, residents responded by attempting to put out the blaze and by pulling the lone survivor from the burning aircraft.
Two units from the York Park fire station and one from the trench town fire station later responded and put out the blaze before it caused widespread damage.