#LocalGovtDebate: Uncollected rent, property taxes among hot-button issues
Published:

Wednesday | November 16, 2016 | 11:04 PM
Jamaica Labour Party Councillor Charles Sinclair says millions of dollars in outstanding rental costs is owed to the St James Municipal Corporation for years and little or no effort is being made to collect the sum.
Speaking earlier tonight in the first of two national political debates on Local Government, Sinclair said the Council owns hectares of Bogue lands for which some $24 million is owed for lease.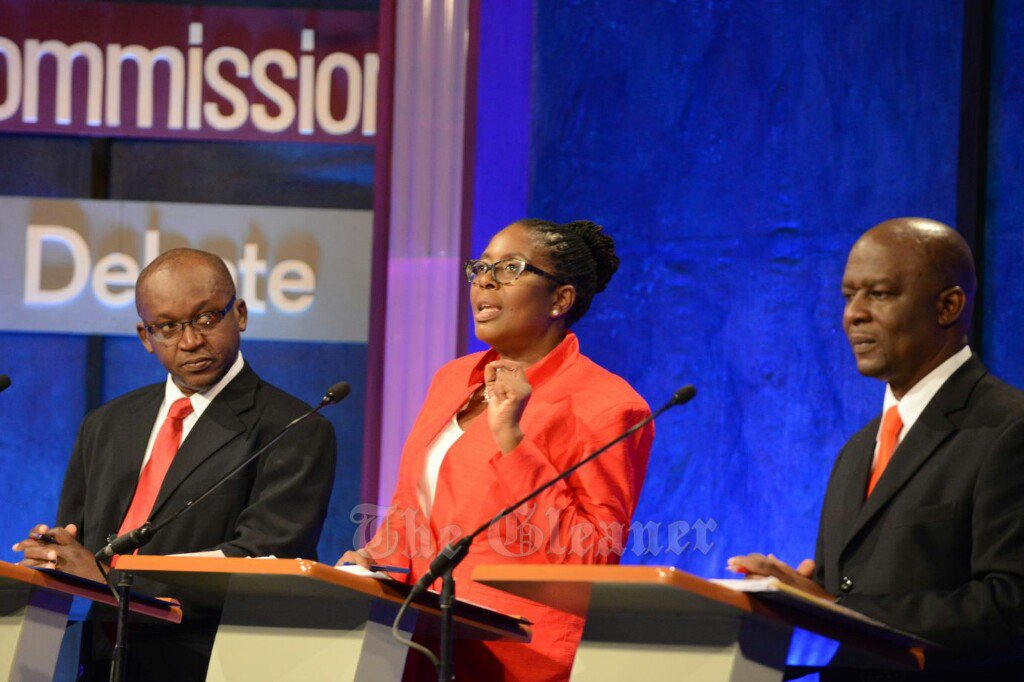 IN PHOTO: Everton Fisher, Angella Brown Burke, Donovan Mitchell
In addition, he said the Corporation has failed miserably at collecting property taxes, noting that it has fallen behind in its efforts to collect the taxes.
Sinclair said with councils complaining about being under-funded, they should seek to find ways of increasing their revenues.