#LocalGovtDebate: 70 per cent of parish council money funding admin costs
Published:

Thursday | November 17, 2016 | 12:02 AM
People's National Party Councillor Donovan Mitchell has revealed that about 70 per cent of funds raised by parish councils are going towards administrative costs while 30 per cent is being used for services.
And according to Mitchell, there is little the councils can do to rationalise staff because they are the prerogative of the Public Service Commission.
"We're using a ten-pound truck to carry a patty," he said in response to a question from IRIE FM's Natalie Campbell at Wednesday night's local government debate at the Creative Production and Training Centre.
Meanwhile, the Mayor of Kingston Angela Brown Burke told the audience that for years there has been a "systematic disinvestment" in local government.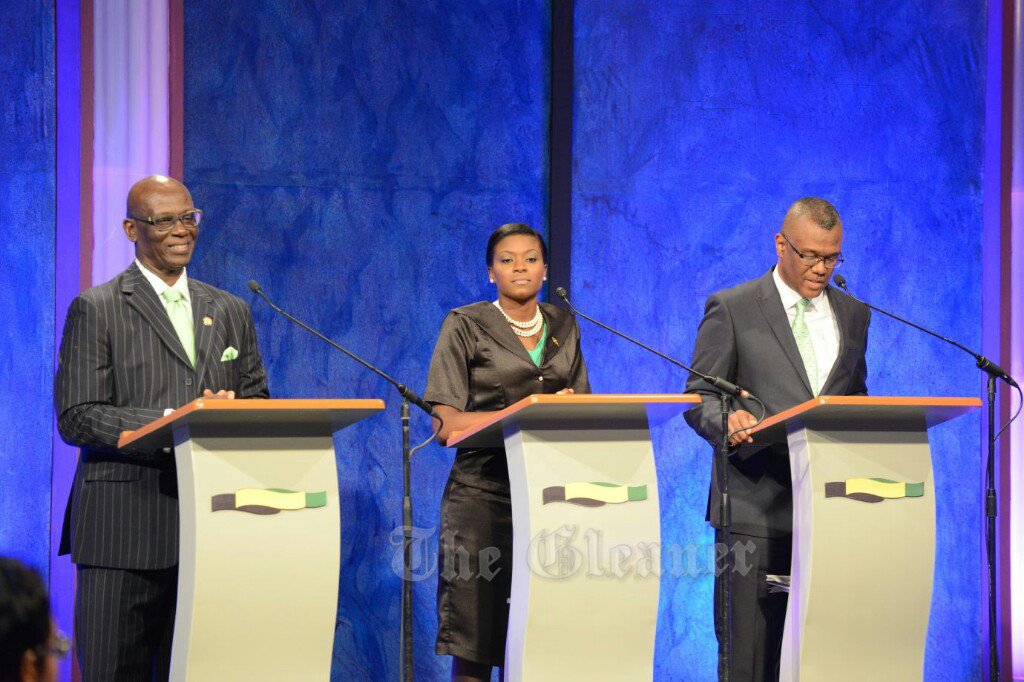 IN PHOTO: Desmond McKenzie, Kenisha Allen, Charles Sinclair
She said the Municipal Corporations were "gutted" when the Jamaica Labour Party (JLP) was in charge of them, adding that the corporations were dissolved at least five times by the Labour party.
But arguing that the People's National Party has not presided well over the municipal corporations, Local Government Minister Desmond McKenzie said between February 2011 and February 2016, more than $20 billion from the Parochial Revenue Fund has been pumped into local government.
He said an additional $35 billion in property taxes was collected last year, yet the corporations did not use the funds to effectively to carry out their duties.