Tourism's best cop 2016 Hospitality Jamaica awards
Published:

Sunday | November 20, 2016 | 1:00 AM
It began with the arrivals on the red carpet, fabulous friends, fine food and favourable entertainment on a night when the stars in the hospitality industry would get top honours at the 2016 Hospitality Jamaica Awards.
We could not do it without you, said Janet Silvera, the coordinator or The Gleaner's Hospitality Jamaica tourism publication, as she welcomed a hall-full of guests at the Montego Bay Convention Centre, Saturday night.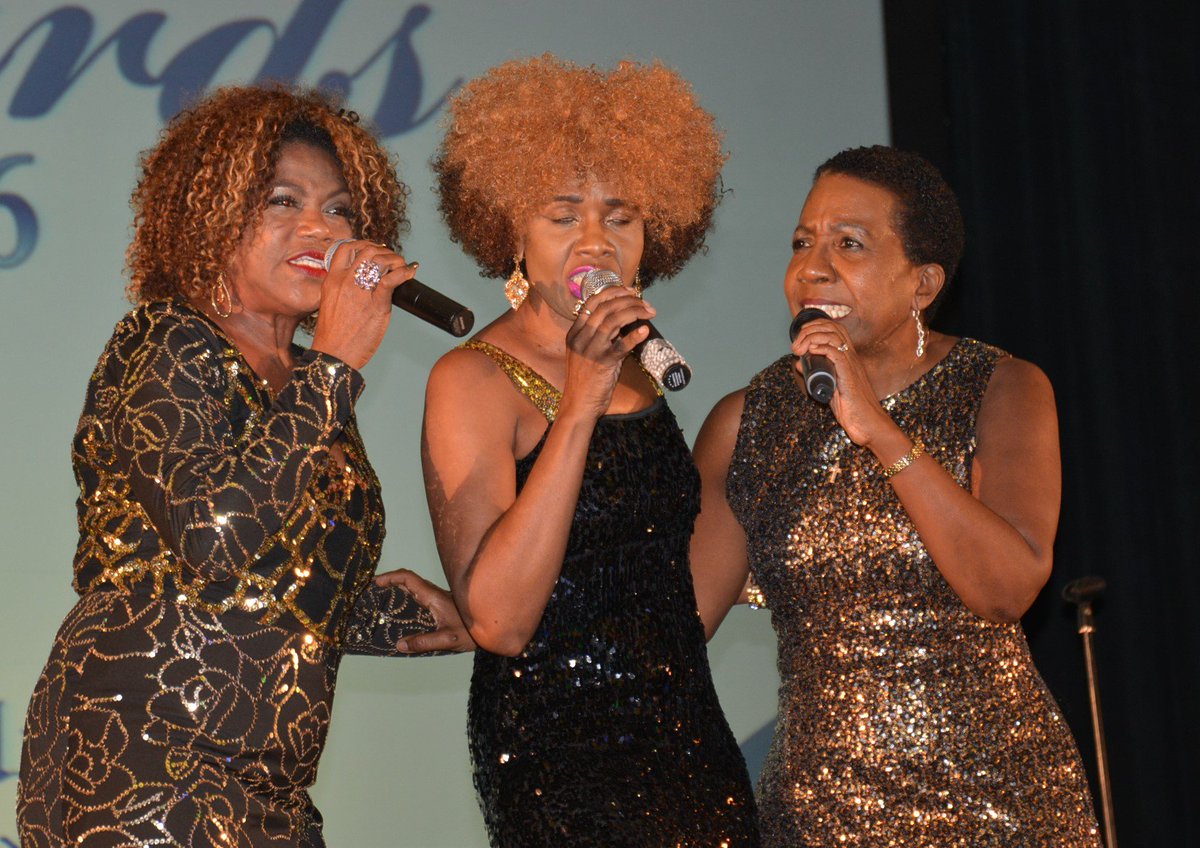 IN PHOTO: The group 'Package' had to return to the stage after the audience screamed for "more".
The Managing Director of The Gleaner (Media) Limited Christopher Barnes would also heap praise on the players in the tourist industry.
"I'm constantly amazed by the passion you all share," Barnes said before the Tourism Minister Edmund Bartlett declared that tourism has been the most consistent contributor to Jamaica's economic growth.
"On your shoulders we stand as we continue to make Jamaica a sought-after destination," the minister said.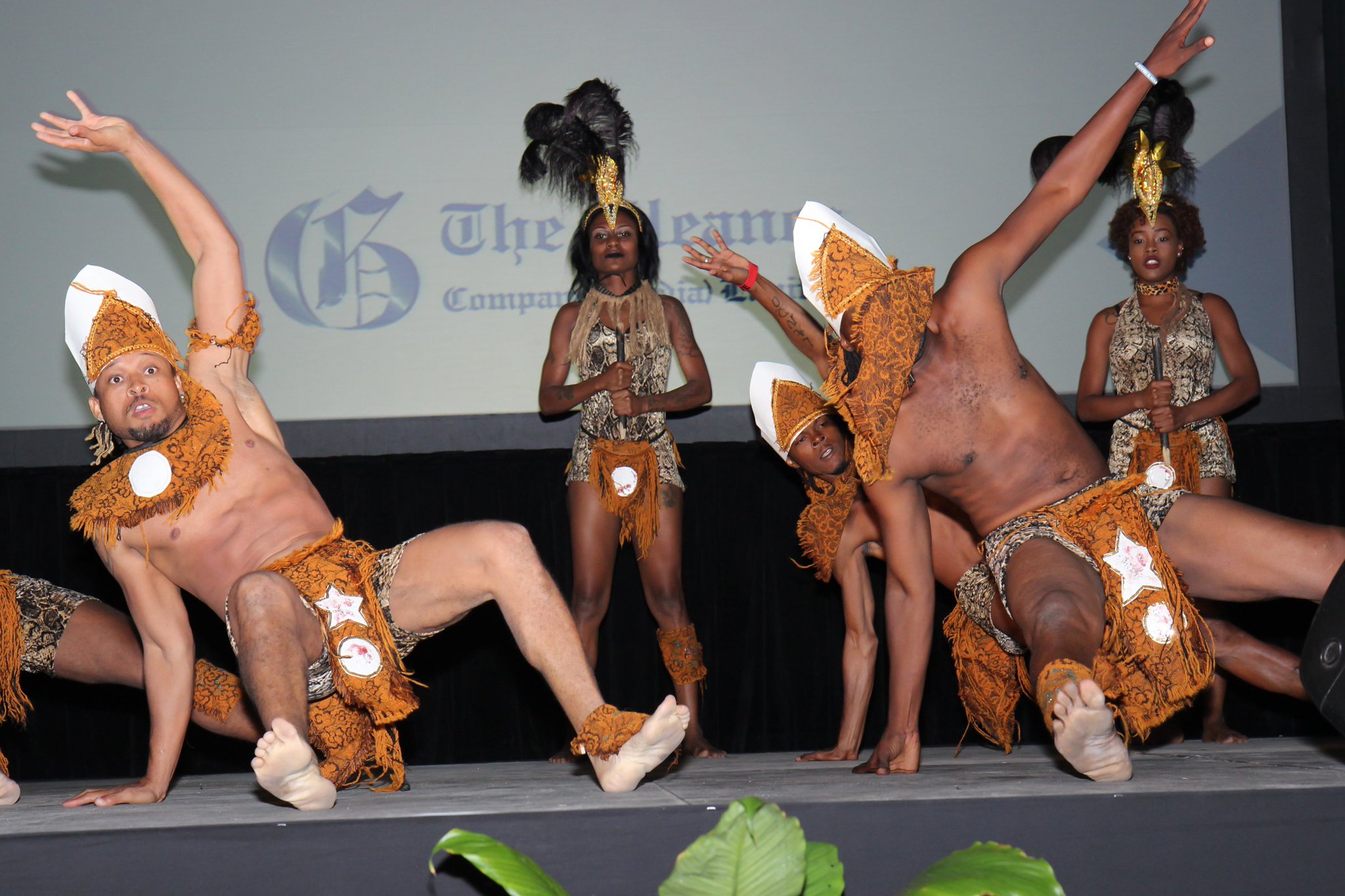 IN PHOTO: The Mahogany Dancers stir things up on stage
Bartlett also used the occasion to announce that Jamaica has been selected to host the 2017 United Nations World Tourism Organisation International Year of Sustainable Development.
But that could not override the ensuing anxiety as sixteen category winners were announced, the symbols of what chief judge Marcia Erskine described as businesses on the cutting edge of responsible tourism.
FULL LIST: 2016 HOSPITALITY JAMAICA AWARDS WINNERS: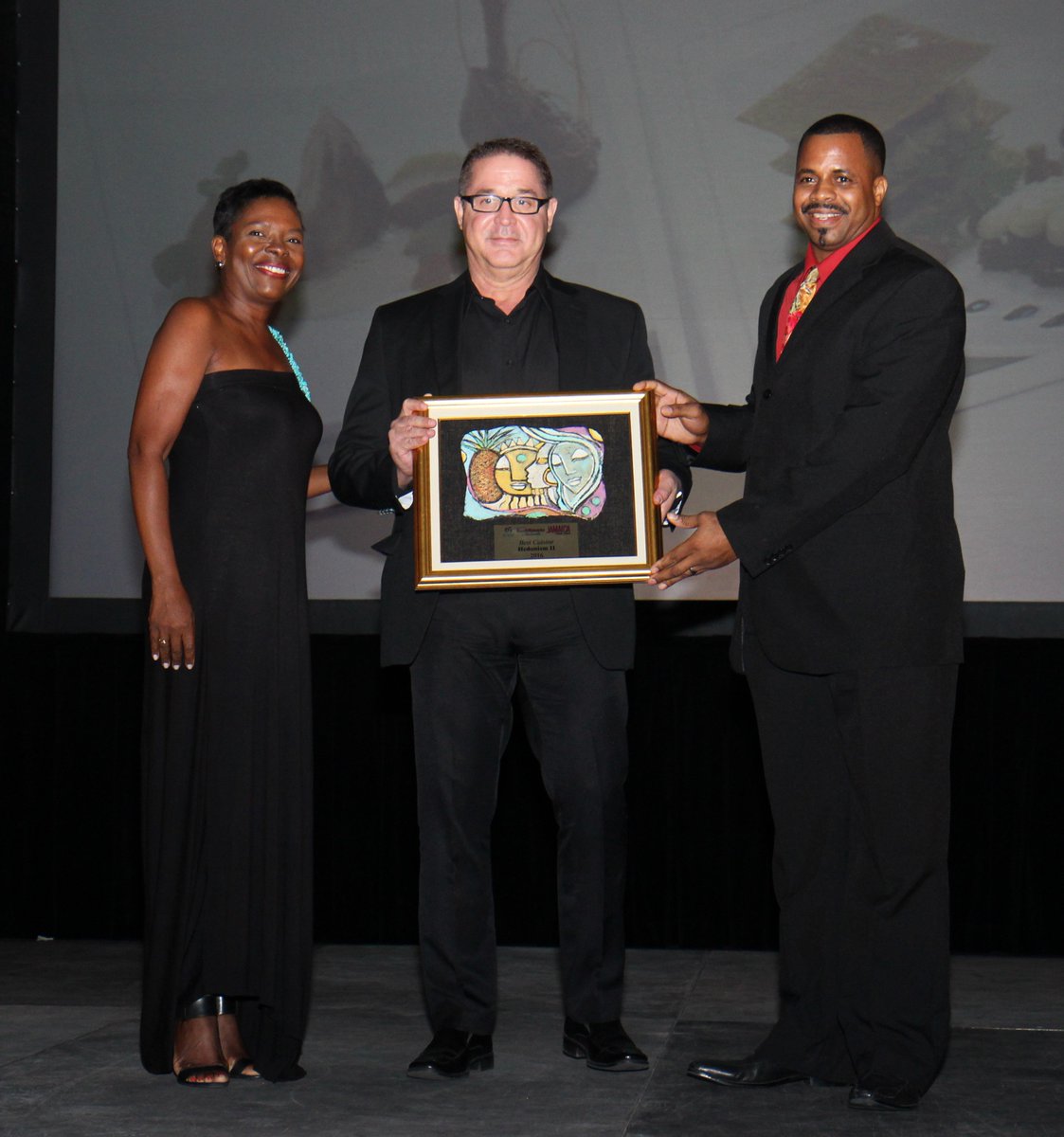 IN PHOTO: The Gleaner's Nordia Craig presents the award to Hedonism's executive chef Anthony Miller and General Manager Kevin Levee.
Best Cuisine 
Hedonism II
Other finalists:
Riu Palace Jamaica (Montego Bay)
Royalton White Sands
Best Small/Boutique Hotel
Round Hill Hotel
Other finalists:
Rockhouse
Courtleigh Hotel and Suites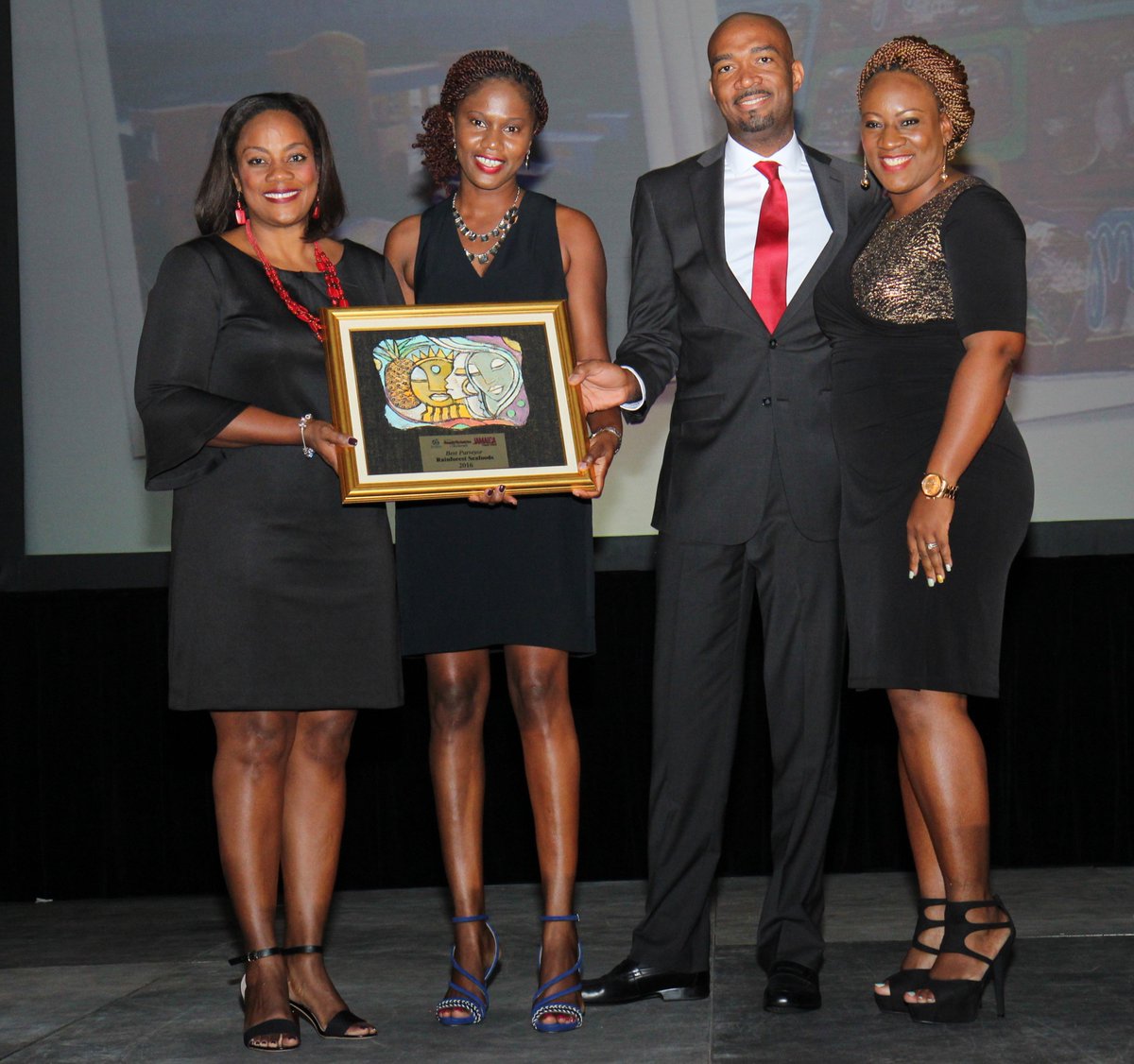 IN PHOTO: Team Rainforest Seafoods with the top honours award 
Best Purveyor
Rainforest Seafoods
Other finalists:
Caribbean Producers Jamaica Limited
Jamaica Broilers
Best in Transportation
Knutsford Express
Other finalists:
Island Car Rentals
Tropical Tours
Best in Innovation
Royalton White Sands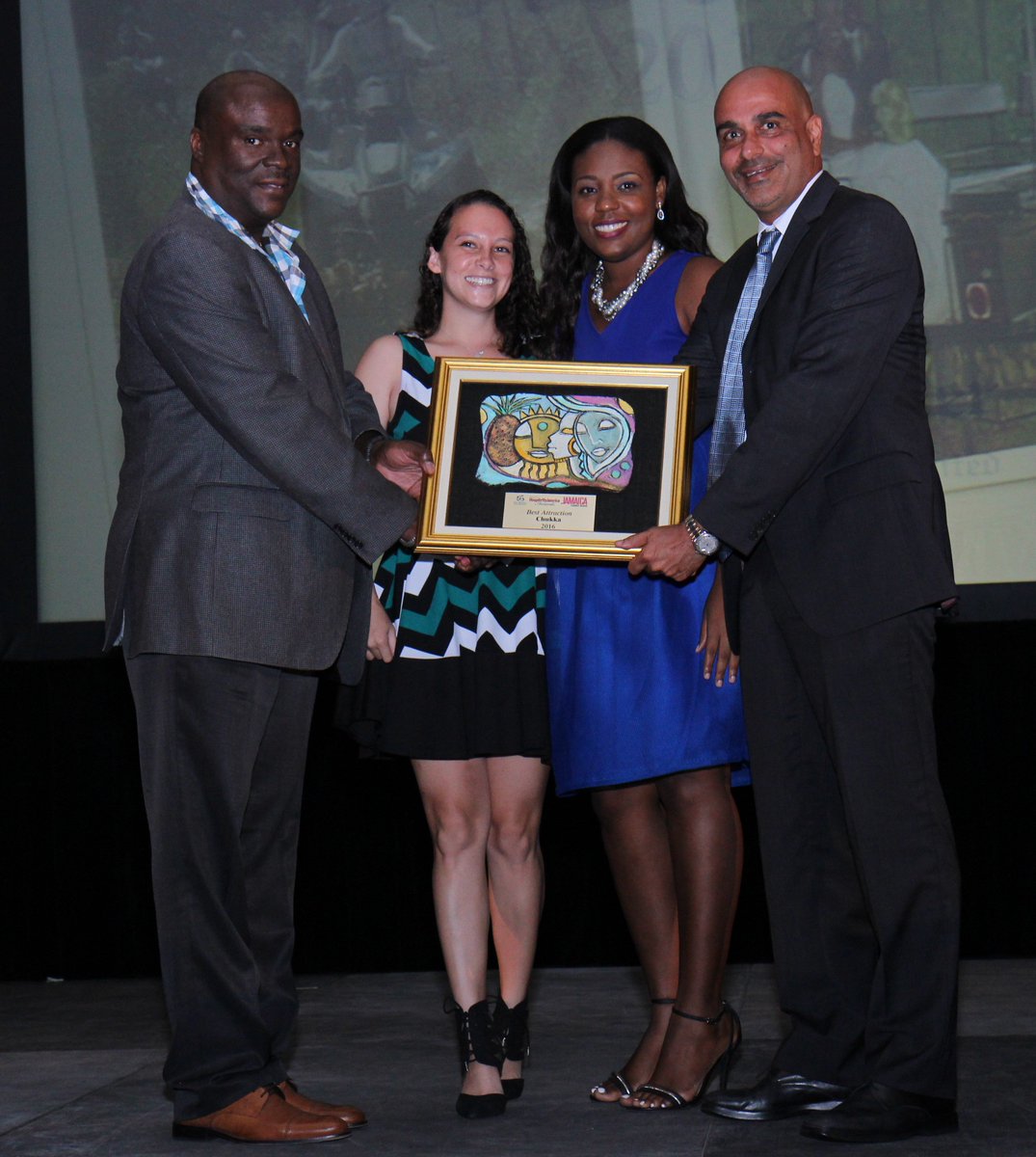 IN PHOTO: Chukka Caribbean takes the award for best attraction
Best Attraction
Chukka
Other finalists:
Kool Runnings Adventure Park
Jewel Runaway Bay Water Park
Best Conference/Business Hotel
Jamaica Pegasus
Other finalists:
Hilton Rose Hall
Moon Palace Jamaica Grande
Best in Jamaican Entertainment
Hedonism II
Other finalists:
Royalton White Sands
Best European Plan Hotel
Jamaica Pegasus
Other finalists:
Round Hill Hotel and Villas
Half Moon
Best All-Inclusive under 300 Rooms
Riu Palace Jamaica (Montego Bay)
Other finalists:
Jewel Runaway Bay
Hedonism II
Best All-Inclusive over 300 Rooms
Royalton White Sands
Other finalists:
Couples Swept Away
Moon Palace Jamaica Grande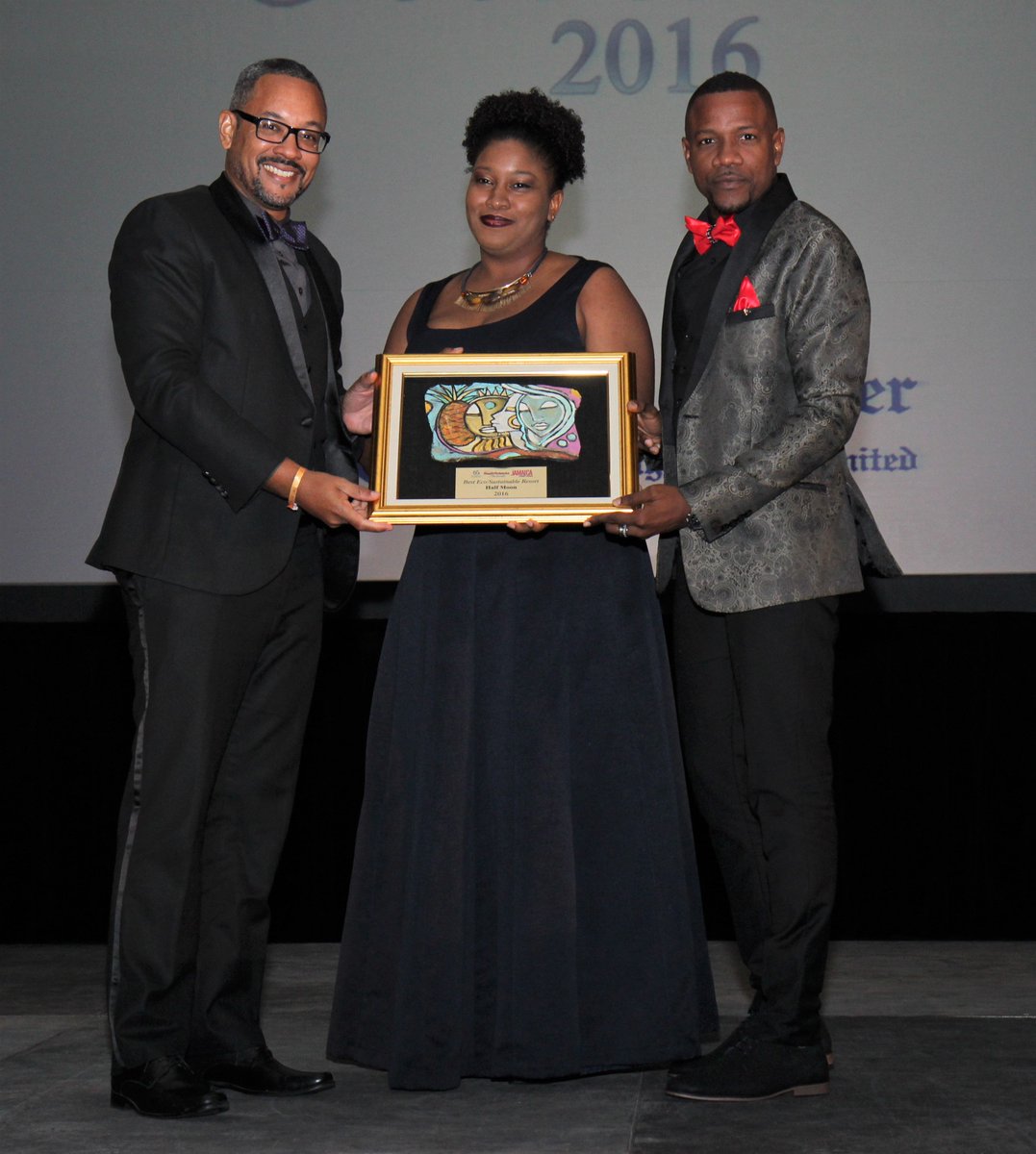 IN PHOTO: Christopher Barnes presents the award to Half Moon Hotel representatives
Best Eco/Sustainable hotel
Half Moon
Other finalist:
Royalton White Sands
Judge's Special Award
Hermosa Cove
People's Choice Award
Royalton White Sands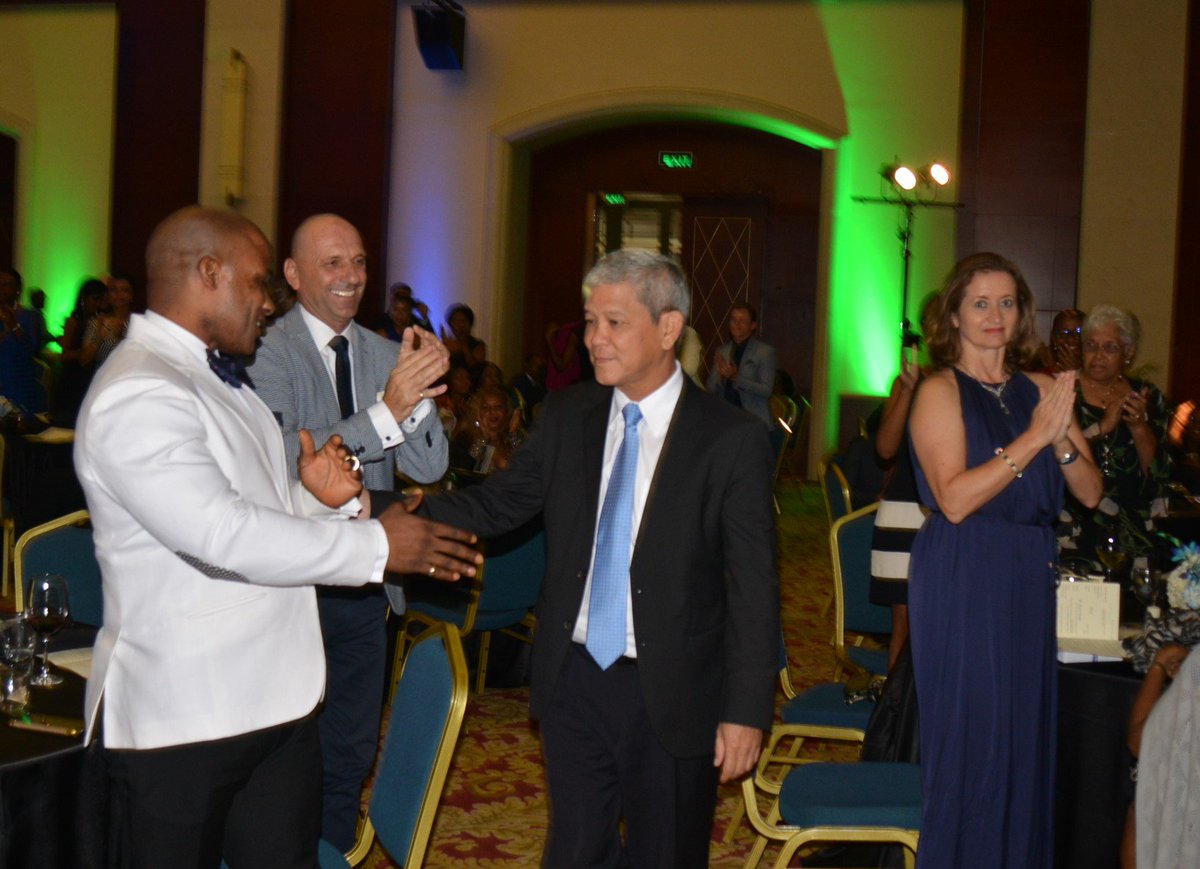 IN PHOTO: Kevin Hendrickson, a 35-year veteran in tourism, gets a standing ovation
Hospitality Personality of the Year
Kevin Hendrickson