Faulty runway lights in Kingston force JetBlue flight to divert to MoBay
Published:

Wednesday | November 30, 2016 | 9:34 PM
Janet Silvera, Senior Gleaner Writer
WESTERN BUREAU:
A JetBlue Airways flight scheduled to land in Kingston at 6 p.m today had to be diverted to the Sangster International Airport because there were no lights on the runway at the Norman Manley International Airport in Kingston.
The plane, which left Fort Lauderdale, Florida, at 5 o'clock this afternoon is carrying 150 passengers.
One passenger on board said the plane had started its descent into Kingston, when the pilot announced that the Norman Manley airport had advised that the runway lights were not working.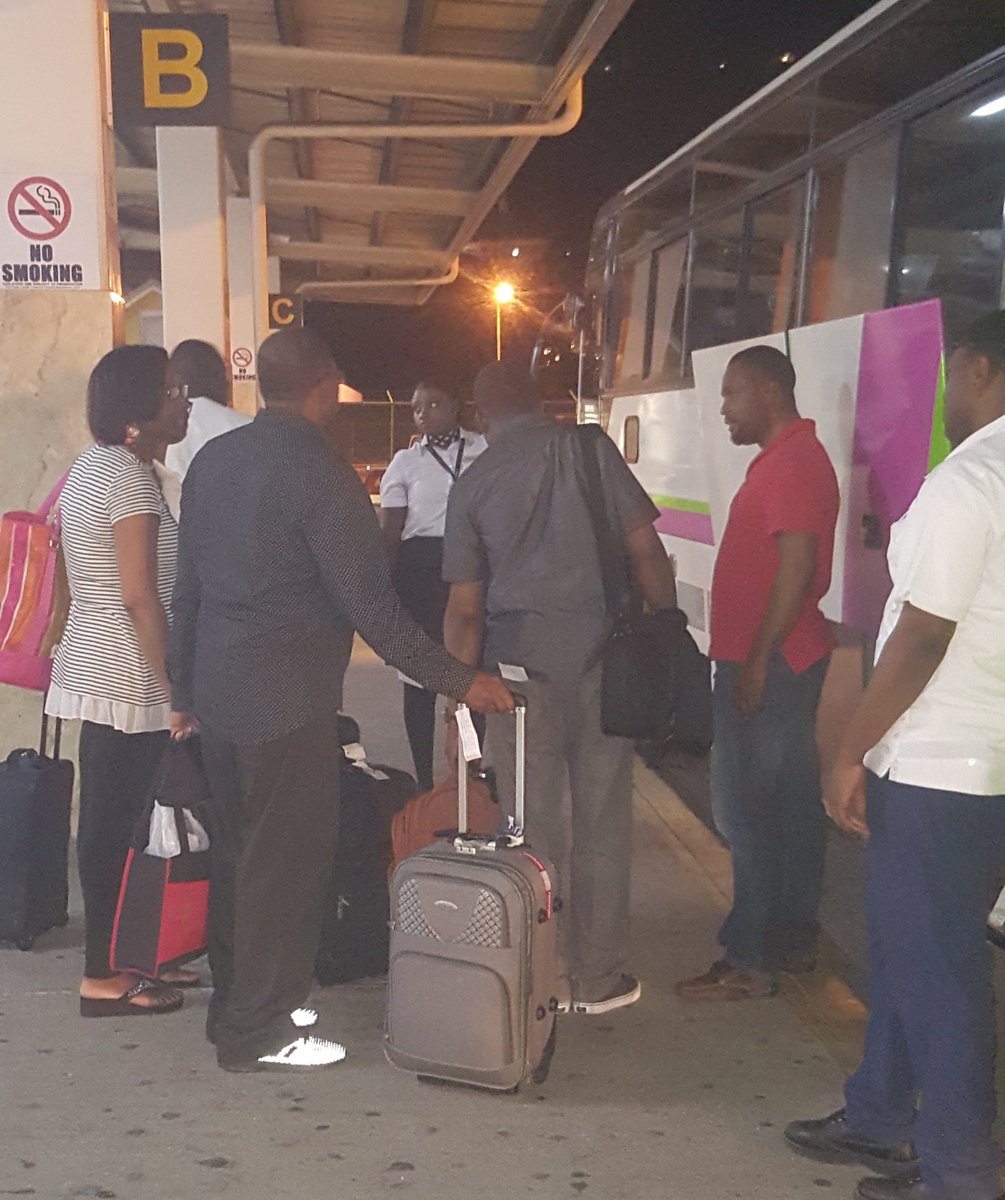 IN PHOTO: Passengers in Montego Bay after deplaning there
As a result, the plane had to be diverted to the Sangster International Airport in Montego Bay.
The passengers were further advised that the Kingston airport was installing temporary lights, but never had enough to illuminate the entire runway.
NMIA Airports, which operates the Norman Manley airport could not be immediately reached for comment.
However, it's understood that the situation has heightened anger and anxiety among passengers who remained aboard the plane on the tarmac in Montego Bay for sometime awaiting the go ahead to flown back to Kingston.
They eventually deplaned in Montego Bay.
An American Airlines flight that was heading into Kingston also had to be diverted to MoBay.