PHOTOS: JDF soldier killed in Hanover crash, three others injured
Published:

Tuesday | December 27, 2016 | 5:28 PM
A member of the Jamaica Defence Force (JDF) was on Tuesday afternoon killed in a traffic crash along the Cousin's Cove main road near Green Island, Hanover.
Three other soldiers were injured in the crash and were taken the Noel Holmes Hospital for treatment.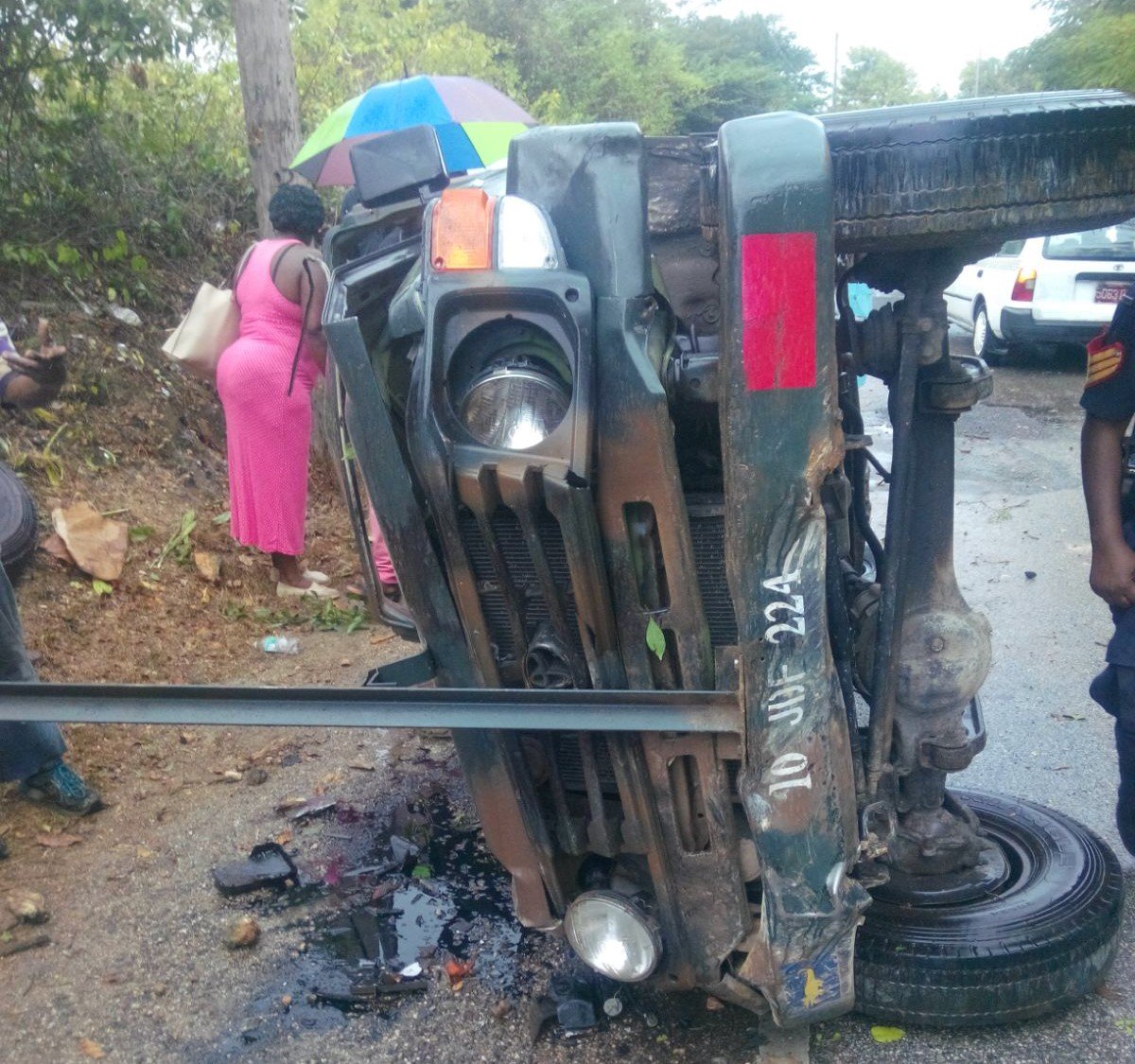 IN PHOTO: The wrecked vehicle in which the soldiers were travelling
The details of the crash and the extent of the injuries to the surviving victims were not immediately available.
However, Major Basil Jarrett, the JDF Civil/Military Co-operation Officer, said the soldiers were heading to base following an operation when the crash happened.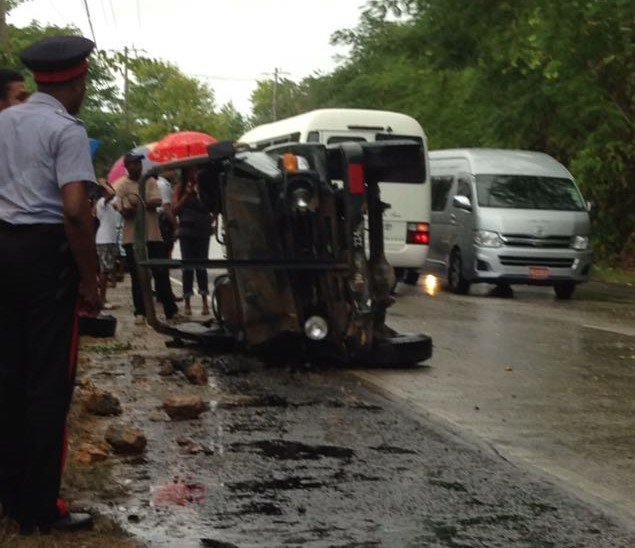 IN PHOTO: A policeman at the scene of the crash where one soldier was killed and three others injured.
Soldiers have been a part of a police-military team in the west assisting with security operations there.