Massive fire at Lilliput shop following four-vehicle crash
Published:

Friday | January 13, 2017 | 7:54 PM
Firefighters are now battling a major fire at a shop in Lilliput, St James following a four-vehicle crash.
A trailer hauling a container was among the vehicles.
It is reported that the trailer hit a taxi and a minibus then crashed into a shop.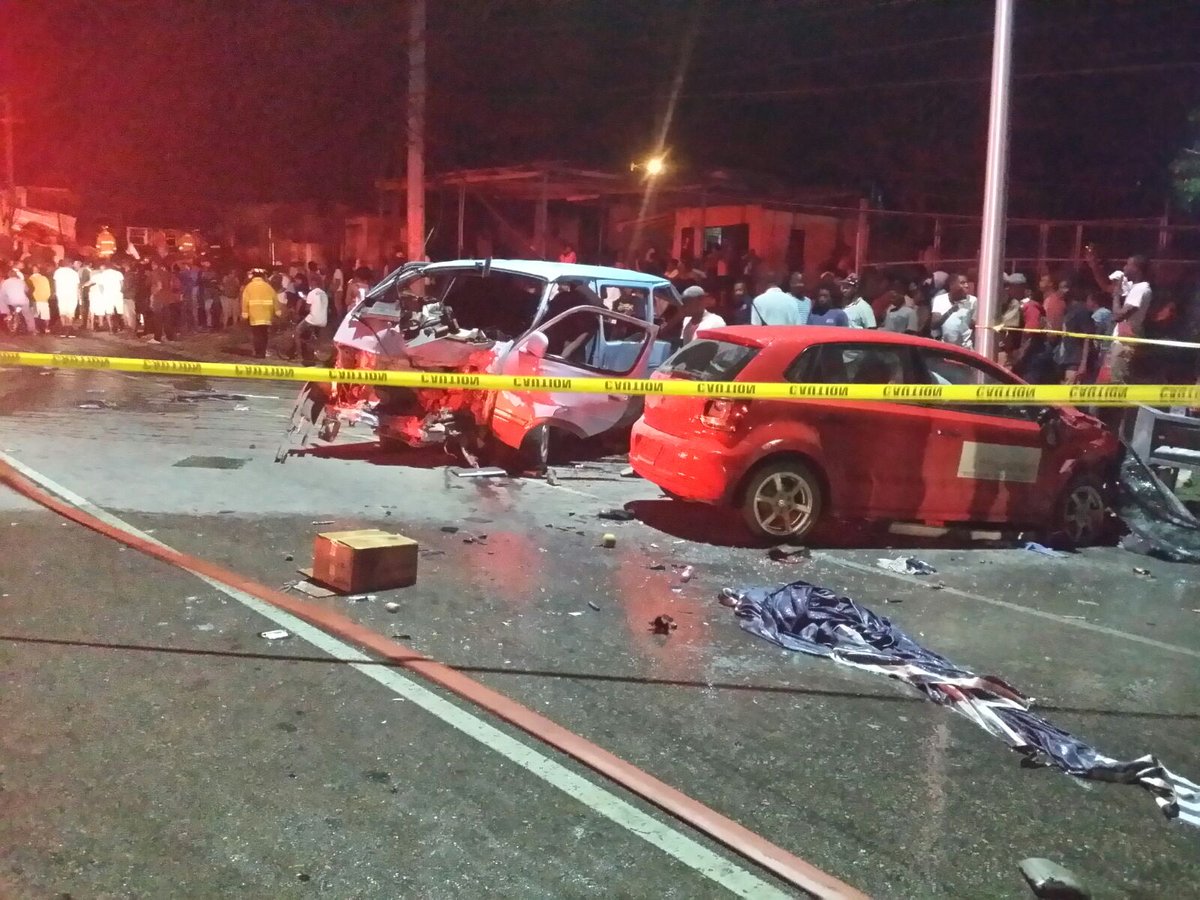 IN PHOTO: These two vehicles were first hit before the trailer crashed into the shop
The truck caught fire on impact as well as a nearby car before the shop was ignited.
Communications Officer at the Jamaica Fire Brigade Emeleo Ebanks says one person was injured and has been treated by paramedics.
He said too, that the vehicles have been extinguished and fire personnel were now battling the blaze at the shop.
Four units responded to the fire.