Bail extended for Moravian ministers on sex charges, prosecution says case file ready
Published:

Wednesday | February 1, 2017 | 11:40 AM
Livern Barrett, Senior Gleaner Writer
The prosecution has indicated that the case file is ready in the sex crime matter against former Moravian president Dr Paul Gardner and his former deputy Jermaine Gibson.
Gibson and Gardner this morning appeared in the Manchester Parish Court for the first time since they were charged with carnal abuse just over a week ago.
The Moravian pastors said nothing during their brief appearance.
In the meantime, they have brought in top criminal defence attorneys Peter Champagnie and Pierre Rogers to replace attorney at law Lambert Johnson.
On the weekend the General Legal Council raised concern about statements made by Johnson concerning the complainant in the matter.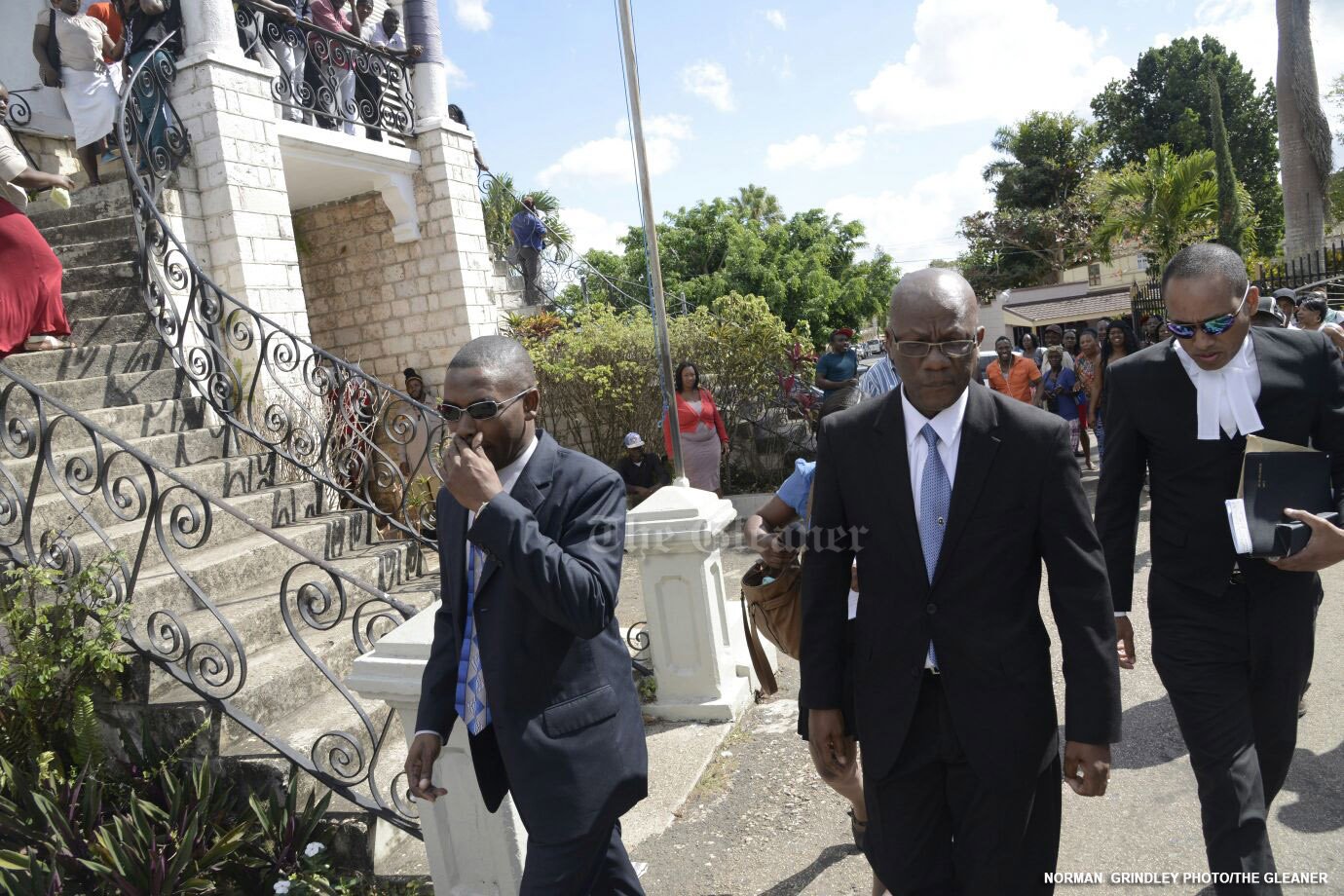 Meanwhile, prosecutors say a copy of the preliminary report will be shortly be made available to the attorneys of the accused.
Bail has been extended for both accused until next Wednesday when they are scheduled to return to court.
They are charged in connection with a series of incidents dating back to 2002 involving a girl who was below the age of consent at the time.
Both pastors allegedly had sex with the girl.
They have denied the allegations.
This morning, scores of onlookers gathered outside the courtroom, some shouting words of support while others blurted condemnation.