Glenmuir High School's Deneiro Hines wins National Spelling Bee
Published:

Wednesday | February 8, 2017 | 7:24 PM
First form Glenmuir High School student Deneiro Hines is the 58th National Spelling Bee Champion.
The 12-year-old Clarendon high school student, coached by Errol Campbell, topped the Gleaner's Children's Own Spelling Bee Competition after correctly spelling  E-P-A-N-A-L-E-P-S-I-S.
First runner-up, Assana Thompson of Campion College, in St Andrew, gave her best shot but could not out spell Hines.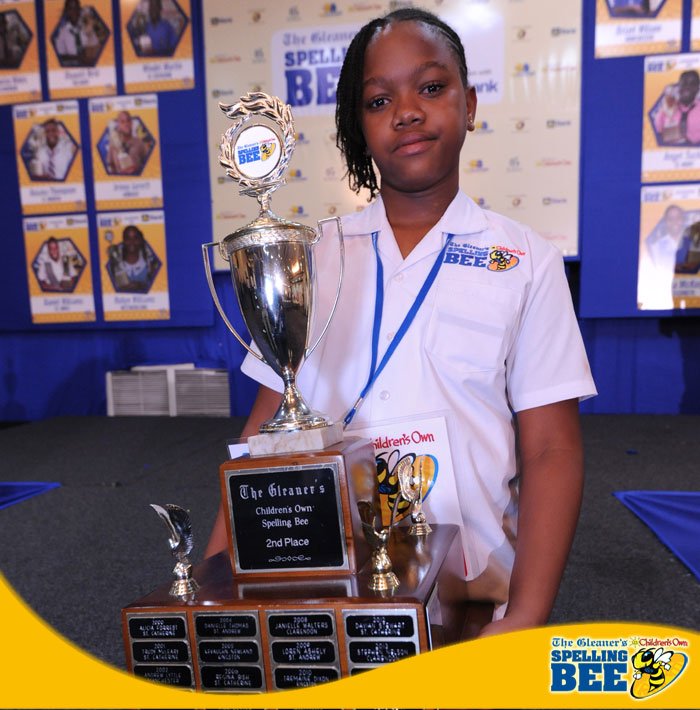 IN PHOTO: Assana Thompson
St Catherine's Windel Martin, of Jose Marti Technical, placed third in the contest.
Speaking to The Gleaner about the triumph, Hines said: "I'm just happy right now. I've gotten a lot of support from my friends, my mother who stayed up with me at nights and my coach is wonderful".