Budget nuggets: Five facts you should know about #JaBudget2017
Published:

Thursday | March 9, 2017 | 2:03 PM
Finance Minister Audley Shaw will this afternoon outline how the Government will finance the Budget for the 2017/18 fiscal year.
Already, he has indicated that there will be new taxes, some of which will help to fund the additional $16 billion the government must find to make up for the revenue from income tax it will lose when it increases the tax-free portion of people's salaries from $1 million to $1.5 million on April 1.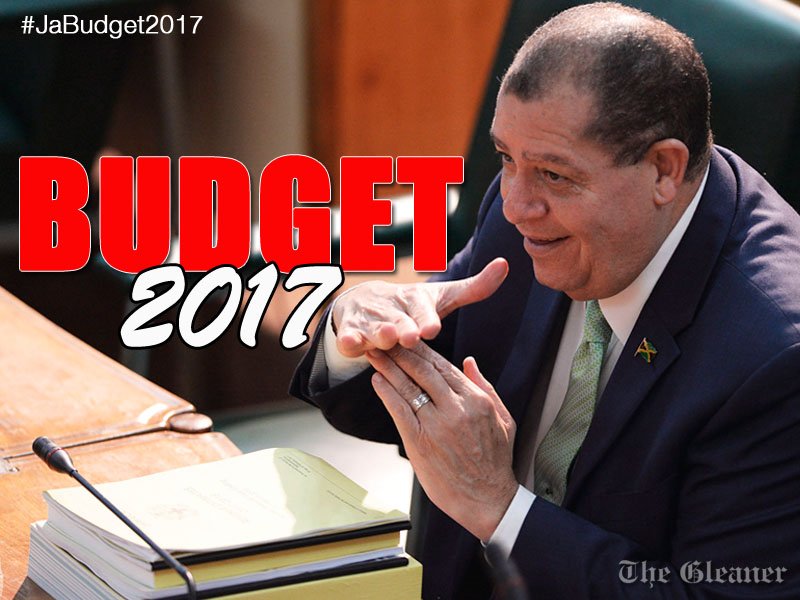 IN PHOTO: Finance Minister Audley Shaw
Here are some budget facts you should know:
1. Each year, the Government makes known its plans for economic and social development of the country, through its Budget.
2. The Finance Minister tabled the Estimates of Expenditure in the House on February 9, outlining money allocated to ministries, departments and agencies as well as for projects.
3. This year's budget originally amounted to $710 billion. Of this amount $485 billion will be for recurrent expenses and $225 billion for capital spending. The Recurrent Account represents the cost of maintaining the permanent administrative structure of Government.
The Capital Account is the cost of maintaining the national infrastructure and implementing projects that enhance the country's ability to pursue growth and development.
4. On February 28, March 2 and March 3, the Standing Finance Committee of the House of Representatives met to review the Estimates. 
5. On February 28, the Finance Minister announced an increase of $32 billion to the estimates bringing the total Budget to $742 billion.