#JaBudget2017: Student loan rate-cut for some beneficiaries
Published:

Thursday | March 9, 2017 | 4:51 PM
Beneficiaries of the Students' Loan Bureau (SLB) who have to pay their loans while studying, will soon see a reduction of interest rates.
Finance Minister Audley Shaw while opening the Budget Debate today, said the interest rates for those who are on the 'Pay As You Study' programme will fall from 9.5 per cent to 6 per cent.
The interest rate on postgraduate loans will also be decreased to 9.5 per cent from 13 per cent.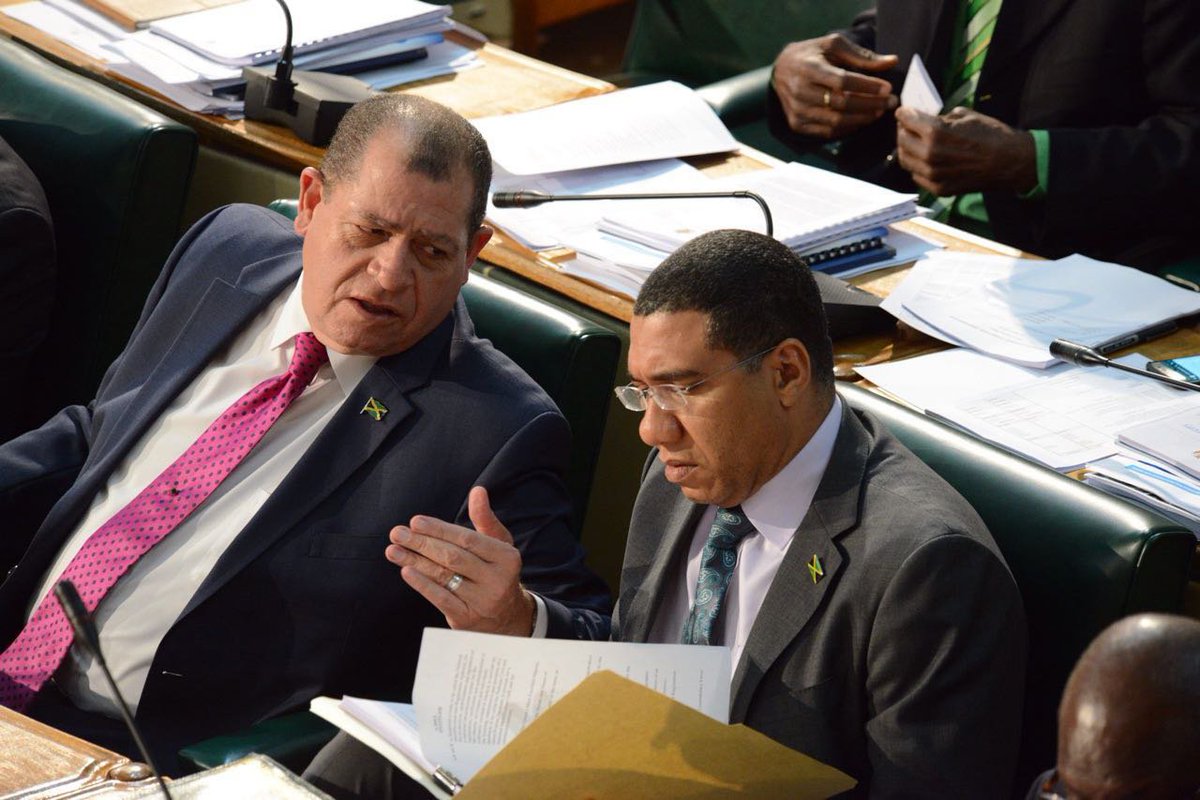 IN PHOTO: Finance Minister Audley Shaw (left) with Prime Minister Andrew Holness before the start of the Budget Debate
Meanwhile, the Government will make more favourable, the loan repayment for students studying maritime, logistics, agriculture, engineering, and ICT.
As a result, the interest rate for students studying in those areas will drop to 6 per cent from 9.5 per cent.
That particular change comes as the Parliament recently approved legislation to grant university status to the Caribbean Maritime Institute.
Shaw did not say when the changes will take effect.
But he argued that they are to ensure that the youth are "rescued" from crime and to protect Jamaica's future.