#JaBudget2017: Phillips says gov't proceeding in a 'samfi' way
Published:

Tuesday | March 14, 2017 | 4:23 PM
Jovan Johnson, Parliamentary Reporter
The Andrew Holness administration is a 'trickster' and the 'raid' on the National Housing Trust (NHT) proves it, Dr Peter Phillips, the opposition spokesman on finance has argued.
Phillips, displaying newspaper reports, read out in the House of Representatives this afternoon how Holness as opposition Leader spoke against the Administration's NHT drawdown more than four years ago.
He said the Jamaica Labour Party (JLP) even took the Government to court.
Rising on a point of order, Holness forced Phillips to clarify that claim saying the JLP did not undertake such action although there was a threat of court action.
Phillips yielded.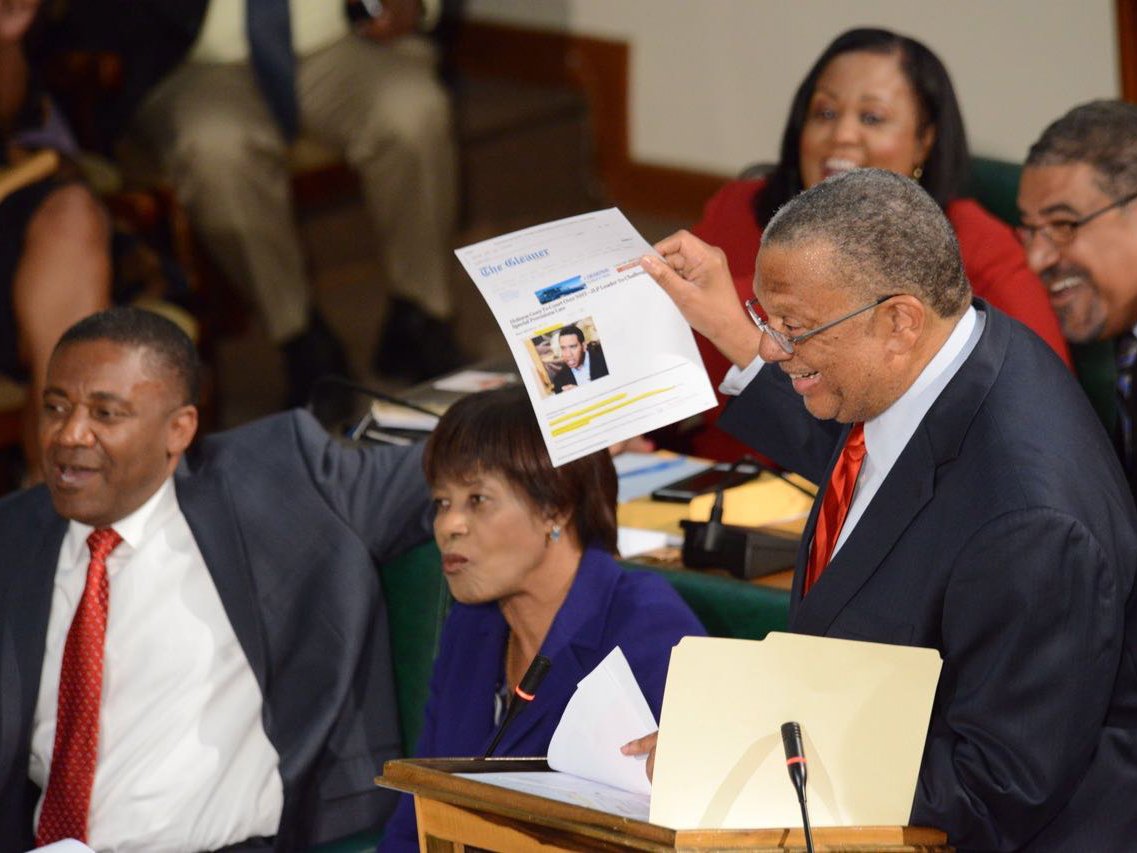 IN PHOTO: Phillips displays a copy of a post by Prime Minister Holness from his Facebook account
"Check the Prime Minister's Facebook account," Phillips urged as he read statements from Holness attacking the 2013 NHT withdrawal.
"It seems clear that this administration's approach to governance does not include taking the people into their confidence," Phillips argued.
"They are more comfortable proceeding in a samfi way."
Finance Minister Audley Shaw has explained that when the JLP spoke out against the NHT withdrawal, there was no thought then of the income tax relief.
He said going back to the NHT was better than imposing taxes to raise $11.4 billion in additional revenue to fund the tax relief promise made during the 2016 general election campaign.