#JaBudget2017: Wheel and come again ... Phillips says gov't should withdraw tax measures
Published:

Tuesday | March 14, 2017 | 4:46 PM
Describing it as perhaps the most devastating aspect of the tax package, opposition Spokesman on Finance Dr Peter Phillips this afternoon decried the introduction of GCT on insurance premiums telling the government to "wheel an come again,".
According to Phillips, the $13.5 billion tax package should be withdrawn because it was ill-conceived, and motivated only by partisan concerns rather than national interest.
Finance Minister Audley Shaw told journalists yesterday that it is "unlikely" employers will pass on any increases to employees even as insurance stakeholders continue to reject the tax.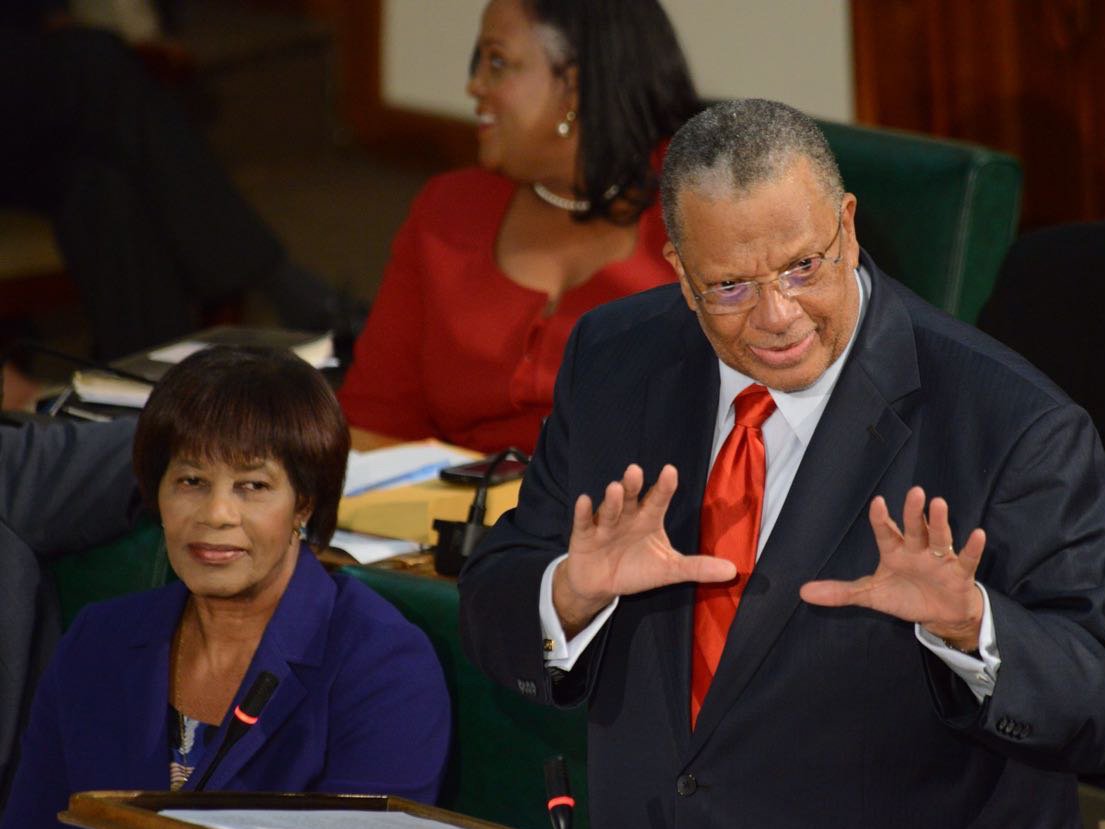 IN PHOTO: Dr Peter Phillips making his contribution to the Budget Debate
This afternoon, Phillips said the premiums paid by employees will increase but Shaw intervened saying he's not to "mislead" the nation as the measure impacts employers.
"Do you understand what you readeth," Phillips told Shaw, however.
Noting that the Jamaican public health system is "grossly inadequate", Phillips said governments in the past have avoided taxing health insurance.
He also argued that firms will not increase their budgets which will result in lower levels of coverage for workers.
Richard Byles, President of Sagicor Group, one of the largest providers of insurance, has said he's against the tax, arguing that both employers and employees will be affected.
A little over 30 per cent of Jamaicans have health insurance and just over half of that number have it through employment.