Alleged extortionists remanded in Mandeville
Published:

Thursday | March 16, 2017 | 12:50 PM
Tamara Bailey,  Gleaner Writer
MANDEVILLE, Manchester:
The five persons arrested and charged in connection with an extortion ring that targeted several businesses in central Jamaica, were this morning remanded when they appeared before the Manchester Parish Court.
Sheila Smith, 64, of Free Town Clarendon; Beko March, 21, also of Free Town; Careba Salmon, 24, of Mandeville; Keeno Powell, 21 and Sandre Bogle, 20,  both of Top Hill Manchester, are each charged with six counts of extortion and six counts of conspiracy to extort.
Bogle and Salmon were the only ones represented by a lawyer.
Salmon's lawyer, Joel Nelson, in applying for bail said his client has been cooperative with the police and that her arrest has affected her five-year-old son who has been unable to sleep because of the absence of his mother.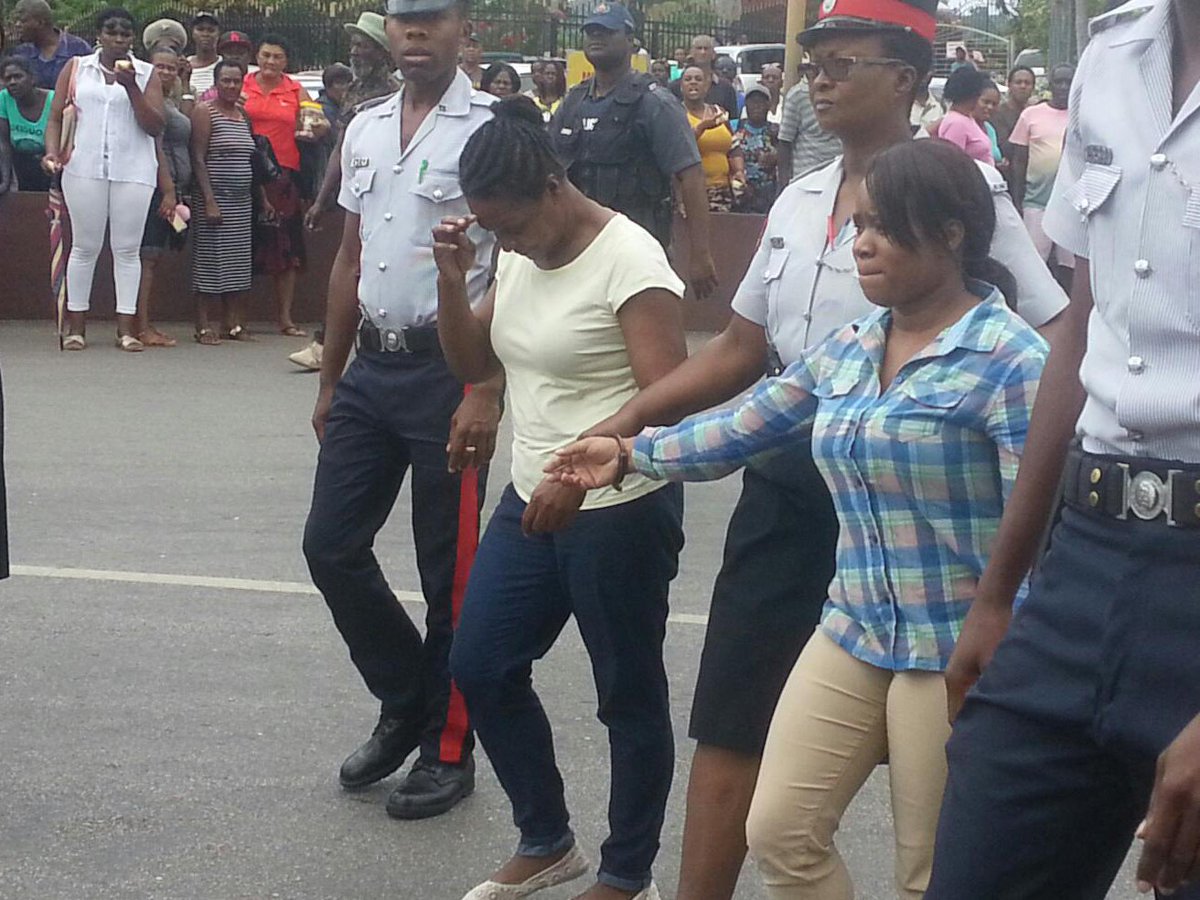 IN PHOTO: Sheila Smith, 64, and Careba Salmon, 24, being escorted from the Manchester Parish Court
Meanwhile, Bogle's lawyer, Howard Lettman, told the judge that his client was merely accompanying his cousin, Keeno Powell, when he was arrested.
Several extortion letters were found in the BMW motor car in which the two were held.
But according to Lettman, Bogle was not aware of the contents of the sealed letters.
All five accused were, however, remanded.
They are to return to court on Thursday,  March 30.