#JaBudget2017: Protect the women ... Portia's plea to parliament
Published:

Thursday | March 16, 2017 | 3:55 PM
Jovan Johnson, Parliamentary Reporter
The outgoing opposition Leader Portia Simpson Miller this afternoon pleaded with lawmakers to do everything to protect Jamaican women.
"This parliament has done significant work to pass progressive laws to defend the rights of our women," she said listing the Equal Pay Act 1975; the Minimum Wage Act and the Maternity Leave Act 1979.
But Simpson Miller, who will retire as opposition Leader on April 2, said there is more to be done.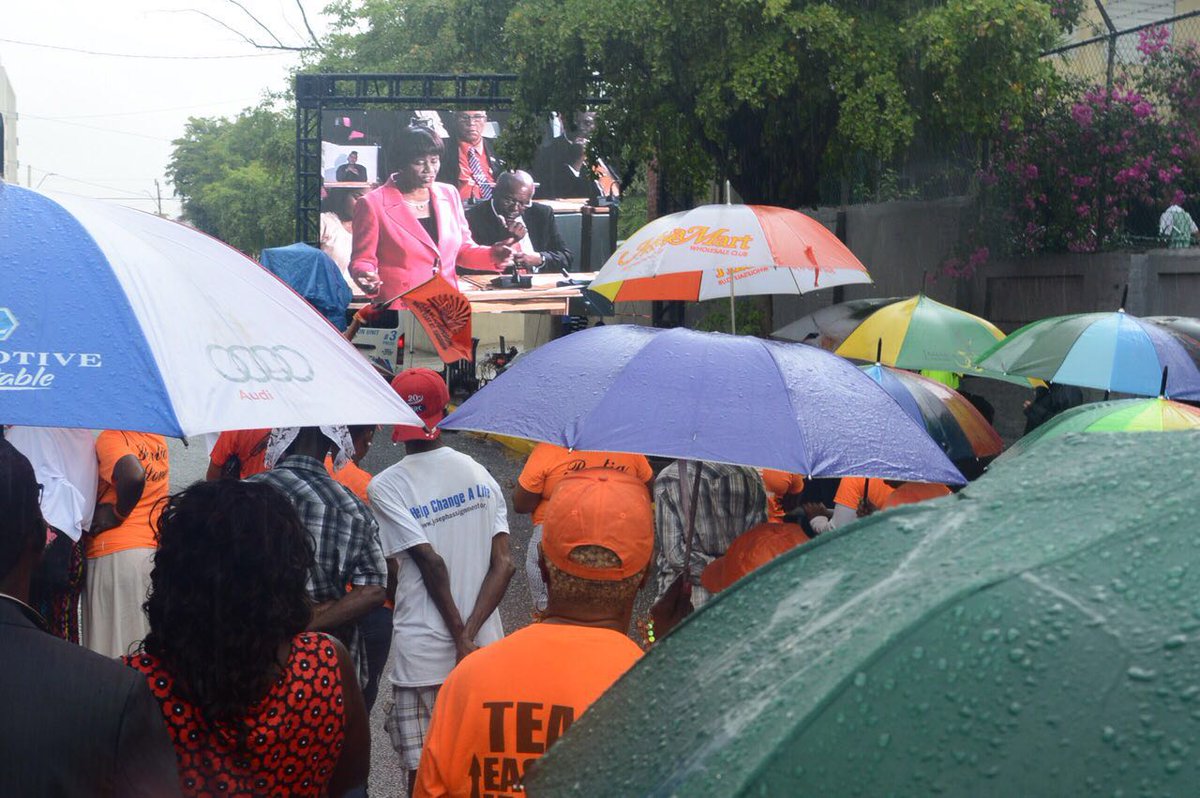 IN PHOTO: People's National Party supporters stand in the rain on Duke Street to watch a televised feed as Simpson Miller speaks in Parliament
She urged the Parliament to enhance women's protection by passing the Sexual Harassment Bill to provide a framework for addressing the issue in the workplace and institutions.
"Women can, and have been making a difference in moving forward. However, I am aware that women will face challenges to their socio-economic well-being and political process," she said.
Simpson Miller said every progressive society must provide an enabling and inclusive environment for women.
Meanwhile, she is urging more women to get involved in politics.
"I look forward to the day when more women will become engaged in the political process," said Simpson Miller, Jamaica's first female prime minister.