#PeterTakeover: PNP Gen Sec says party paving road to next election win
Published:

Sunday | March 26, 2017 | 12:54 PM
Jovan Johnson, Staff Reporter
The PNP has started plotting its way back to power by implementing a political work programme in nine constituencies, the party's general secretary, Julian Robinson, has said.
He did not name the constituencies in giving his report to the special delegates' conference now underway at the National Arena.
But Robinson said those constituencies were critical to the shock loss in the 2016 general elections.
Work, he said, will also start in some key divisions.
According to Robinson, specific policies and programmes will be developed to guide the party back to power.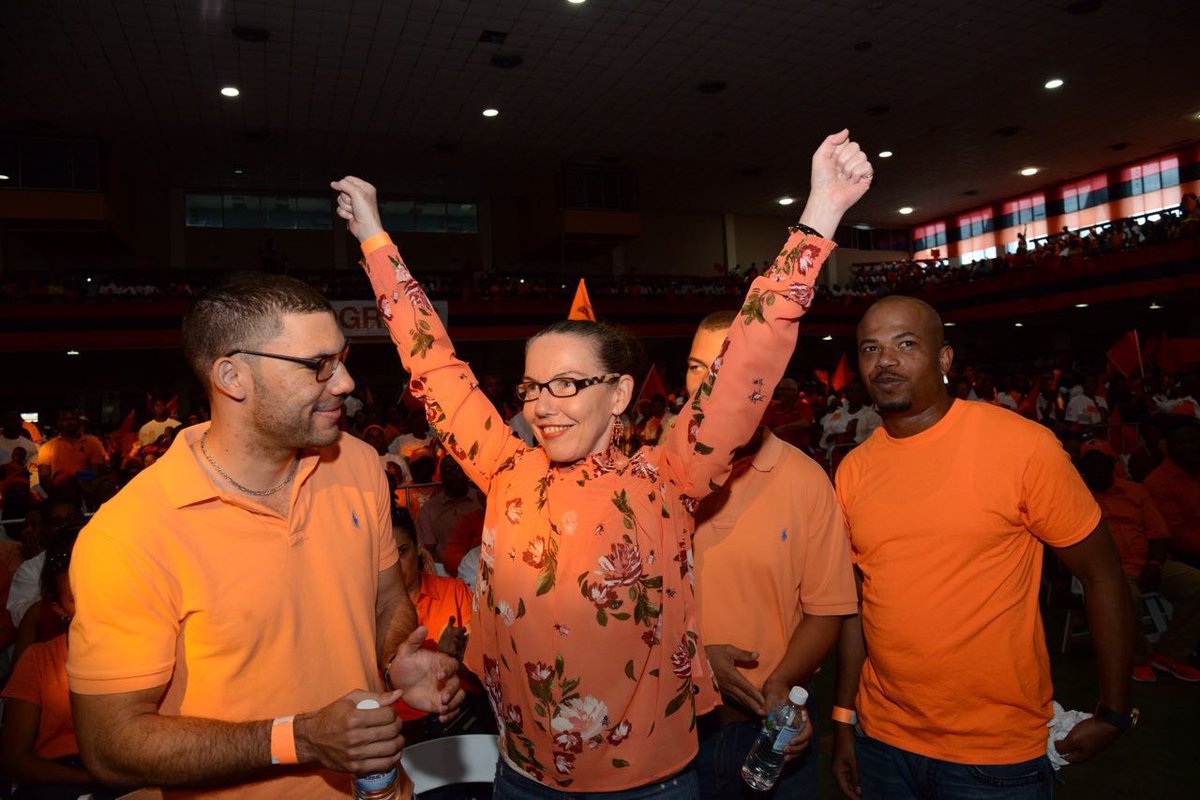 IN PHOTO: Sandra Minott-Phillips, wife of Dr Peter Phillips with her sons at the party conference. 
Meanwhile, the PNP General Secretary says several constituencies will be audited starting next month.
Robinson said the party has started a newsletter as well as a consultation exercise with comrades.
The JLP was able to overturn a 42-21 deficit to win the 2016 polls 32-31.
Commentators have hailed the victory saying although winning by one seat, taking 11 seats from the PNP was a major political feat.
The next general election is constitutionally due by February 2021.