#PeterTakeover: Support Phillips, PNP chairman pleas
Published:

Sunday | March 26, 2017 | 12:40 PM
Jovan Johnson, Staff Reporter
PNP chairman, Robert Pickersgill, has appealed to Comrades to "pledge" to support Dr Peter Phillips who's about to become the party's fifth president.
Pickersgill, speaking at a special delegates conference to acclaim Phillips as party president, tracked the leadership of the party since its establishment in 1938  saying the St Andrew East Central MP is joining a line of "history makers".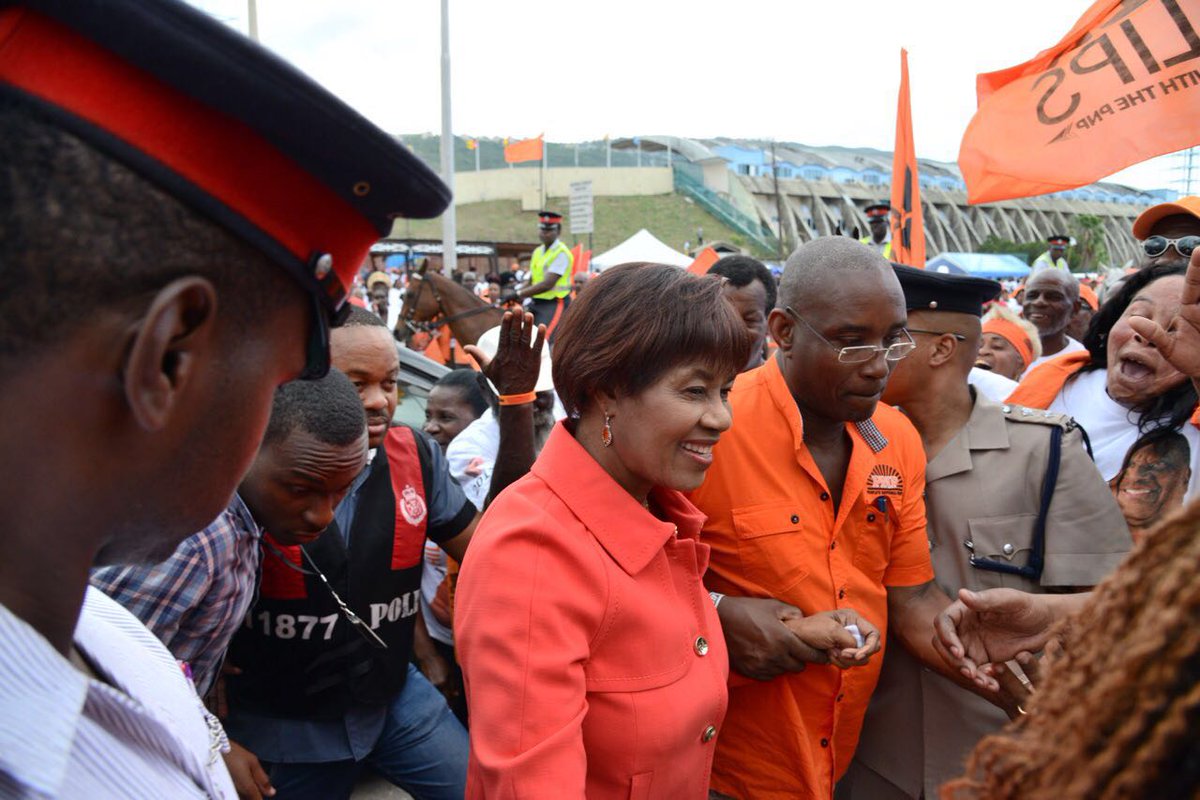 IN PHOTO: Outgoing PNP president Portia Simpson Miller arrives at the National Arena
He urged supporters, and to much cheering, that they should give all their support to Phillips who he said has served the PNP and Jamaica with distinction.
Aside from his party roles, Phillips has been minister of transport, national security and finance under the last two PNP presidents.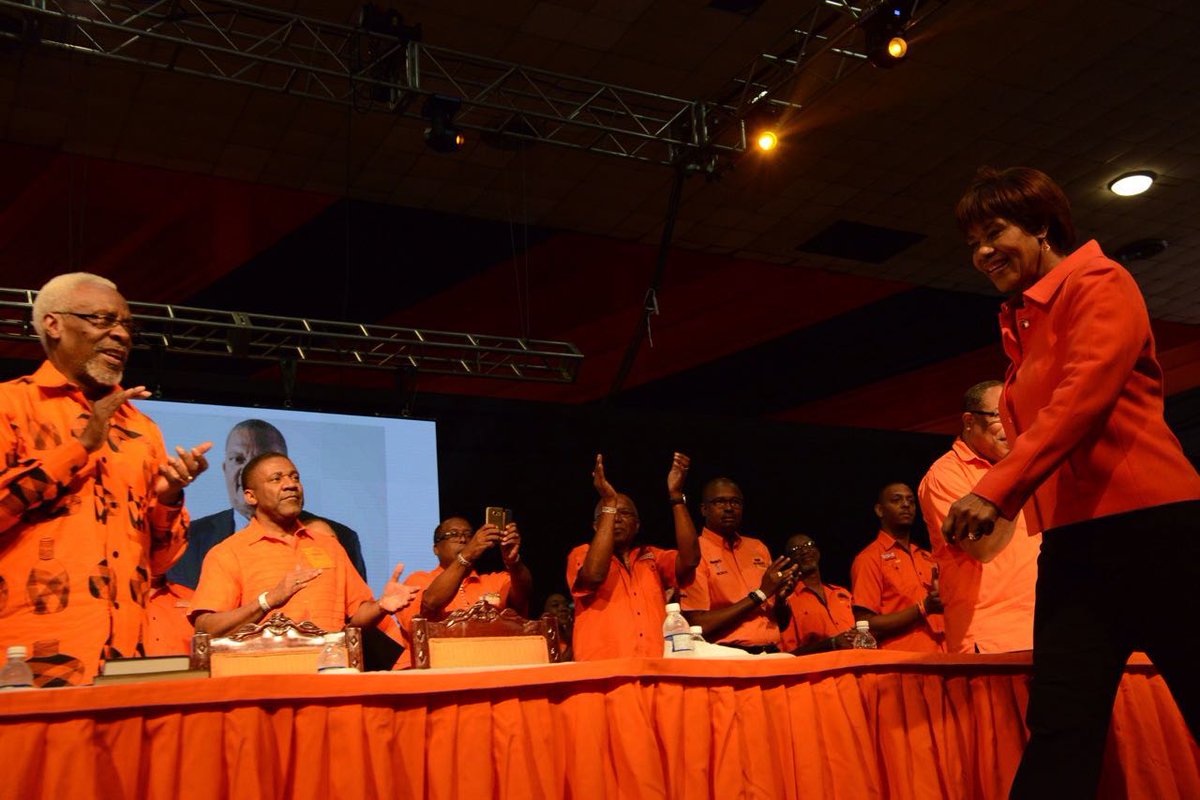 IN PHOTO: Outgoing PNP president Portia Simpson Miller arrives to a standing ovation from Former Prime Minister PJ Patterson and other party members
Pickersgill in his long address has been using the phrase "what about taxes" as a rallying cry to excite the supporters.
In response, the Comrades shout "roll it back".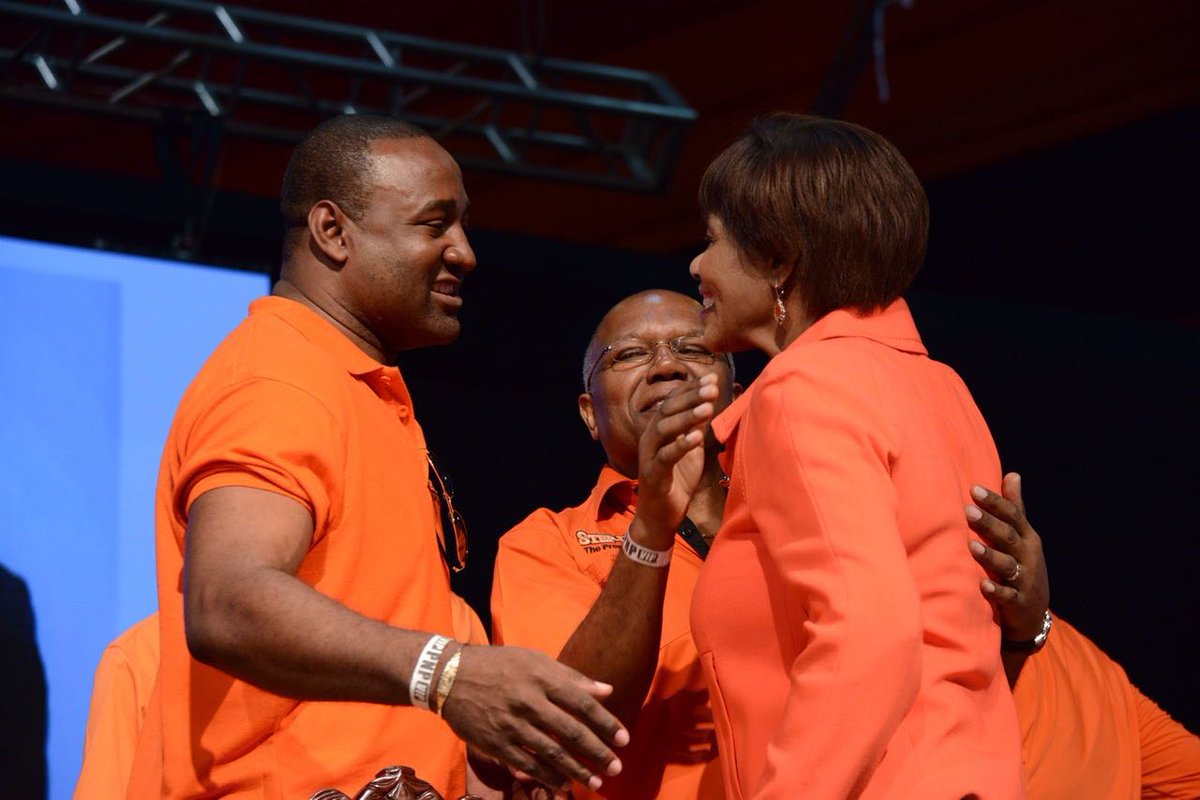 IN PHOTO: Dr Morais Guy and Dr Dayton Campbell greet outgoing PNP president Portia Simpson Miller
The opposition has  rejected the $13.5 billion tax package for the 2017/2018 financial year saying it is "wicked" and will send more Jamaicans into poverty.
According to Pickersgill the development of Jamaica is "inextricably intertwined" with his party's story and Phillips, he said, will continue that link.
Phillips is to address the conference at 1pm.