Hanna blasts Grange, unveils damning 'culture of extravagance'
Published:

Tuesday | April 4, 2017 | 6:41 PM
Jovan Johnson, Parliamentary Reporter
Opposition parliamentarian Lisa Hanna was heard in near silence this afternoon as she used her Sectoral Debate contribution to detail what she calls a "culture of extravagance" in aspects of the Culture Ministry headed by Olivia 'Babsy' Grange.
Hanna raised concerns about the $440 million allocated for the emancipation and heritage week celebrations this year, which she noted was $191 million more than expenditure for the previous year.
She also questioned why only $60 million was set aside for the Jamaica Cultural Development Commission (JCDC), the entity responsible promoting Jamaican culture and organising independence anniversary celebrations.
"Where has the rest of the $440 million gone?" She asked in the House of Representatives, with Grange, Finance Minister Audley Shaw and Prime Minister Andrew Holness giving full attention to her address that only took 20 minutes out of the allotted 30.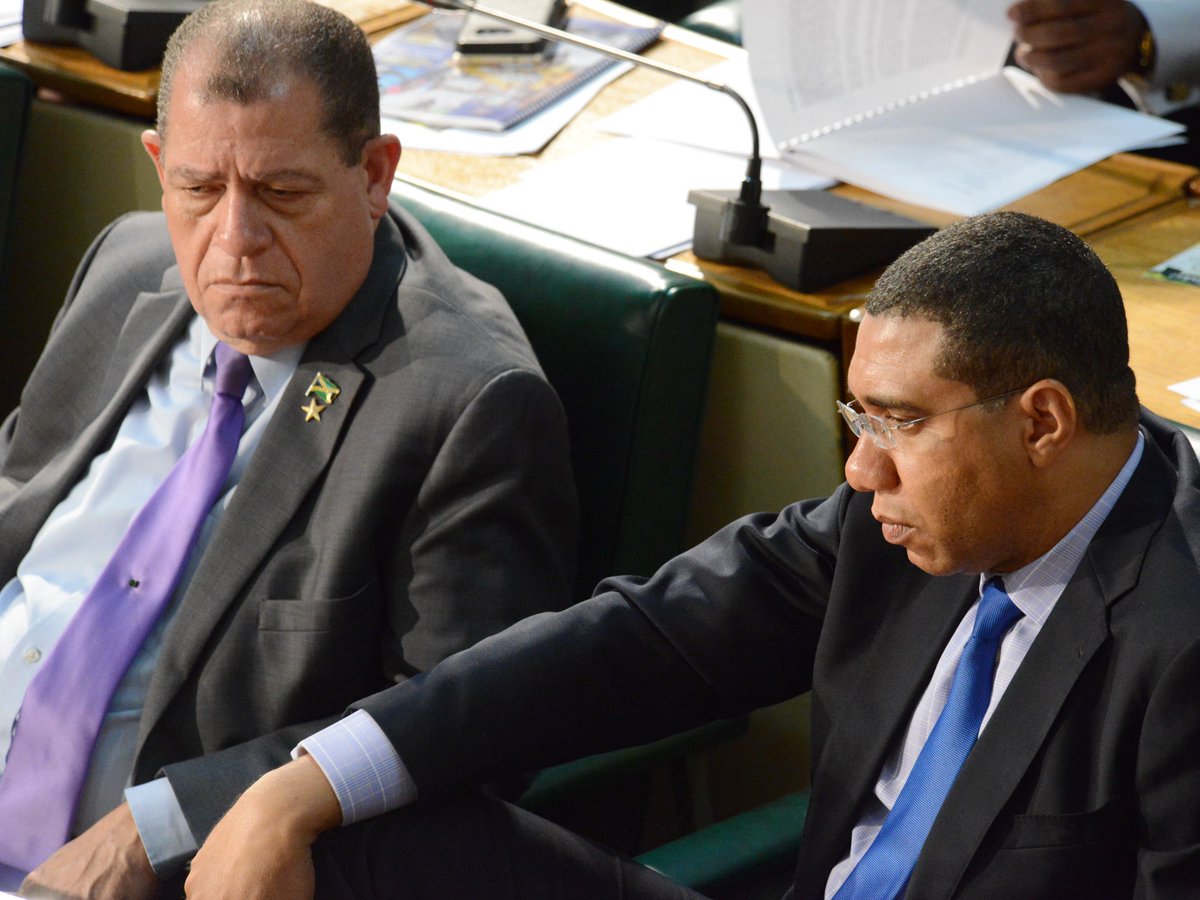 IN PHOTO: Prime Minister Andrew Holness and Finance Minister Audley Shaw
Hanna said the 2017/2018 budget approved last month did not make it clear what the remaining $380 million was for even as it said $200 million of that amount was for 'Jamaica 55 Project'.
Jamaica will celebrate 55 years of Independence on August 6.
"Mr Speaker," Hanna said, "Only you can help me to understand how, somehow, despite the presence of the JCDC, despite fully staffed, despite the Prime Minister's commitment to fiscal responsibility, a separate creature called a Jamaica 55 secretariat has been established by Minister Grange."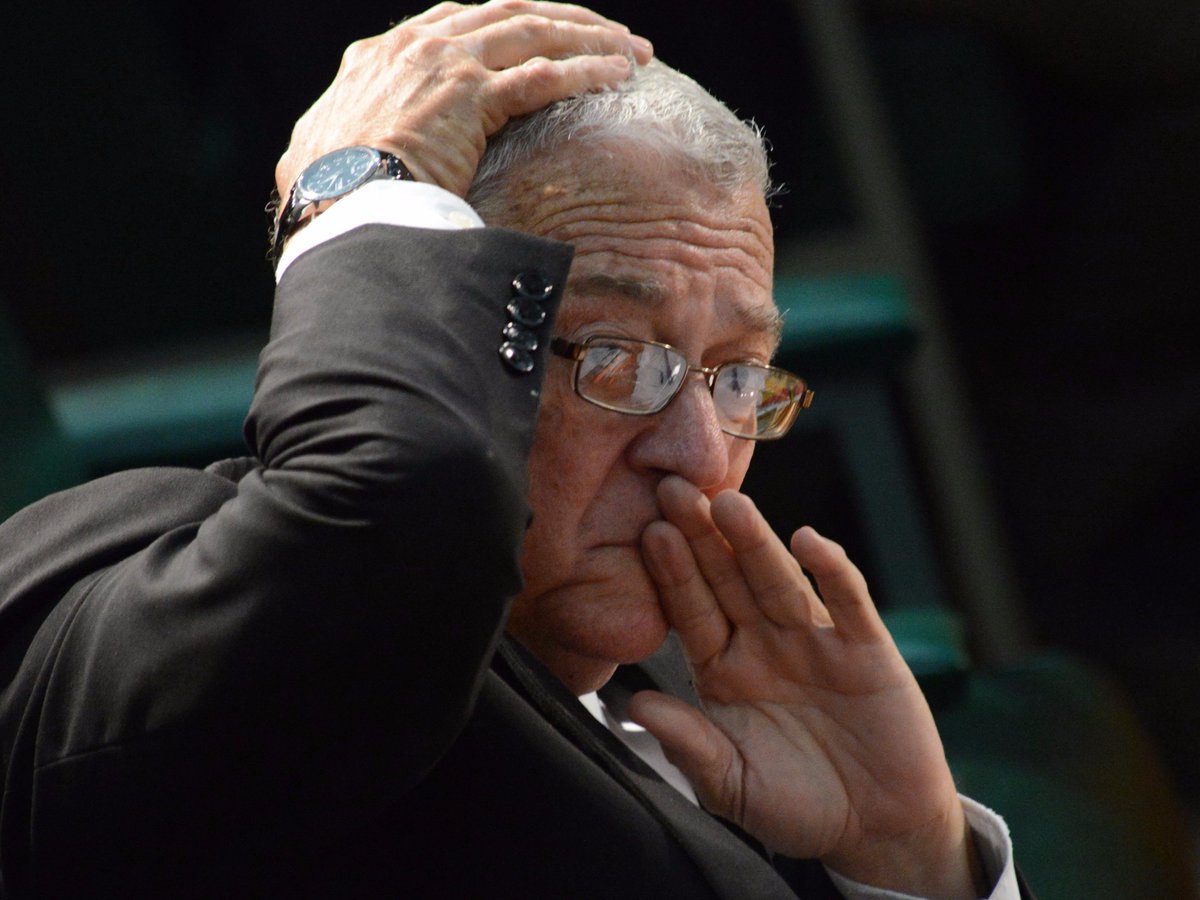 IN PHOTO: Central Kingston MP Ronnie Thwaites reacts to the claims being made by Hanna
Hanna, who shares a past of public spats with Grange, claimed that a "pattern" seems to be developing in the Culture Ministry where established state agencies are bypassed in favour of "personal consultants".
Pointing to a contract, the MP questioned why an artistic director was hired last year and paid $15 million to design costumes among other things for the $65 million-Grand Gala that could have been done by the JCDC.
Hanna alleged that a total of $17 million was paid out.
With the eyes of most government members now trained on her, Hanna went further alleging that the artistic director, who she did not name, has a company in which one of the partner's was responsible for a $2.5 billion proposal in 2012 to help Jamaica celebrate 50 years of Independence.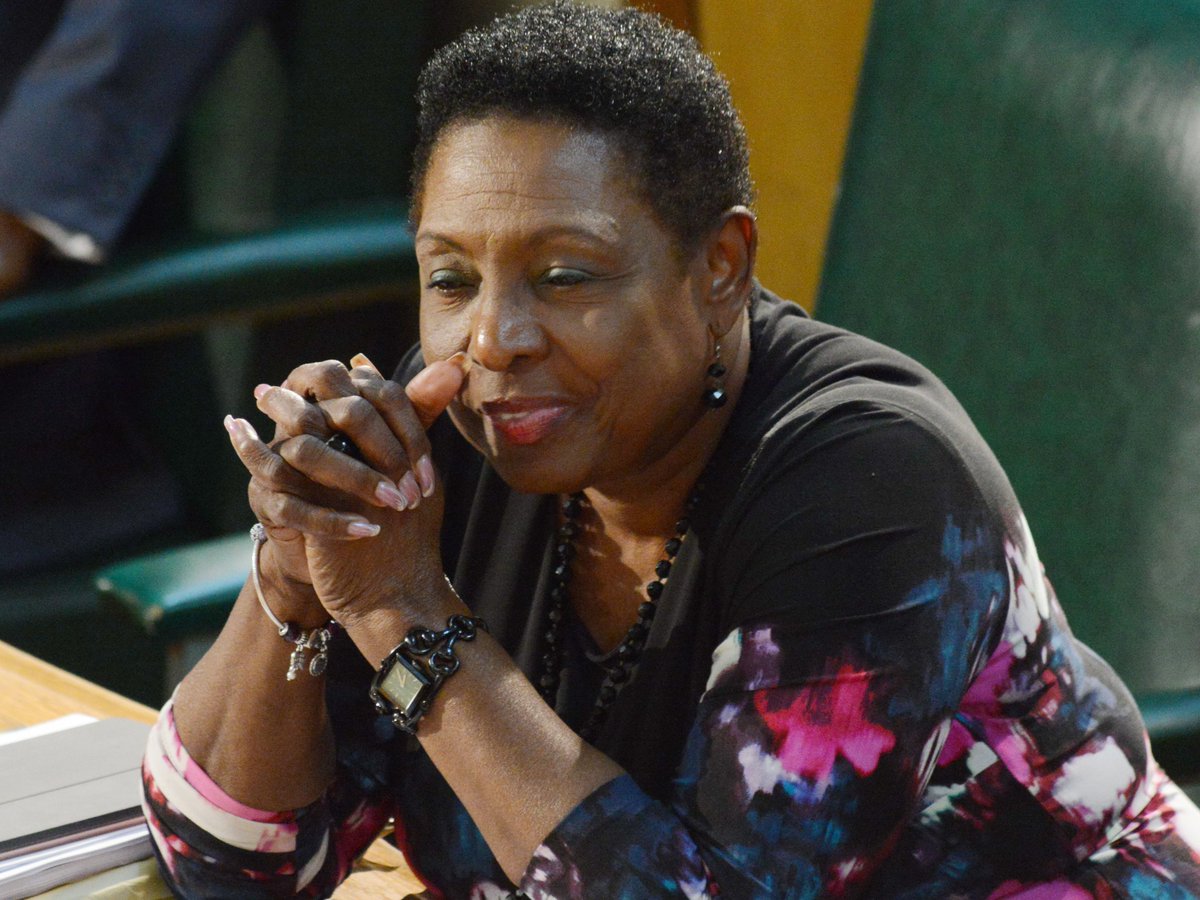 IN PHOTO: 'Babsy' Grange
Hanna took over the ministry from Grange following the December 2011 general election.
According to the spokeswoman, the partner who prepared the Jamaica 50 proposal is now Grange's senior adviser who has responsibility for the upcoming independence celebrations.
"Now that one of the business partner controls Jamaica 55, imagine what kind of contract a bloated budget of over $380 million can be accommodated for the artistic director? Is this how the Prime Minister defines fiscal responsibility?" Hanna questioned.
The Jamaica 55 project will be launched tomorrow at Vale Royal, the official residence of the Prime Minister.
Grange has told The Gleaner she will review the claims and respond in detail in her Sectoral presentation in early May.