Rescue mission underway in Linstead, Bog Walk Gorge now closed
Published:

Tuesday | May 16, 2017 | 8:08 AM
The Office of Disaster Preparedness (ODPEM) is reporting that a rescue mission is now underway in Linstead, St Catherine. 
Speaking on RJR 94FM a short while ago, the director general of the ODPEM Major Clive Davis did not reveal the nature of the operation, but said it was being undertaken by the Jamaica Fire Brigade.
Davis also said that the Jamaica Defence Force has been alerted to help in the rescue mission.
He is also reporting that the heavy rains are forecast to continue for the remainder of today into tomorrow.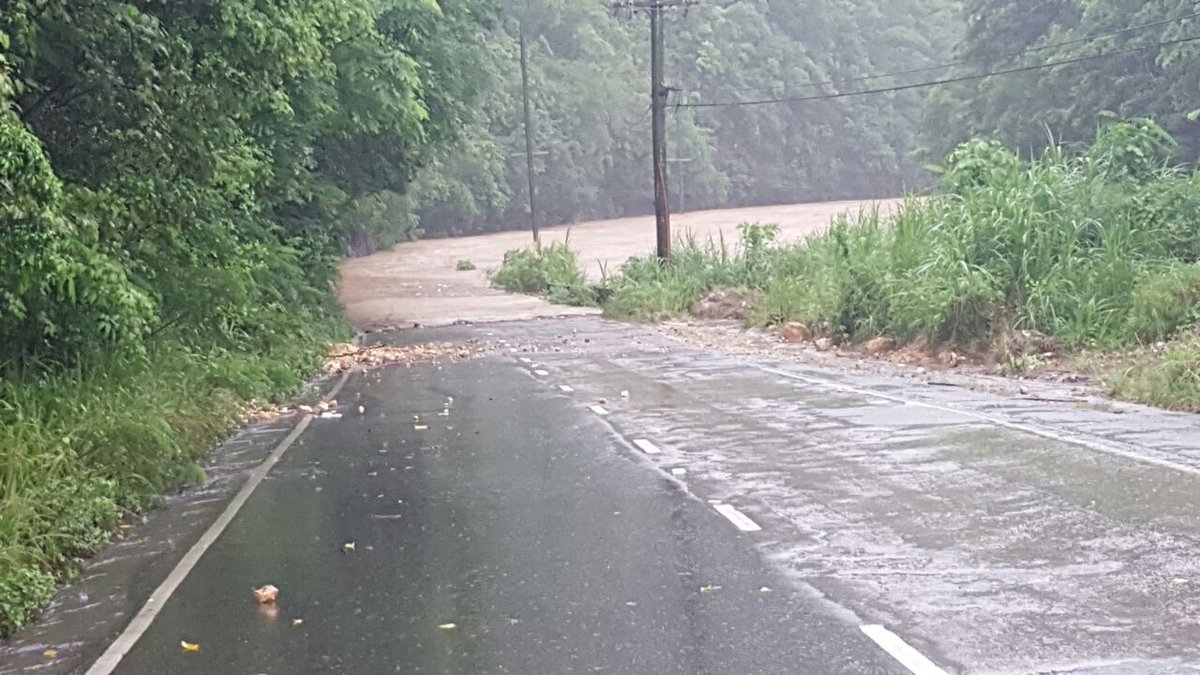 IN PHOTO: Flooded Bog Walk Gorge in St Catherine - Claire Grant photo
In the meantime, the Bog Walk Gorge in St Catherine is now closed as the water from the Rio Cobre has inundated sections of the road.
There have been reports of flooding in other parts of St Catherine such as John's Road near the parish capital.