DPP to 'press on' after judge rules against transferring Moravian sex case to Kingston
Published:

Monday | June 5, 2017 | 7:54 PM
Director of Public Prosecutions (DPP) Paula Llewellyn, says her office will press ahead with the sex case involving two Moravian pastors in Manchester after a judge today ruled against transferring the matter to Kingston.
The prosecution had requested the transfer of the jury trial involving Reverend Paul Dr Gardner and Reverend Jermaine Gibson, arguing that the Church is popular in the central parish and the complainant may have issues going to the court.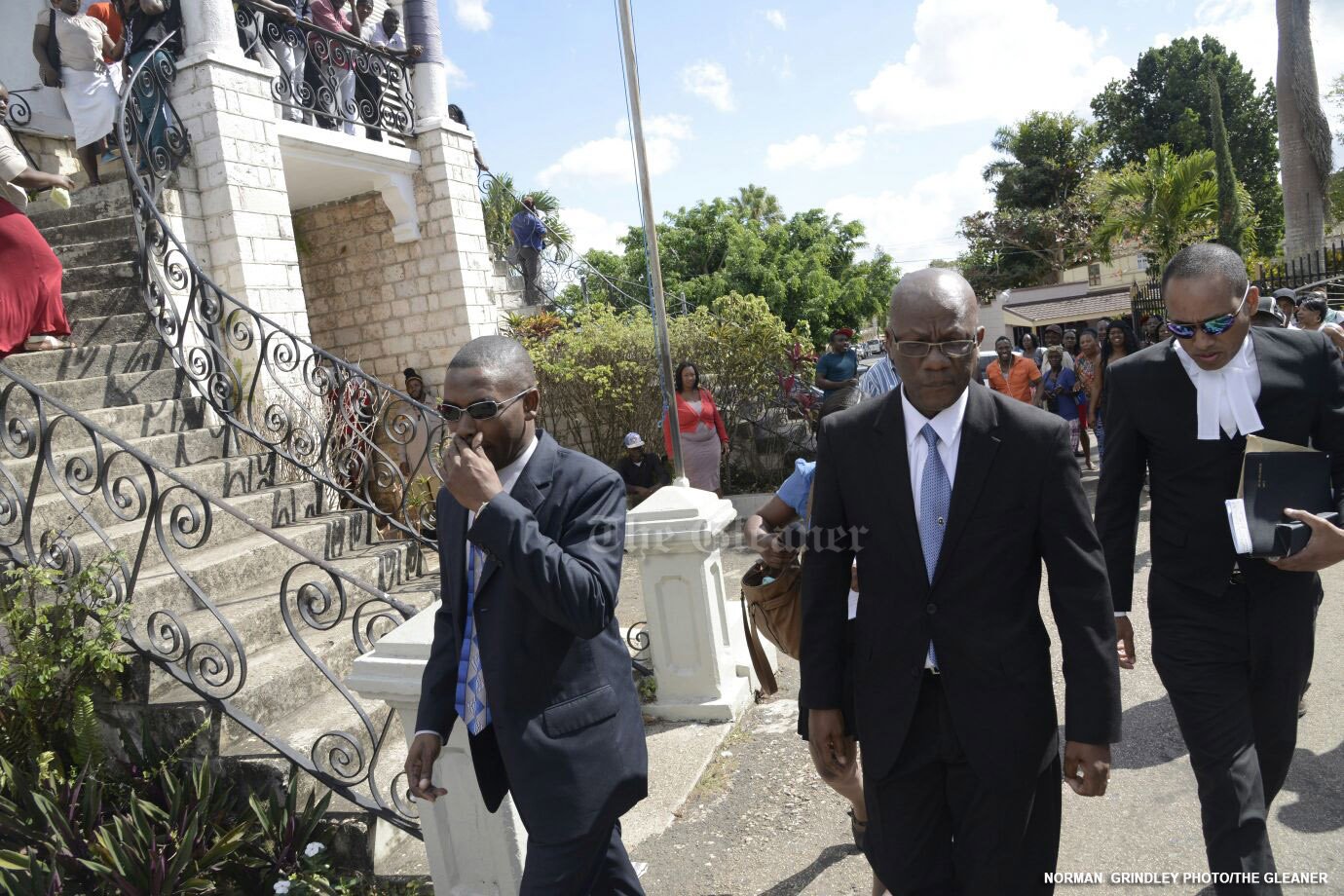 IN PHOTO: Former deputy president of the Moravian Church Jermaine Gibson and former president Dr Paul Gardner and leaving court with their attorney Peter Champagnie in this file photo 
But Justice Lorna Shelly Williams ruled against the transfer request and ordered that the matter remain before the Manchester Circuit Court.
The DPP says the request was made out of what she calls an abundance of caution and now the prosecution is bound by the judge's decision.
DPP Paula Llewellyn speaking with our reporter Jovan Johnson
The two pastors who resigned as seniors leaders of the church, are charged with carnal abuse and indecent assault arising from a series of incidents dating back to 2002, involving a girl who was below the age of consent at the time.
Both pastors allegedly had sex with the girl.