#PortiaTribute: Outgoing MP declared champion of the poor
Published:

Tuesday | June 27, 2017 | 4:23 PM
Jovan Johnson, Parliamentary Reporter
Portia Simpson Miller's love for the poor has so far been the highlight of parliamentary tributes to the first female prime minister of Jamaica who retires from representational politics on Thursday.
Prime Minister Andrew Holness embraced the 'son' designation she gave him as he praised Simpson Miller for her focus on the disadvantaged.
He said while he disagreed with her on methods, he never questioned her motives.
"There's a lot to emulate from your leadership. The defence of the poor in society must never be left unattended. And you have been the voice that has kept governance focused on policies and programmes beneficial to the poor," the prime minister said.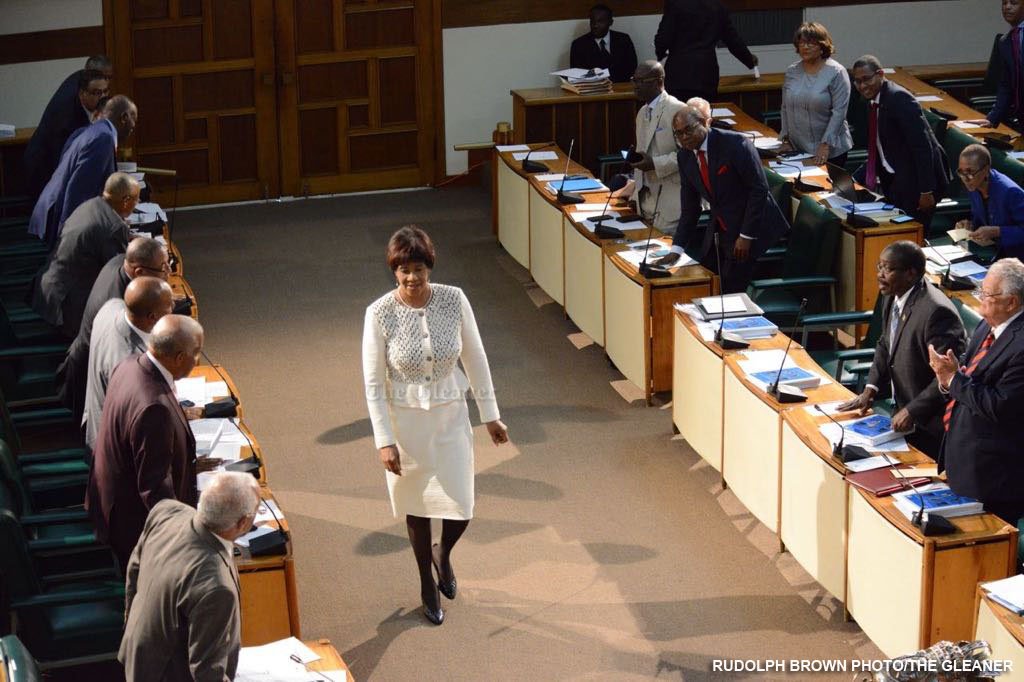 IN PHOTO: Simpson Miller enters Parliament to a standing ovation.
He said Simpson Miller is no ordinary woman who went up against powerful forces to earn her political respect.
"We will miss your infectious smile, we will miss your trademark kiss, we will miss your quick sprints to the podium," he said.
Dr Peter Phillip, who recently replaced her as Opposition Leader and PNP president, said Simpson Miller's rise from humble beginnings was a symbol of Jamaicans' capacity to achieve.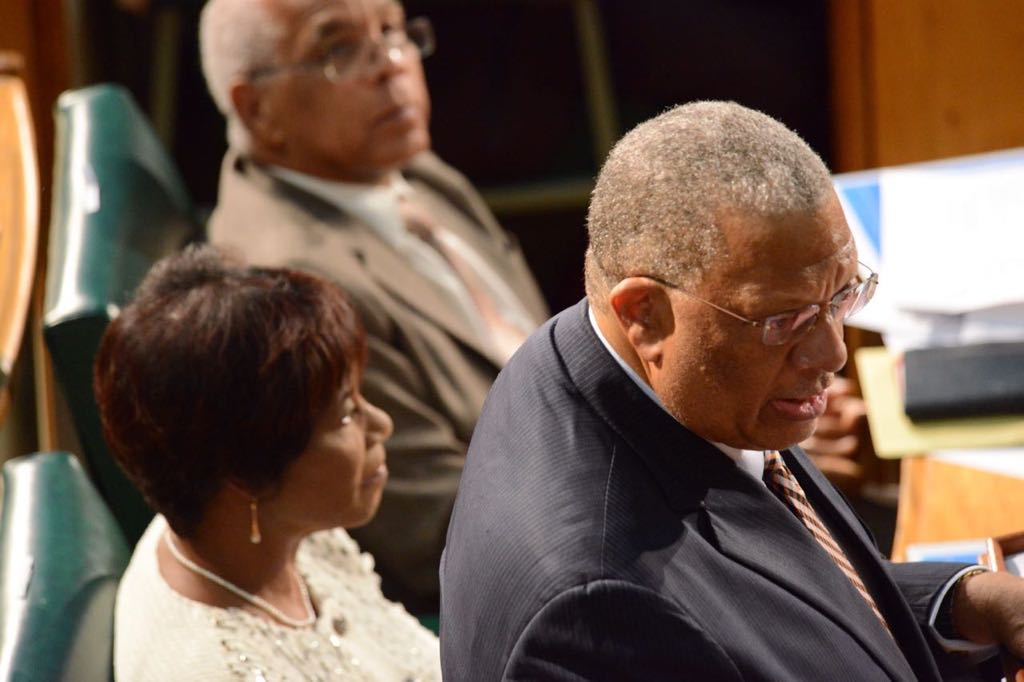 IN PHOTO: Phillips pays tribute to Simpson Miller. 
He twice went up against her for the leadership of the party and lost. 
Meanwhile, Simpson Miller's cousin and acting House Leader Everald Warmington, who opened the tributes noted that she was a "champion of the poor".
That legacy of advocacy, Phillip Paulwell, Warmington's counterpart, said, will live on.
"How does this affect the poor?" Paulwell said Simpson Miller would ask when policies were being crafted during her time in government.
"She will go down in history as one who has had that as their main preoccupation," he added.
Members of Parliament from both sides are paying tributes to Simpson Miller at the joint sitting.
Four things about Simpson Miller:
1. Simpson Miller has had 35 years of parliamentary service.
2. First elected to the House in 1976 and has represented the St Andrew South Western constituency since except for the period 1983-1989.
3. Became the first female head of government in 2006 following the retirement of PJ Patterson.
4. Her final years were marked by internal struggles in her People's National Party over the quality of her leadership especially after the party was voted out of office last year.